Archived News
Autopsy shows Jackson jail death was an overdose
Friday, December 09, 2022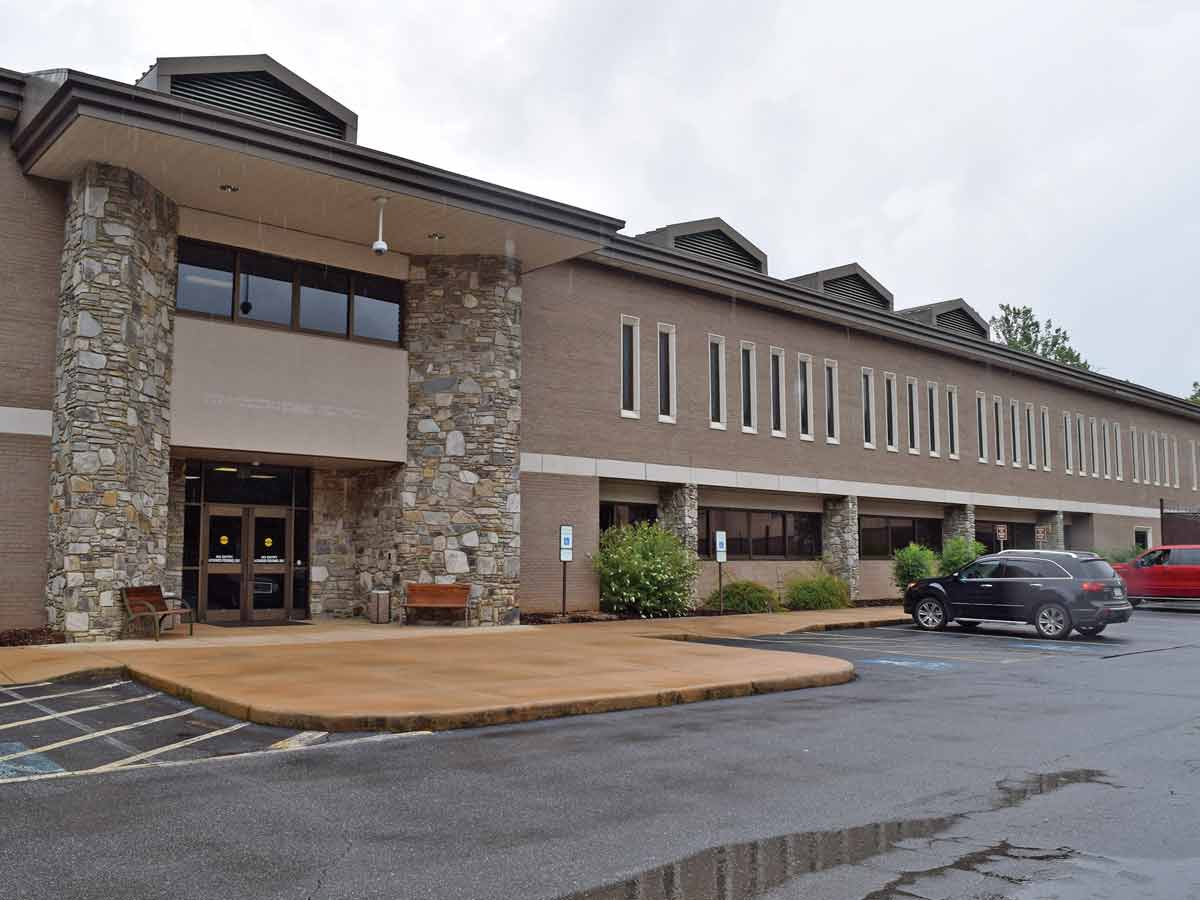 Eddie Columbus Taylor died here at the Jackson County Jail of "acute fentanyl and methamphetamine toxicity." File photo
Autopsy results for the June death of a man in custody at Jackson County Detention Center indicate that he died of a drug overdose and was able to engage in drug dealing activity while incarcerated.
"Based on postmortem examination and investigative results, my opinion is that the cause of death is acute fentanyl and methamphetamine toxicity," the report of the Medical Examiner's autopsy reads.
Eddie Columbus Taylor, 45, died while incarcerated at the Jackson County Detention Center on June 26. He had been found unresponsive in his cell, according to Chief Deputy Matthew Wike. Staff attempted life-saving measures and called 911, but Taylor passed away.
In the 911 call placed at 8:38 a.m. that day, the caller from the jail reported a "1018 nonresponsive" to dispatch. When asked if the person was breathing at all, the caller said there was no breathing and no pulse.
Taylor had been arrested on Friday, June 10, on charges of Failure to Appear/ Fictitious Info to Officer and Child Support Purge. His home address was listed as the Best Western in Dillsboro, and he was being held on a $21,253.41 secured bond.
According to the toxicology report, examiners found Taylor to have amphetamines, fentanyl and methamphetamine in his system. Naloxone, a substance that can be injected, or administered via nasal spray, to reverse an overdose from opioids, was also present in Taylor's body. This indicates its use by detention center staff as part of life saving measures.
"This 45-year-old black male, incarcerated at Jackson County Jail, was found by his cellmate lying face down on the floor in vomitus," the summary and interpretation of the report reads. "Resuscitative attempts reportedly removed copious vomitus material."
Further information in the report suggests that Taylor may have been dealing drugs within the detention center.
"According to his cellmate, the decedent had been dealing drugs and storing them in his mouth," the report states. "The cellmate had similar material in his mouth. Postmortem examination is significant for severe hypertensive-type cardiovascular disease. No foreign material is identified in the mouth, airway, esophagus or stomach."
According to Angie Grube, public information director for the State Bureau of Investigation, SBI is nearing the end of its investigation now that the autopsy report has been released. Once the investigation is complete, the case will be submitted to the District Attorney's Office, which will determine whether or not to press criminal charges.
State law requires jailers to visually check on all inmates at least twice per hour and to lay eyes four times per hour on inmates who are suicidal, mentally ill, intoxicated, violent or erratic. While information has not been released as to which area of the jail Taylor was being held, a review of jail logs showed that jailers were meeting the twice-per-hour standard for all jail pods around the time of Taylor's death.
Earlier this year the Jackson County Board of Commissioners approved the purchase of a body scanner to assist the sheriff's department in screening people as they come into the detention center. Total cost for the scanner was $148,730 and the equipment was accepted on Sept. 7. According to Wike, detention staff were trained by the vendor on Sept. 27 and 28, and the system was fully operational on Sept. 29.
However, shortly after the installation of the new scanner, and not long after Taylor's death, another inmate died while incarcerated at the Jackson County Detention Center. Kevin Scott Watson, 30, of Sylva died there on Oct. 20, after being found unresponsive in his cell.
On Oct. 20, the North Carolina State Bureau of Investigations received a request from the Jackson County Sheriff's Office and District Attorney Ashley Hornsby Welch to investigate the death of the inmate at the Jackson County Detention Center. The SBI investigation is ongoing and no additional information is available at this time. SBI investigative files are never made public. Once the investigation is complete, the case will be submitted to the District Attorney's Office, which will determine whether or not to press criminal charges.
Late last year, Jackson County paid $725,000 in a wrongful death lawsuit after Melissa Middleton Rice died by suicide while left alone in the jail's booking room in 2019. There have been two other suicide deaths inside the Jackson County Detention Center in the past eight years. Charles "Chuckie" Moose died on Nov. 21, 2014, and Steve Ross on March 13, 2015.
Recently elected Sheriff Doug Farmer took office Dec. 5. He was not in office, nor working at the Jackson County Sheriff's Department, in June when Taylor died, or in October when Watson died. Previous Sheriff Chip Hall, who started working for the Jackson County Sheriff's Department in 1988, had been leading the department since 2014 and did not seek reelection this year.
"Prisoners transporting contraband inside their bodies has been a thing that's been ongoing," Farmer said while on the campaign trail. "Your search techniques have to be spot on because they'll do a lot of different things that you aren't expecting them to do."
On Tuesday, Dec. 13, Farmer said he had not seen the toxicology or autopsy reports and could not comment on an ongoing investigation.