Archived News
Man dies in jail: SBI investigates Jackson's fourth jail death since 2014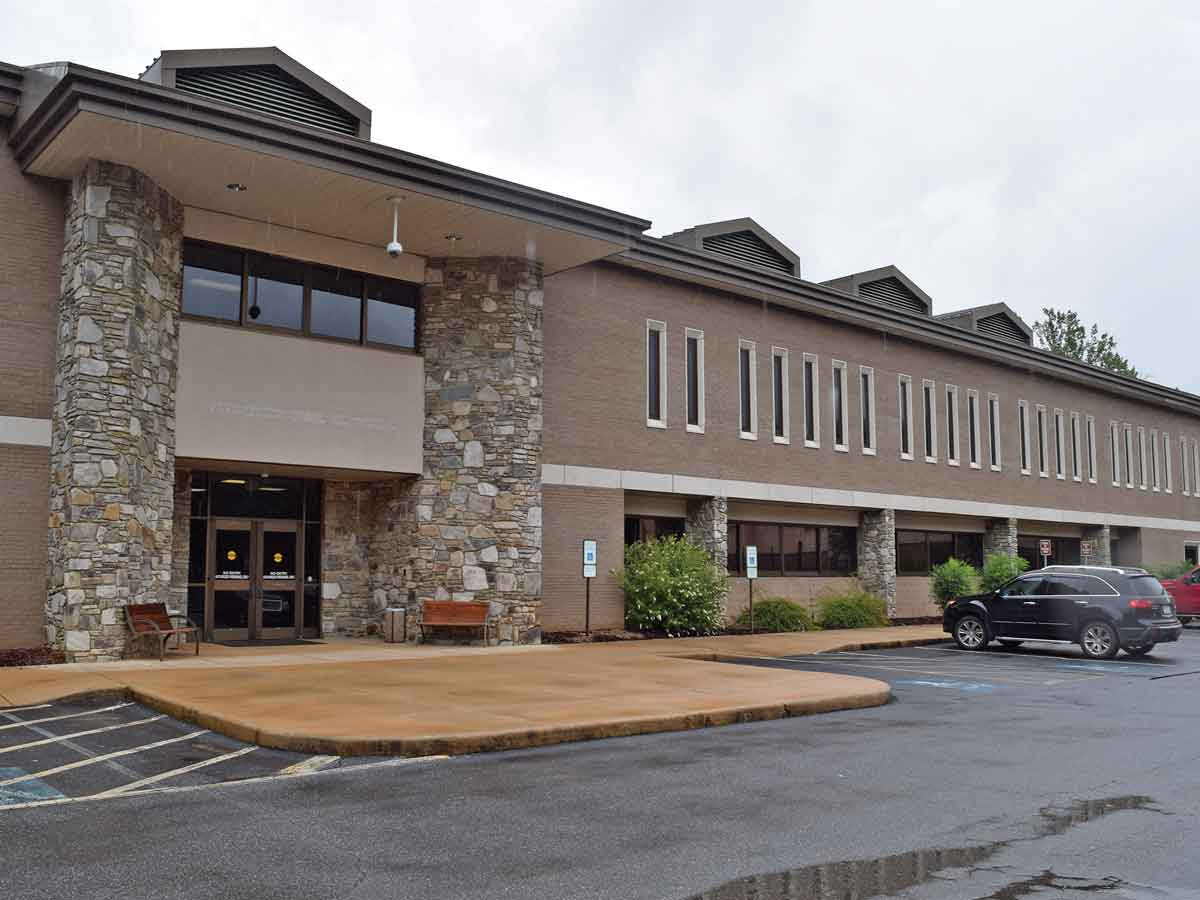 Four inmate deaths have occurred in the Jackson County Detention Center since 2014. File photo
For the fourth time in eight years, a person has died while incarcerated at the Jackson County Detention Center.
On Sunday, June 26, Eddie Columbus Taylor, 45, was found unresponsive in his cell, said Chief Deputy Matthew Wike. Staff attempted life-saving measures and called 911, but Taylor passed away.
In a 911 call placed at 8:38 a.m. that day, a male voice, ostensibly an employee at the detention center, reports a "1018 nonresponsive" to dispatch. When asked if the person is breathing at all, the caller states that there is no breathing and no pulse. The call lasts only 57 seconds, with dispatch asking for the man's age, assuring the caller that EMS is on the way, and hanging up.
Taylor was arrested on Friday, June 10, on charges of Failure to Appear/Fictitious Info to Officer and Child Support Purge. His home address was listed as the Best Western in Dillsboro, and he was being held on a $21,253.40 secured bond.
At the Jackson County Sheriff's Office's request, the State Bureau of Investigations is investigating Taylor's death. SBI files are never made public. Rather, the case file will be submitted to District Attorney Ashley Welch, who will determine whether criminal charges are appropriate.
"It's difficult to offer up a timeline on any investigation as there are too many variables that differ from one investigation to the next," said SBI Public Information Director Angie Grube.
The Jackson County Sheriff's Office has said that, due to the ongoing investigation, it will not be releasing additional information about the circumstances surrounding Taylor's death. The agency has not published any press release or public announcement about Taylor's death, which was first reported by The Southern Scoop.
Taylor's death comes mere months after Jackson County shelled out $725,000 to settle a wrongful death lawsuit that followed the 2019 suicide death of Melissa Middleton Rice. State law requires jailers to visually check on all inmates at least twice per hour and to lay eyes four times per hour on inmates who are suicidal, mentally ill, intoxicated, violent or erratic.
Earlier that day, Rice had tried to set herself on fire using a cigarette lighter and a one-dollar bill and her ex-husband had filed a restraining order that stated she had threatened suicide. Despite this, Rice was given the twice-hourly check and left alone in the jail's booking room, where she was able to strangle herself off-camera with a telephone cord. Welch opted not to file charges, but Rice's family initiated a civil lawsuit.
The jail has seen two other suicide deaths in the past eight years. Charles "Chuckie" Moose died on Nov. 21, 2014, and Steve Ross perished on March 13, 2015. The same two detention officers were on duty in both instances and did not perform visual checks as often as required by law, public records showed, with gaps as large as 106 minutes. The SBI investigated Ross's death, though not Moose's, and Welch declined to file charges. The officers in question were suspended without pay for five days but then returned to work.
Jackson's jail death record is abnormal compared to the rest of The Smoky Mountains News's coverage area. Since November 2014, Haywood County has seen one jail suicide. Swain County has reported two inmate deaths, in 2018 and 2020, neither by suicide. Neither Swain nor Macon has seen any inmate suicides in the past eight years. At this point, Taylor's manner of death remains unknown.