Archived News
Records shed light on Jackson jail death
Wednesday, February 13, 2019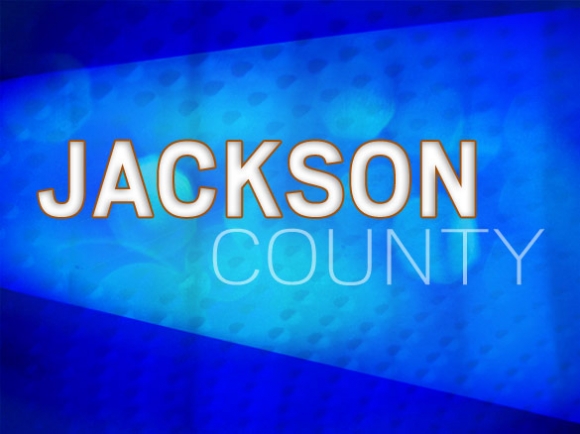 While unanswered questions remain in the recent death of 49-year-old Franklin resident Melissa Middleton Rice, which occurred on Jan. 18 while in custody of the Jackson County Sheriff's Office, public records reveal new information about the hours leading up to her ultimately fatal collapse.
Rice was taken into custody Jan. 16 as the result of a 911 call placed at 9:09 a.m. that day. The caller identified himself as Rice's ex-husband and said that he was calling from work, but Rice was trespassing at his home in Cashiers.
"My ex-wife, we've had nothing but trouble with, has just came up in the yard and has stolen a side-by-side and she's running around there somewhere and my girlfriend and my son are there," the caller said, according to the 911 transcript.
"OK," replied the dispatcher.
"She's trying to get the Razor," the caller continued. "She's there somewhere with a white dog. My girlfriend just called me and saw her out the window."
The dispatcher replied that they would send someone out to check and asked the caller what kind of vehicle his ex-wife had.
"I have no idea," the caller said. "She's had a (vehicle type redacted) but I don't know if that's what she's in or what. You never know about her."
The Jackson County Sheriff's Office dispatched Deputy Ridge Parris to the scene, where he apparently encountered quite a display. While no public records reflect the narrative of what happened, the list of resulting charges gives some indication.
Rice was charged with two counts of breaking and entering, domestic criminal trespass, simple assault, larceny of a motor vehicle, possession of a stolen motor vehicle, burning personal property, resisting a public officer, assault on a government official and assault on a law enforcement animal. According to the incident report cover sheet, she stole the caller's ATV, a Polaris RZR, which was recovered by the conclusion of the incident, and burned the back single seat and Plexiglas in Parris' vehicle, a 2018 Ford Explorer.
Rice was admitted to the Jackson County Detention Center at 1:32 p.m. that day.
It was not the first time Rice had seen the inside of the Jackson County jail. She's been previously charged with multiple crimes in Jackson and Macon counties, including larceny of a horse, harassing telephone calls and possession of counterfeit currency. On Jan. 7, just nine days before the Jan. 16 arrest, Jackson County deputies charged Rice with violation of a post-release order, domestic criminal trespassing, interfering with emergency communication and simple assault.
State law requires detention officers to lay eyes on each inmate at least twice per hour, with the frequency ratcheted up to four times per hour for inmates who are suicidal, mentally ill, intoxicated, violent or displaying erratic behavior. According to the incident report cover sheet for Rice's arrest, no alcohol or drug use was involved with the incident, but no information is available on whether she may have required the more frequent checks for one of the other applicable reasons.
Jail logs obtained by The Smoky Mountain News show that officers did check each of the pods twice within each hour during the time Rice was incarcerated.
This does not mean that the checks were performed every 30 minutes on the dot. In fact, state law specifies that the twice-hourly checks be performed "on an irregular basis."
Of the 12 checks performed of C-Pod between the time Rice was incarcerated and found unconscious, four occurred after intervals of more than 30 minutes, but only two of those were 10 or more minutes off. There was a 40-minute gap between checks at 1:40 p.m. and 2:20 p.m., and a 46-minute gap between a check at 3:09 p.m. and the next one at 3:55 p.m.
Similarly, of the 12 checks performed for pods D-G while Rice was incarcerated, six were more than 30 minutes apart and only two were 40 or more minutes apart — those gaps were the same 40-minute and 46-minute intervals listed for C-Pod.
The sheriff's office would not say which of the five pods is the women's pod, where Rice would have been held, citing security reasons. Jail logs recording inspection times list C-Pod in one column and Pods D-G in a separate column.
Rice was taken to Mission Hospital in Asheville following a second 911 call that a detention officer placed at 7:10 p.m.
"This is Officer Bradley at the Jackson County Detention Center," the caller said on the 911 recording. "I have an inmate that has collapsed and is not responding. Can we get some ambulances here?"
The dispatcher asked a few questions — how old is the inmate, is she breathing — to which Bradley didn't have any immediate answers, asking instead how long it would be before someone arrived.
"I'm getting them on the way right now," said the dispatcher.
Rice remained in the hospital until her death at 1:05 p.m. Friday, Jan. 18, the time also encoded as her date of release from police custody.
At the request of Sheriff Chip Hall, the N.C. State Bureau of Investigation is looking into Rice's death, something that SBI Special Investigator Kelly Oaks said is typical of situations when somebody is injured or dies in custody. She could not speak to whether any wrongdoing is suspected on the part of the detention center staff. When the SBI report is complete, it will be delivered to District Attorney Ashley Hornsby Welch, who will decide whether any criminal charges are warranted. Welch said she had not received the report as of press time.
Rice's death marks the third in five years to occur at the Jackson County Detention Center. Charles "Chuckie" Moose died by suicide there on Nov. 21, 2014, as did Steve Ross on March 13, 2015. The same two detention officers were on duty in both instances and did not perform visual checks as often as required by law, public records showed, with gaps as large as 106 minutes. The SBI investigated Ross's death, though not Moose's, and Welch declined to file charges. The officers in question were suspended without pay for five days but then returned to work.
The 2014 and 2015 suicides occurred during a transition in leadership. When Moose died, Hall had just won his first election as sheriff but had not yet been sworn into office. At the time of Ross's death, Hall was just over three months into his new job, taking over from a sheriff who had held the position for 12 years. However, Hall had spent the past 25 years working for the Jackson County Sheriff's Office, before his election serving as second-in-command to the sheriff.
Following Ross' death, Hall created a new jail captain position and entered into a contract with Georgia-based Transform Health Correctional Services to provide improved medical care for inmates. He also completed an updated policy and procedure manual and made some upgrades to the jail facility itself.