Archived News
Another death at the Jackson County Detention Center
Wednesday, November 09, 2022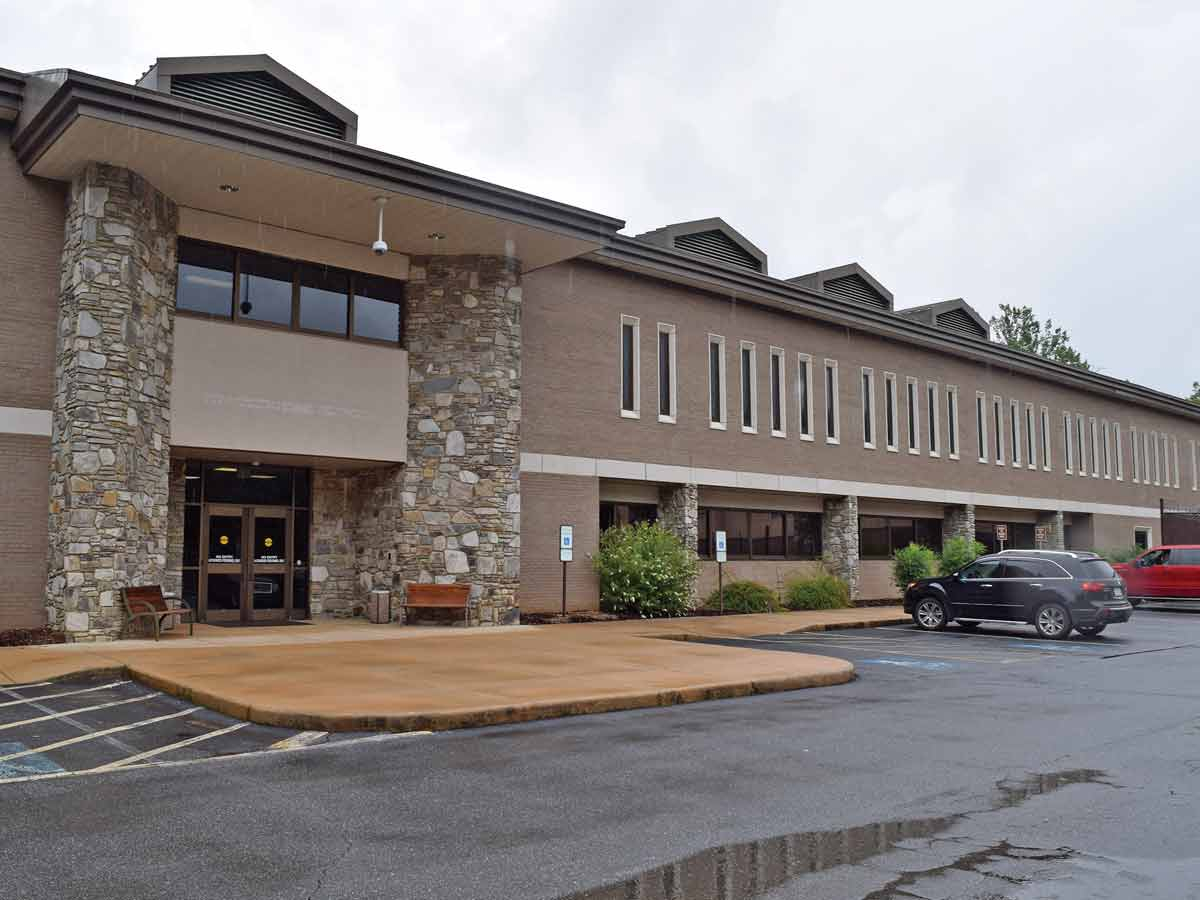 Five people have died while incarcerated in the Jackson County Detention Center since 2014.
For the fifth time in eight years, and the second time since July, someone has died while incarcerated at the Jackson County Detention Center.
Kevin Scott Watson, 30, of Sylva passed away at the detention center on Oct. 20 after being found unresponsive in his cell. According to Chief Deputy Matthew Wike, detention center medical staff and detention officers initiated life saving measures immediately and summoned EMS to the jail.
Watson was being held on a $190,000 secured bond after being arrested Oct. 19 on drug related charges after a traffic stop made by Jackson County Sheriff's Deputies.
On Oct. 20, the North Carolina State Bureau of Investigations received a request from the Jackson County Sheriff's Office and District Attorney Ashley Hornsby Welch to investigate the death of an inmate at the Jackson County Detention Center. The SBI investigation is ongoing and no additional information is available at this time. SBI investigative files are never made public. Once the investigation is complete, the case will be submitted to the District Attorney's Office, which will determine whether or not to press criminal charges.
The Jackson County Sheriff's Office has not published a press release concerning the incident, and Sheriff Chip Hall could not be reached for comment.
Watson's death follows closely on the heels of the death of Eddie Columbus Taylor, 45, who died while detained in the Jackson County Detention Center in June. Late last year, Jackson County paid $725,000 in a wrongful death lawsuit after Melissa Middleton Rice died by suicide while left alone in the jail's booking room in 2019. There have been two other suicide deaths inside the Jackson County Detention Center in the past eight years. Charles "Chuckie" Moose died on Nov. 21, 2014, and Steve Ross on March 13, 2015.
Earlier this year the Jackson County Board of Commissioners approved the purchase of a body scanner to assist the sheriff's department in screening people as they come into the detention center. Total cost for the scanner was $148,730 and the equipment was accepted on Sept. 7. According to Wike, detention staff were trained by the vendor on Sept. 27 and 28, and the system was fully operational on Sept. 29. Commissioner Gayle Woody told The Smoky Mountain News that this body scanner was an important aspect of addressing jail safety.
"We understand what's going on and we are directly addressing it," said Woody.
Jackson County Sheriff is up for election this year, but Sheriff Hall is not seeking reelection. Competing for his seat are Democrat Rick Buchanan and Republican Doug Farmer. Election Day is Tuesday, Nov. 8. While on the campaign trail, both candidates spoke with the Smoky Mountain News about the importance of adequate searches for jail safety.
"Even though you have somebody in custody, you're trusted with their safety," said Farmer. "We've got to take every precaution we can to make sure that the search techniques you're using are correct. If you have a work release that's coming in and out and you think it's the work release that's the issue, then number one will be to shut that work release down. Number two, talk to whoever's in charge during that shift, find out the issue. Ultimately, if it happens in your jail, you're responsible for that death. So we've got to make sure that people are trained well. Prisoners transporting contraband inside their bodies has been a thing that's been ongoing. Your search techniques have to be spot on because they'll do a lot of different things that you aren't expecting them to do."
"There's nothing that takes the place of training your employees," said Buchanan. "Since [Taylor's death], the county has purchased an x-ray machine. It's not a pretty thing that individuals when they're arrested or brought into jail are strip searched and everything like that, but you still may miss something because you can't look everywhere. With that being said, I think the body scanner is going to aid and help, but again, people have to be trained in that, and nothing takes the place of training."
According to his obituary, Watson is survived by his three daughters, brother, sister, grandmother and girlfriend.