Archived Reading Room
Reflections on spirituality, creativity and art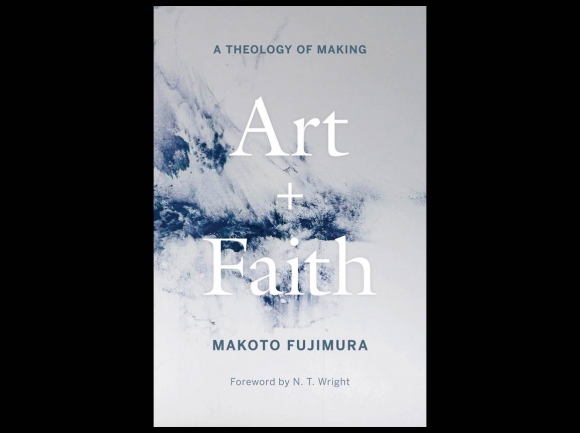 Sometimes a book can overwhelm us with its energy and its wisdom.
Like most readers, I love when a writer, especially one completely unknown to me, reaches out from the pages, grabs me by the shoulders, and says, "Listen to me!"
And so I do.
Mark Helprin's A Soldier of the Great War took me in this way, so much so that I have given away almost a dozen copies of that novel, mostly to young men in their twenties. For me, Helprin's saga of an Italian soldier in World War I and the aftereffects of that conflict on his life is a primer in manhood.
Long ago, when I myself was in my twenties and trying to read as much as I could with the intention of becoming a writer of fiction, the beauty of the writing I found in Scott Fitzgerald's The Great Gatsby just blew me away. Even today, 40 years later, I can open that novel at random and marvel at Fitzgerald's magical talent with words and sentences.
In my personal library are dozens of other such books — novels, poetry, essays — that have become treasured friends. They inspire me in my own writing, offer consolation in the bad times, and still possess the power to move me deeply no matter how many times I have revisited them.
This past week I've found yet one more of these jewels.
I was at the public library, looking over the "New Book" shelves, when Makoto Fujimura's Art + Faith: A Theology of Making (Yale University Press, 2020, 167 pages) reached out and tugged at my sleeve.
I confess I'd never heard of Makoto Fujimura, and if it was indeed a book on faith, then why, I wondered, wasn't it in the Dewey Decimal 200 section, which is the holding area for religious books? At any rate, I opened Art + Faith, read a few pages here and there, and knew immediately that not only was Mr. Fujimura coming home with me, but that I needed to add him to my permanent collection.
A word of warning to some readers of this review: Despite the library's classification of Art + Faith, Fujimura's writing is drenched in Biblical references and meditations on Christian thought. He describes the interplay between his own spiritual beliefs and his art, writing, for example, "Imagination gives us wings to create, but it is through Christ's tears and the invitation to the feast of God that we can be partakers of the New Creation." Out-and-out non-believers will struggle with Fujimura's observations on art and creation.
Yet nearly everyone can appreciate Fujimura's thoughts on such writers and painters as Emily Dickinson, Vincent van Gogh, and Wendell Berry. All three of these creative spirits, and others, are "calling us to the deep resonance of the Spirit, already at work to create the New."
In this same chapter Fujimura also discusses Kintsugi, which again was unfamiliar to me. If I understand rightly, this is the art of repairing broken porcelain with gold linings that make them more valuable than the original. Fujimura uses Kintsugi as a sort of metaphor for the repair of our culture and ourselves. He writes, "When Making honors brokenness, the broken shapes can come into focus as the necessary components of the New World to come …. A journey toward the New begins with an experience of raw authenticity of brokenness, tears, and healing."
Born in 1960 in Boston, Fujimura grew up in Japan, returned with his family to the United States when he was in high school, graduated from Bucknell University in 1983, studied traditional Japanese art back in Japan, and is a writer and film maker as well as an internationally known artist. In Art + Faith, he mentions various international exhibits in which his work has appeared and some of the artists he has known.
The three aspects of Art + Faith that most impressed me are his emphasis on the idea of Making as a spiritual act, his erudition, and his command of the English language. For Fujimura, Making (the capitalized word is his construction) has to do with creation. He speaks of the divine nature of creativity, and I do not believe he limits his definition of creation only to the artist, but to all "Making" by human beings. In other words, the woodworker who builds a beautiful table, the mason who constructs a lovely serpentine brick wall, or the seamstress who creates original striking dresses are all participating in the religious act of creation.
To support these arguments, Fujimura brings into play not only his knowledge of the Bible but also such writers as T.S. Eliot, Dante, and Emily Dickinson. While William Blake is a major influence on his work, he has also studied the paintings of Mark Rothko and other moderns, and has read various theologians.
And the man can write. If Art + Faith didn't belong to the library, the book in my hands would be marred by dog-eared pages, stuffed with bits of paper marking certain passages, and filled with underlined sentences and notes on the margins, all reminders of his fascinating observations and opinions.
In his Foreword to Art + Faith, N.T. Wright observes, "Makoto Fujimura is one of those rare artists with the ability to explain what he does, why he does it, and how his vocation makes sense within his larger worldview. Since this worldview is explicitly and intricately Christian, this makes him doubly rare."
Five stars for this intriguing reflection on art.
(Jeff Minick reviews books and has written four of his own: two novels, Amanda Bell and Dust On Their Wings, and two works of nonfiction, Learning As I Go and Movies Make the Man. This email address is being protected from spambots. You need JavaScript enabled to view it.)