Archived News
Crowe announces run for Cherokee chief
Wednesday, November 02, 2022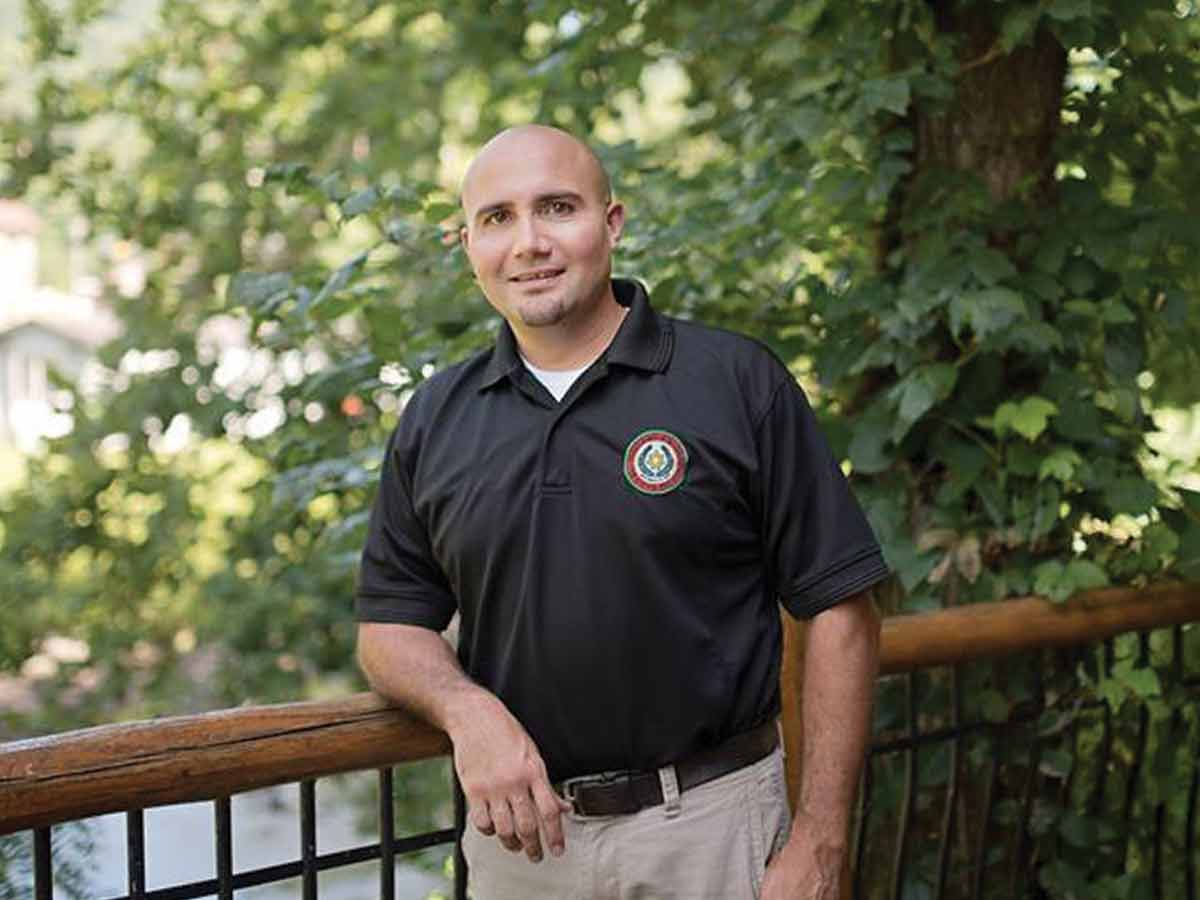 Bo Crowe
Bo Crowe, a fifth-term Tribal Council member representing Wolfetown and Big Y, has announced his intention to challenge Principal Chief Richard Sneed's 2023 re-election bid.
"During my time serving on Tribal Council, I have listened to the concerns and ideas of how tribal members would like to see our tribe move forward," Crowe wrote in an Oct. 26 Facebook post announcing his candidacy. "If elected, I will continue to ensure that all tribal members' voices are heard. We will work together to create a more efficient and effective tribal government."
Crowe was first elected in 2013, his first two terms in office coinciding with a tumultuous season in tribal government that included controversy over Tribal Council's vote to drastically raise its pay — Crowe was the sole nay vote on the budget that included the pay raises — and the impeachment and removal of Principal Chief Patrick Lambert. He currently represents Tribal Council on the Housing Improvement Program, Qualla Parks and Rec, Timber and Social Services committees, as well as the Roads Commission. Crowe is Tribal Council's representative to the Cherokee Central Schools Board of Education.
According to his biography on the tribal government website, Crowe worked for the tribe for 13 years prior to his election to Tribal Council, and he remains active in the Big Y and Wolfetown community clubs. He works with free labor groups for both Big Y and Wolfetown. He and his wife, a second-grade teaching assistant at Cherokee Elementary School, have four daughters.
Crowe's announcement comes three weeks after Principal Chief Richard Sneed became the first candidate to publicly announce his intent to run for the tribe's top political office in the 2023 election — but more than four months prior to the start of candidate filing March 6, 2023. A Primary Election Thursday, June 1, 2023, will whittle the list of candidates down to two per seat, with a General Election Thursday, Sept. 7, 2023, determining the winners.
Both Crowe and Sneed have proven popular at the ballot box. In 2021, Crowe received 42.2% of the vote in a four-candidate General Election race, nearly double the 22.8% share of second-place vote-getter Bill Taylor. In 2019, Sneed was elected to office with 55.1% of the vote against opponent Teresa McCoy, securing a majority in every community save McCoy's home of Big Cove.
The next chief will serve a four-year term extending to October 2027. The 2023 election will also seat a vice chief, 12 Tribal Council members and three school board members. Voters will also weigh in on referendum questions seeking to institute term limits for Tribal Council members and to shift the current two-year terms to staggered four-year terms.
Filing is currently underway for a special election to fill vacancies left by the death of Painttown Rep. Tommye Saunooke and the resignation of Wolfetown Rep. Bill Taylor. That special election will take place Thursday, Dec. 15.