Archived News
Two incumbents defeated in Council elections
Friday, September 03, 2021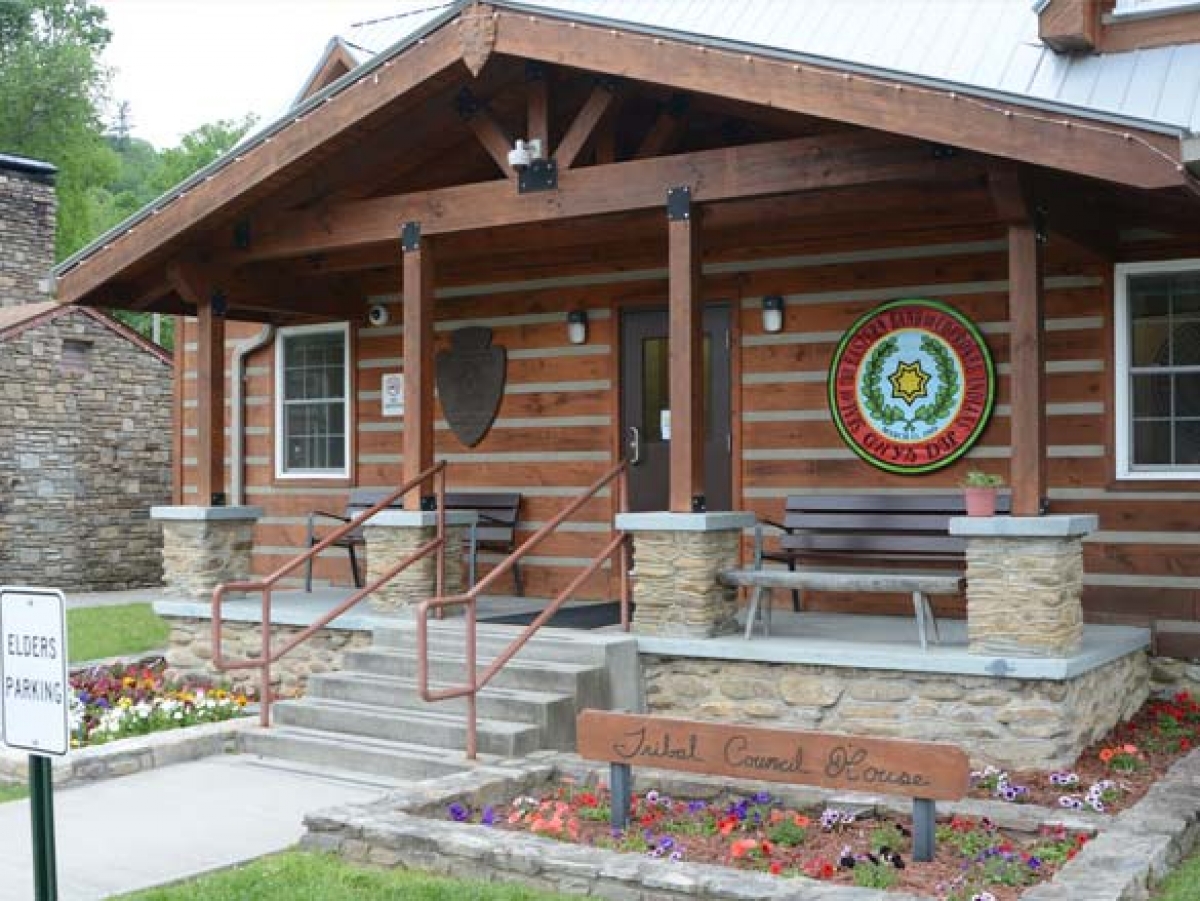 Three current Tribal Council members will not return in October following the Sept. 2 General Election, but the 2021-23 government will feature only one new face — unless a potential recount should change the results in Painttown.
Sitting Council members Wolfetown Rep. Chelsea Saunooke and Yellowhill Rep. Tom Wahnetah lost their bids for re-election, while Big Cove Rep. Perry Shell declined to run for a new term. However, the seats vacated by Saunooke and Shell will be filled by faces well known to those who follow tribal government, according to unofficial results.
Bill Taylor, who was chairman of Tribal Council during the impeachment of former Principal Chief Patrick Lambert, will take Saunooke's seat after securing 22.8% of the vote in the Wolfetown race, making him the second-highest vote-getter behind incumbent Bo Crowe, who received 42.2% of the vote in that community. Taylor lost his bid for re-election in 2017 following the impeachment, and again in 2019, but his share of the vote inched up each time since the low point in 2017.
Meanwhile, Teresa McCoy — a longtime Council member who announced her retirement from the horseshoe in 2017 and then ran an unsuccessful campaign for principal chief in 2019 — will fill Shell's seat after coming in second in the Big Cove race, behind incumbent Richard French.
If the unofficial results stand, the only new face around the horseshoe will be that of T.W. Price Saunooke, who beat out Wahnetah to take second place in the Yellowhill race, behind incumbent Vice Chairman David Wolfe.
However, Bentley Tauquette came within 2% of second-place finisher Rep. Tommye Saunooke in the Painttown race, making him eligible to request a recount of that race. Unofficial results put Tauquette six votes behind Saunooke.
As of press time, neither Tauquette nor the EBCI Board of Elections had responded to inquiries as to whether a recount had been requested.
Tribal law states that any candidate eligible for a recount must submit a written request to that effect within two business days after the closing of polls for that election, and that the Board of Elections must conduct the recount within three business days of the request being filed. Polls closed Thursday, Sept. 2, but closures lengthened the timeline for a recount request.
Tribal Council members will be sworn in for the new term on Monday, Oct. 4.
On the Cherokee School Board, none of the three seats up for election this year will be filled by incumbents. Current Birdtown representative Gloria Griffin opted to run for a Council seat this year, and so did not seek re-election to her seat, and incumbent Big Cove member Karen French-Browning did not survive the Primary Election. Wolfetown Member Isaac "Ike" Long succumbed to a General Election challenge from Berdie Toineeta in the Sept. 2 unofficial results, which also showed Melanie Lambert as the winner in Birdtown and Kristina Hyatt as the top vote-getter in Big Cove.
Election results
Tribal Council
The top two vote-getters in each community after election certification will serve a two-year term.
Birdtown
Boyd Owle*, 31.3%
Albert Rose*, 29.9%
Cyndi Lambert, 24.3%
Gloria "Punkin" Griffin, 14.6%
Turnout: 50.14% of 1,737 voters; total 1,599 votes
Wolfetown
Bo Crowe*, 42.2%
Bill Taylor, 22.8%
Chelsea Taylor Saunooke*, 17.8%
Jesse Sneed, 17.3%
Turnout: 45.2% of 1,587 voters; total 1,344 votes
Yellowhill
Dave Wolfe*, 34.6%
T.W. Price Saunooke, 25.7%
Tom Wahnetah*, 22.6%
Stephanie Saunooke French, 17.1%
Turnout: 39.28% of 919 voters; 627 votes
Big Cove
Richard French*, 38.8%
Teresa McCoy, 32.2%
Patrick Hill, 29%
Turnout: 45.86% of 761 voters; 634 votes;
Painttown
Dike Sneed*, 40.2%
Tommye Saunooke*, 30.4%
Bentley Tahquette, 29.4%
Turnout: 41.68% of 799 voters; 579 votes
Cherokee County/Snowbird
Adam Wachacha*, 35.6%
Bucky Brown*, 30.7%
Janell Rattler, 20.9%
William A. "Billy" Brown, 12.7%
Turnout: 44.9% of 898 voters; 722 votes
School Board
The top vote-getter in each community after election certification will serve a four-year term.
Big Cove
Kristina Hyatt, 56.1%
Lavita Hill, 43.9%
Total votes: 344
Birdtown
Melanie Lambert, 53.1%
Ashford Smith, 46.9%
Total votes: 802
Wolftown
Berdie Toineeta, 60%
Isaac "Ike" Long*, 40%
Total votes: 520