Latest
Six vie to be Cherokee's next principal chief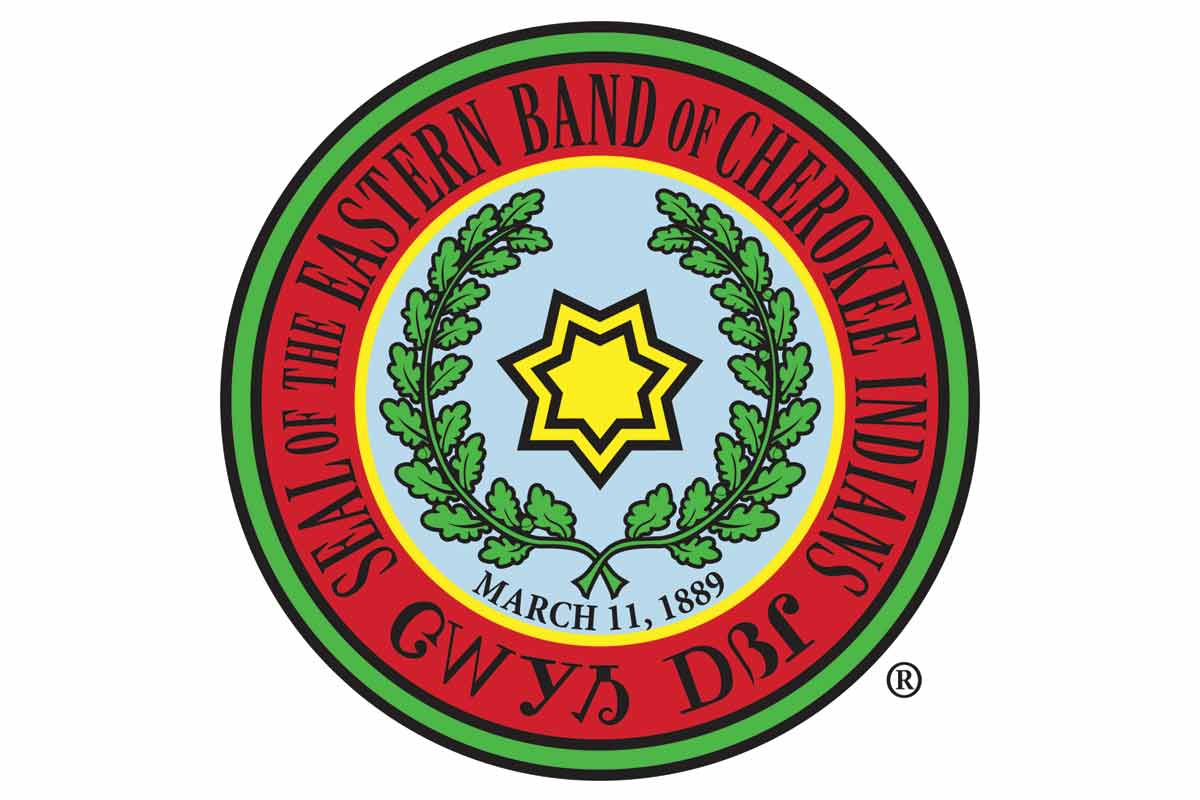 II In the most heavily contested race on the ballot in this year's Eastern Band of Cherokee Indians election, six people are seeking a four-year term as the tribe's top executive. The diverse field in the race for principal chief includes experienced politicians, political newcomers and a range in between. During the Primary Election Thursday, June 1, voters will whittle the field down to two, with the highest vote-getters facing off in the General Election Thursday, Sept. 7.

Seeking re-election is Principal Chief Richard Sneed, who was appointed to the seat in 2017 following the impeachment of former Principal Chief Patrick Lambert. He was was elected to a full term in 2019, taking 55.1% of the vote in the General Election against current Big Cove Rep. Teresa McCoy.
Among those hoping to unseat Sneed is former Principal Chief Michell Hicks, who held the seat from 2003 to 2015. This is his first bid for elected office since he decided not to seek re-election in 2015.
Hicks' decision to run may be related to Tribal Council's recent vote to reverse an ordinance change, enacted under Lambert's administration in 2016, that limited the principal chief and vice chief to two terms. Election ordinance changes the body passed in September 2022 struck that language, on the basis that because the tribe's Charter and Governing Document does not include term limits, the restriction outlined in tribal code could be overturned in court. A proposed constitution headed for referendum this year limits chiefs to two consecutive terms, allowing them to run again after sitting out one four-year term.
Also seeking the chief's seat is Robert Osley Saunooke, an attorney who opened the first law office on the Qualla Boundary in 1997 and has advised tribes across the country on legal and economic issues. Locally, perhaps his most visible role over the past decade came during the 2017 impeachment hearing that resulted in Lambert's removal. In that proceeding, Saunooke represented Tribal Council in arguing that the charges in the articles of impeachment warranted removal.

Police Commission Chairman Gene "Tunney" Crowe, Jr. will be the second name on the ballot in June. Crowe served three terms on Tribal Council prior to 2015, when he was Lambert's General Election opponent in the race for principal chief, drawing 26.5% of the vote to Lambert's 71%. This is Crowe's first time seeking elected office since that race.
Gary Ledford is the only one of the four candidates who ran against Sneed in 2019 to file for the race this year. Last time around, Ledford finished toward the tail end of the Primary Election field with 4.4% of the vote. He previously ran for Birdtown Tribal Council in 2011 and 2017. An Air Force veteran and former director of public safety for the EBCI, Ledford is seeking his first term in elected office.
The final candidate, Lori Taylor, is also looking for her first win at the ballot box after filing for election multiple times in the past. She ran to represent Big Cove on the Cherokee Central School Board in 2021 and sought to represent the community on Tribal Council in 2011, 2013, 2015 and 2017.
The principal chief leads the EBCI's executive branch, wielding significant influence over a tribe with a current annual budget nearing three-quarters of a billion dollars, multi-million-dollar business interests in several states and membership rolls containing more than 16,000 names. The chief has the power to veto acts of Tribal Council — provided the body can't summon the two-thirds vote necessary to override it — and together with the vice chief is charged with executing and carrying out tribal laws as well as running the tribe's day-to-day operations.
Unlike Tribal Council members, who serve only two years before facing re-election, the principal chief and vice chief both serve four-year terms. Because there are only two candidates for vice chief — incumbent Alan "B" Ensley and current Big Cove Rep. Teresa McCoy — that race will not have a primary.
Saunooke, Sneed and Ledford all replied to a Smoky Mountain News questionnaire asking about the experience and education they'd bring to the job, past political accomplishments, priorities if elected and their opinion on the direction of tribal government. Their answers are below. Information about remaining candidates has been compiled from various sources, including previous reporting from SMN and candidate posts on social media.
Early voting is underway through Monday, May 22, and Election Day is Thursday, June 1. For more information about voting hours and polling locations, contact the EBCI Board of Elections, located in the Ginger Lynn Welch Complex at 808 Acquoni Road and available at 828.359.6361 or 828.359.6362.

Michell Hicks
Currently president of the business consulting firm Chief Strategy Group, Hicks served three terms as principal chief from 2003 to 2015. Prior to that, he was the tribe's executive director of budget and finance.
Hicks holds a bachelor's degree in business administration from Western Carolina University and an associate's degree in accounting from Southwestern Community College, and he has been a Certified Public Accountant for more than 20 years.
Posts to his campaign page on Facebook indicate that his top issues include increased transparency and communication within the executive office, financial sustainability and addressing the crisis of missing and murdered indigenous women through policy changes, community engagement and increased awareness.
Gene Crowe Jr.
Crowe currently serves as chairman of the Cherokee Police Commission, which is charged with providing performance and regulatory oversight of tribal law enforcement agencies and acting as a liaison between these agencies, community members and tribal government.
Crowe served eight years in the U.S. Navy and was chief of the Cherokee Indian Police Department before being elected to three terms on Tribal Council. After that, he ran for principal chief in 2015. During that campaign, he said ensuring every tribal employee signs an ethics pledge, dealing with competition in the regional gaming scene, combating the drug epidemic and diversifying the economy were his top issues.

Robert Saunooke

Saunooke, 58, is an attorney specializing in Native American legal and business matters who has been practicing for the past 31 years. He resides in the Yellowhill community on the Qualla Boundary.
He graduated from Cherokee High School, earned an art history degree from Brigham Young University and graduated from the law school at Washington and Lee University in Virginia. Over the last three decades, he has worked with Native American tribes as well as non-Native clients across the country in finance, law, business development and legislative issues on a state, federal and local level.
"I have the education, hands-on experience and have developed contacts over the past 30-plus years in unique areas of business and development that the tribe desperately needs right now," he said.
Proudest accomplishments through involvement with tribal issues: Fighting for diversity and inclusion, protecting Native women and arguing in court on behalf of Native American tribes and their people. My practice as an attorney has saved tribes billions of dollars and helped tribes prosper economically, educationally and culturally.

Opinion on the direction of tribal government: The Eastern Cherokee have been blessed financially, but we have not properly used our finances. The tribal budget has increased each year since 1997, yet basic services continue to be lacking and our people continue to have less and less. Housing, medical care, employment and local development have not been a focus, and we need to regroup and take care of our people in Cherokee first before developing and spending elsewhere. Watching successful development and planning in our neighbor cities while Cherokee stays the same and does not improve can no longer be acceptable.
Top three priorities if elected: Control excessive spending by creating accountability; invest and develop a better economic and business presence in Cherokee and protect and promote our culture and people.


Richard Sneed
Sneed, 55, is currently serving as the 28th principal chief of the EBCI. He lives on the 3,200-Acre Tract within the Birdtown Community.
Prior to entering politics with a bid for vice chief in 2015, Sneed spent 11 years as an industrial arts teacher at Cherokee High School, 14 years as a pastor and owned Cornerstone Automotive for five years. He is a veteran of the U.S. Marine Corps, where he served four years.
Each experience helped equip him for the role of principal chief, he said — teaching "prepared me well for the continuous study that is required," having pastored "gives me a unique understanding of people and how to engage with them" and small business ownership "uniquely qualifies me to oversee the day-to-day operation of the tribe."

Proudest accomplishments as principal chief: Over the course of the last six years, there are so many accomplishments that I am proud of. Given the enormity of the situation and the uncharted territory we were experiencing, I am very proud of our response to the COVID-19 Pandemic. I firmly believe that the action taken by me, and my leadership team, not only saved lives but also set a standard of caring for all communities.
Opinion on the direction of tribal government: I firmly believe that our Tribal Government is moving towards even greater self-determination as we administer services that are historically the trust responsibility of the federal government. The future of the Eastern Band is that of a true sovereign.
Top three priorities if elected: Revitalize the cultural district, including a new community-centric ceremonial grounds; construct the Cherokee Archives Facility; expand the scope of the Department of Education to improve the educational outcomes for all Cherokee students.
Lori Taylor
Taylor, 46, is lifelong resident of Big Cove. She holds degrees from Western Carolina University and Southwestern Community College.

Through the years, Taylor has often voiced her opinions before Tribal Council. She positions herself as a candidate who will stand against "scams, abuse of tribal monies, corrupt land deals or play[ing] a part in the favoritism."

Ensuring Indian preference in hiring is a top priority for Taylor.


Gary Ledford
Ledford, 60, works as a business intelligence analyst for a Fortune 500 banking company. He resides in the Birdtown community on the Qualla Boundary.
Ledford is retired from the U.S. Air Force following 21 years of service. Afterward, he spent five years as EBCI Director of Public Safety; two years as vice chairman of the State, Local, Tribal, Private Sector Policy Advisory Committee under President Barack Obama; and two years as chairman of the U.S. Department of Justice Grant Approval Authority for Indian Country.
Proudest accomplishments through involvement with tribal issues: My time as director of public safety for the tribe stands out as a true highlight. In my five years in the position, I put together an incredible team of professionals who were dedicated to my core ideal of safeguarding the lives of our people — at any cost.
Opinion on the direction of tribal government: In all honesty, I would not be running for principal chief if I was satisfied with the current direction of the tribe. The people on the Qualla Boundary are deeply concerned about the massive spending, among other issues, as am I. Now, understandably, spending in and of itself is not a bad thing, but when you enter into random initiatives with a clear lack of strategic planning without prior input from the people, you endanger the position and future of the EBCI. I have stated very clearly that if I were fortunate enough to be elected to the office, I would never engage in a capital project without taking it to every township and gaining the approval of the people. After all, every single penny that is generated by the EBCI belongs to the people. They should have a say in its distribution.
Top three priorities if elected: The massive spending, housing and the negative growth of our town.
Meet the candidates
All six candidates are invited to debate the issues Wednesday, May 17, at the Chief Joyce Dugan Cultural Arts Center on the campus of Cherokee Central Schools.
The event will start with a one-hour meet and greet session 5-6 p.m., followed by the debate session 6-8 p.m. It is presented by the Right Path Adult Leadership Alumni and the EBCI Communications Department and will be livestreamed at livestream.com/accounts/10717024.
An earlier version of this story stated that this is the first time Saunooke has sought elected office within the tribe. That is incorrect. He was a Primary Election candidate for principal chief in 2007.
Leave a comment
1

comment
Saunooke has run for Principal Chief before.

Friday, 05/19/2023