A&E Latest
Spring at the Rickman Store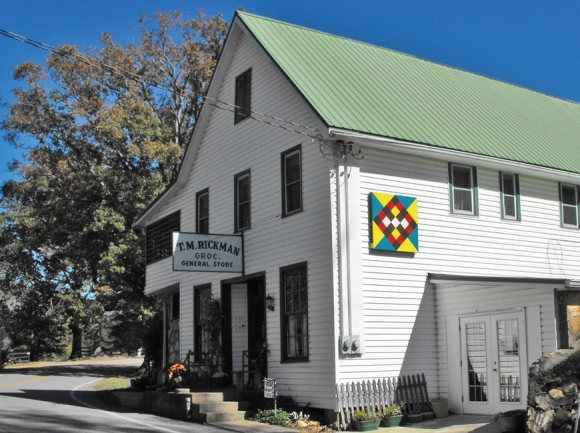 The arrival of spring marks a new season of weekly festive gatherings at the Rickman Store in Macon County.
Mainspring Conservation Trust and the Friends of the Rickman Store (FORS) invite the community and visitors to the region to visit this historic building every Saturday from 10 a.m. to 4 p.m. starting May 8.
This year, the Rickman Store proudly joins eight other sites in Macon County that have been selected for inclusion in the Blue Ridge Craft Trails, an initiative of the Blue Ridge National Heritage Area that promotes the must-see destinations for traditional and contemporary art. Our local artists, writers and craftsmen exhibit their work and creations in this friendly venue.
Volunteers and Mainspring staff have invested a great part of the winter restoring and making necessary repairs to this beloved building. Many friends and donors have made valuable additions to the collection of antiques and artifacts that allow visitors to step back in time to enjoy the experience of the traditional general store that Tom Rickman ran for 69 years since 1925.
As part of the Blue Ridge Music Trails, the Rickman Store will continue welcoming musicians for its weekly afternoon jams. Masks are required indoors but the option of playing outdoors on the porch is available.
The Rickman Store is located seven miles north of Franklin by N.C. 28, in the heart of the Cowee-West Mill Historic District, next to the Old Cowee School on 259 Cowee Creek Road.
For more information, call 828.369.5595 or visit Friends of the Rickman Store on Facebook.