Archived News
The making of a Muckraker: David Wheeler turns his attention back to North Carolina with council of state run
Wednesday, April 12, 2023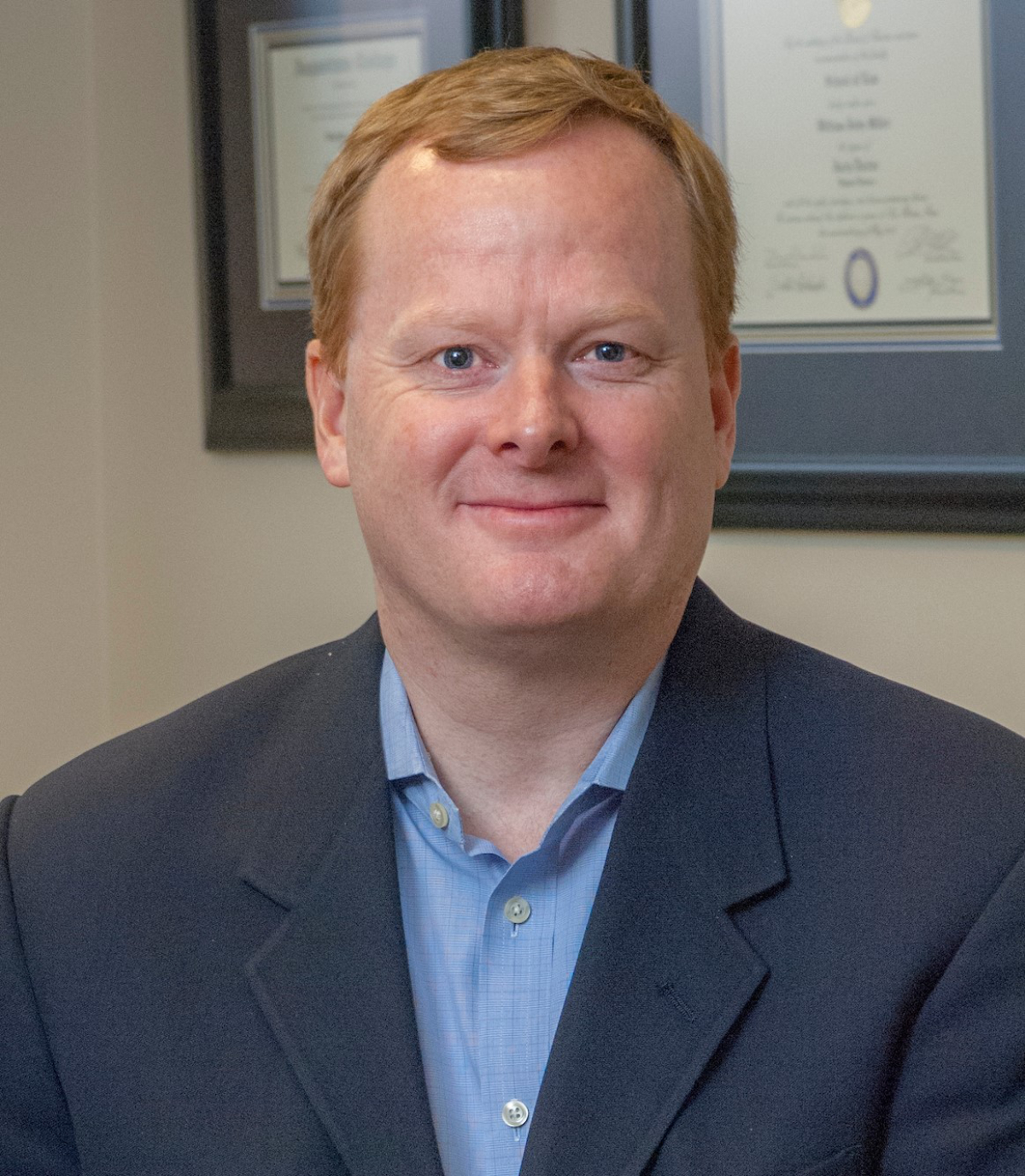 David Wheeler has his sights set on a run for insurance commissioner.
Donated photo
As the man behind the controversial North Carolina-based American Muckrakers PAC, David Wheeler's had an outsized impact on at least one recent congressional campaign, but in 2024, he's looking to have that same impact on a race of his own.
CRY MORE, LIB
Wheeler isn't very well known to people outside the #ncpol Twitter hashtag, although he's certainly gained some notoriety with current and former Republican elected officials and national-level influencers like Lauren Boebert, Madison Cawthorn and Sean Hannity.
He grew up just outside Des Moines in the 1960s, the son of prominent Iowa Democrats who gave him his first taste of electoral politics in what was ultimately a successful effort to oust a four-term Republican member of Iowa's House. Wheeler was put to work knocking on doors and dropping campaign lit.
"I'm doing that when I'm 10 years old, sometimes by myself, because back then you could. I got 'bit' by politics, and to this day I can recall everything about that campaign," he said. "Those relationships are almost like trench warfare because you see the candidate and their family and campaign manager and everybody at their best and their worst. I learned the value of loyalty and commitment to either a cause or a candidate and I carry that into almost everything that I do."

After graduating from the University of Iowa in 1987 with a degree in political science, Wheeler went to work for a law firm providing corporate litigation assistance to Iowa Power and Light, chasing down insurance claims on behalf of the utility. In 1989, he moved to Chicago, continuing in insurance-related litigation for huge corporate clients.
He thought he'd one day be an attorney, but while in Chicago he fondly recalled his work as a student on the organizing committee of a local marathon, which he compared to a political campaign — fundraising, logistics, marketing. Wheeler soon left the legal world to join a company that organized the Chicago Marathon, one of the world's most important for distance runners.
A few years later, he started his own company doing the same thing, which led to him becoming involved in the Moscow Marathon shortly after the fall of the Iron Curtain. That, in turn, led to other events in London, Minneapolis and San Diego and also to a relationship with communications giant Motorola.
Soon, he was producing in-house VIP events not only for Motorola but also for Abbott Labs and Caterpillar, involving large foreign customers and visits by the prime ministers of China and New Zealand, as well as the presidents of Argentina and Ukraine.
Wheeler left Chicago in 2010 with his then-wife because they wanted to raise their kids in a less complicated environment. That environment ended up being Spruce Pine, in Mitchell County.
In 2018 and in 2020, Wheeler ran as a Democrat against incumbent Republican state Sen. Ralph Hise. Wheeler got creamed, both times — by 26 and 37 points, respectively.
"It was an immersion into North Carolina politics," Wheeler said. "I know a lot of people won't believe me, but it was one of the best experiences of my life, even having traveled to 50 countries around the globe. It was eye-opening, the poverty but also the wealth and everything in between. During that time, I got to know Moe Davis. You know, he's not some people's cup of tea, but he's my cup of tea. I like him. I think he's a good guy."

Davis was the 2020 Democratic nominee for the 11th Congressional District seat that had been recently and unexpectedly vacated by Mark Meadows in December 2019.
Eminently qualified — Davis is a retired judge and U.S. Air Force litigator — and a moderate on issues that drew him into conflict with national party leadership, Davis was pitted against a young unknown from Hendersonville who had the dual advantages of a heavily gerrymandered district and a close association with President Donald Trump, who was probably at the height of his popularity.
To say that the brusque Davis rubbed some people the wrong way would be accurate; however, it doesn't give due credit to the 24-year-old Madison Cawthorn, who'd quickly become a charismatic, larger-than-life embodiment of the MAGA movement in Western North Carolina.
During a bruising campaign, Cawthorn and Davis traded blows almost through Election Day, culminating in a 12-point Cawthorn victory and Cawthorn's now-infamous victory tweet, "Cry more, lib."

BRASS KNUCKLE POLITICS
Despite losing their respective 2020 elections, Davis and Wheeler had both outperformed Joe Biden in several Western North Carolina counties. Wheeler said they felt they'd done something right, and had momentum, and wanted to build on it.
"We just kind of looked at each other and the natural inclination was, we've got to do something about Cawthorn," Wheeler said. "More and more information started seeping out about him post-election that was contradictory to his public positions. So we started the PAC."

The PAC's actual name is American Muckrakers, but it's probably best known by the title of its first website, firemadison.com.
In an era of Democratic politics perhaps best encapsulated by then-First Lady Michelle Obama's "When they go low, we go high" catchphrase, American Muckrakers made it clear they would follow their own road.

"Democrats are not known for getting in the mud," said Dr. Chris Cooper, the Madison distinguished professor of political science and public affairs and the director of the public policy institute at Western Carolina University. "This is brass knuckle politics from the Democratic perspective. They were not trying to 'do politics better.' They were more than happy to get down in the muck — not only to rake it, but to roll in it."

With Davis' former campaign manager Graeme McGufficke serving as senior advisor to the PAC, Wheeler pored through old opposition research on Cawthorn, ferreting out the shiny bits.
"The more we dug on this guy, the more we realized he was such a fraud and so full of it and so full of himself that we had to just keep going," Wheeler said. "The more we became successful, the more people trusted us and the more information we started getting. And it was all tips."

Cawthorn, meanwhile, hadn't stopped courting controversy after his election night tweet; three days after he was sworn in, he gave a fiery speech at Trump's "stop the steal" ellipse rally in Washington, D.C. and came under scrutiny for saying he was armed on the House floor.
Within four months of taking office, Cawthorn had drawn multiple challengers from both parties even though the General Election was still 18 months away.
"I think our initial introduction to most folks where we started to build some credibility was, we got a tip from somebody that works at the Asheville airport that Cawthorn had come through and had a gun and nobody was really pursuing that," Wheeler said. "I'd learned early on with our organization that written words are great, pictures are okay, but video and audio is the way to really get the message across, so I called the airport and immediately asked for any audio or video, and they were forthcoming."

Opponents hammered Cawthorn's every move for a year and especially highlighted his poor attendance on the Hill.
The Muckrakers also wanted to draw attention to Cawthorn's lack of in-district town halls; they said he was afraid to face voters, and even went so far as to buy a chicken costume to be used at events, although it was never actually worn.
Cawthorn, however, still looked to be a safe bet for reelection until a tactical misstep changed the dynamics of the race.
On Nov. 11, 2021, with newly drawn congressional maps still pending, Cawthorn announced that instead of running in the district that elected him, he'd run in a neighboring district. The move reportedly upset Republican U.S. Sen. Thom Tillis, since the district Cawthorn was moving into was purportedly drawn for the Republican Speaker of the North Carolina House, Tim Moore.
Cawthorn's departure opened up a lane for Michele Woodhouse, Cawthorn's NCGOP district director and heir apparent. Several other Republicans also jumped into the Primary Election, including then-Sen. Chuck Edwards of Hendersonville. Edwards had been rumored to be considering a challenge anyway, but never officially said anything until Cawthorn was already gone.
Less than three months later, courts struck down the pending maps. After the final redraw, Cawthorn's new district had changed, and he was left with no choice but to run in his original district. Some constituents felt alienated. Edwards and Woodhouse weren't going anywhere. Tillis and Moore hadn't forgotten, while Wheeler and the Muckrakers sensed opportunity.
"We did some radio, we did several paid ads targeting moderate Republican women, trying to get them to vote against the guy," Wheeler said.
They also encouraged Democrats to change their registration to independent so they could select a Republican ballot in the Primary Election and vote for "anyone but Cawthorn." The move rankled establishment Democrats, especially in Asheville.
The Muckrakers doubled down by endorsing Wendy Nevarez, a moderate by way of the fact that she was the only Republican in the eight-candidate field actually willing to call Jan. 6 "an insurrection."

In late March 2022, Cawthorn made some tawdry assertions about D.C. party culture, saying he'd been invited to sex orgies and seen prominent people using cocaine, prompting some observers to run to their keyboards and google "key bump." Then-Minority Leader Rep. Kevin McCarthy rebuked Cawthorn for making the comments, saying Cawthorn had lost his trust.
Still, Cawthorn was perceived as the frontrunner, if not neck-and-neck with Edwards, in the May 17 Primary Election — at least, until the last month of the campaign.
On April 18, the Muckrakers posted audio from a former Cawthorn staffer, Lisa Wiggins, who'd filed an employment-related lawsuit against him. Wiggins said there were more liquor bottles in his Hendersonville office than there were water bottles, and that Cawthorn was a "habitual liar" and "just a bad person."

Four days later, Politico reported on photographs of Cawthorn wearing women's lingerie. Cawthorn said the photos were taken at a party on a cruise ship before his election and were just "goofy vacation photos," but in light of his "coke orgy" comments and Wiggins' assertions, the photos only added to growing concern from Cawthorn's Christian conservative base.
Four days after that, Cawthorn was implicated in a pump-and-dump crypto scheme for which he was later ordered by the House Ethics Committee to pay a $15,000 fine.
If the late scandals involving Cawthorn were beginning to paint a picture of a debauched young man who wasn't up to the job, the Muckrakers' next move would hit like a can of black paint all over the self-portrait Cawthorn had meticulously brushed since emerging on the scene in late 2019.
On May 4, the Muckrakers published a salacious video of Cawthorn, nude, in bed, making thrusting motions while in a compromising position with another man.
"We sat on it for more than a week," Wheeler said. "I was not ready to just go with it, but then Cawthorn said something about us at one point, something that really triggered us — that essentially we were liars. We made the collective decision to just dump this, and bombs away."

Cawthorn called the video, shot before his election to the House, "crass" and equated it to tomfoolery, but the damage was already done.
"My phone blew up. Our website blew up. It was trending on the internet for several hours over the next couple of days and immediately ActBlue, the Democrats' portal for fundraising, took us down because they saw it as anti-LGBTQ, which was ridiculous," Wheeler said. "There was nothing anti-LGBTQ about it. As a sidebar, this is why Democrats lose — they pull this crap against their compatriots."
Less than two weeks later, Cawthorn lost to Edwards in the Republican Primary Election by 1.57 points, or just over 1,380 votes out of more than 88,000 cast. Edwards' margin of victory freed him up from having to appear in a runoff against Cawthorn.
Voters cited Cawthorn's relative lack of maturity as a factor in their decision.
In such a close election, it's more than plausible that Wheeler and the Muckrakers played a part in Cawthorn's defeat.
"There is no question that unaffiliated voters coming over had an effect on Cawthorn losing," Cooper said. "Whether that would have happened without the Muckrakers raising the salience of that idea, we'll never know, but their basic strategy to get unaffiliated voters to vote in the Republican primary and to convince a certain number of them to switch parties to unaffiliated in the Republican primary worked."

Some of those Democrats who changed their registrations never changed them back.
"When I look at the party switching data, it's clear some did switch from Democrat to unaffiliated, but they stayed there," said Cooper. "So it really was a net loss for the Democratic Party."

The most pressing question — how much credit could the Muckrakers take for Cawthorn's loss — will probably never be answered conclusively, but Cooper said they definitely played their part.
"I think Thom Tillis' money was more important," said Cooper. "And I think Cawthorn's decision to leave the district was ultimately the most important factor. So did Muckrakers matter? Yes. Was it the most important factor? I don't think so. But the primary was so close that I would say without any one of those three factors, Cawthorn is still our congressman."

The role the Muckrakers played is all the more astonishing when considering the size of the organization and its asymmetrical campaign against a much larger, much more well-financed opponent.
"Even at the height of their size, it was the most grassroots of grassroots efforts and I've never seen anything like it in American politics," Cooper said.
"We have never, ever claimed that we were solely responsible," said Wheeler. "Madison Cawthorn is responsible for his loss. We just amplified his hypocrisy and a lot of the nonsense that he was spewing. But yeah, we're very proud of what we did. I mean, we did it and at that time we had only raised maybe a hundred grand."

DIRTY POOL
Buoyed by the results of their Primary Election effort, the Muckrakers didn't stop with Cawthorn and quickly turned their attention to the west.
"There was a group in Colorado that contacted us. And this was just a group of citizens that said, 'Listen, can you come help us?'" Wheeler remembers. "I knew who Lauren Boebert was, but didn't know much about her and the more I looked at her, she was Madison Cawthorn's twin sister."

Boebert is a far-right ally of Trump who espouses Qanon conspiracy theories and opposes the separation of church and state, LGBTQ rights, renewable energy, public education, the Violence Against Women Act and sex ed for high school students.
She dropped out of high school when she became pregnant and didn't earn her GED until 16 years later, just a few months before her unexpected 2020 congressional victory.
Boebert's husband, Jayson, was arrested and charged with assaulting her in 2004. He later served jail time for exposing himself to two women at a bowling alley and also worked in the natural gas industry while Boebert sat on the House Natural Resources Committee, which has a regulatory role.
The Muckrakers quickly set up a new website, fireboebert.com — with a logo that is, quite fittingly, a dumpster on fire.
"She's a loudmouth. She's ignorant. She's not educated. She talks instead of thinks. She had ethical problems similar to Cawthorn. She's righteous, like Cawthorn. She is a religious zealot and a Christian terrorist, as far as I'm concerned," Wheeler said. "What we learned from Cawthorn was that these people, they've been bullies all their lives and they just get away with most things like a spoiled brat does, and so I said, this one … this one could be interesting."

Using the same brash, brass-knuckle approach the Muckrakers used with Cawthorn, Wheeler went to digging on the whispers floating around Boebert's highly conservative southwestern Colorado district, including her questionable ties to a county sheriff, her alleged time spent as an unlicensed escort and the several abortions she allegedly had.
Blowback ensued, much like ActBlue's concerns over the Muckrakers' "anti-LGBT" video of Cawthorn.
Wheeler and the Muckrakers later made clear that they weren't trying to shame sex workers, only to draw attention to Boebert's hypocrisy. The same with the abortions, says Wheeler — they weren't impugning her choice, only her hypocrisy.
Around this time Davis, an informal advisor to the PAC, stepped away, although Wheeler says he remained supportive.
The allegations the Muckrakers published against Boebert probably fall below journalistic standards in terms of verification and have never been definitively proven, but Wheeler and the Muckrakers haven't been sued by Boebert for them, either.
"Despite what our critics will say, we have focused on facts, and I would challenge anybody to point to anything I've said on the record or anything we've published that wasn't somehow backed up by facts or sources," Wheeler said. "We're not 'TMZ for politics,' but we hold these people accountable."

Last June Wheeler sued Boebert in North Carolina for defamation and malicious prosecution after she badmouthed him on an episode of Sean Hannity's television program. The suit was tossed due to venue, but Wheeler said it's ready to be refiled in Colorado, perhaps as soon as this week.
According to Wheeler's original suit, the PAC suffered a substantial decrease in fundraising following Boebert's comments, dropping from around $20,000 a month to less than $4,000 a month.
Boebert's 2022 reelection race was indeed interesting.
Cyndy Koures, news director at Grand Junction, Colorado's, NBC affiliate KCCO, told The Smoky Mountain News that she felt a number of Republican factions in Boebert's district had grown tired of some of her stances.
Don Coram, a Republican and former member of the Colorado House, challenged Boebert in the Primary Election, was handily defeated and went on to endorse the winner of the Democratic Primary Election, former Aspen City Council Member Adam Frisch.
Boebert didn't exactly take the Muckrakers' sexual allegations laying down, and a rumor began to circulate that Frisch, who is married to a woman, was having an affair with a man.
"The source for that would not talk to us. We could not track it," Koures said. "I think from a bird's eye view, whether there's truth to those allegations on either side, it does not help the American voter want to vote. There's a reason for low voter turnout. I think this kind of 'dirty pool' is part of it. That's not holding a candidate or a sitting official accountable for their work, it's bringing up things that happen in the dark, which, while I believe they can be relevant, I think it also turns off voters."

Frisch came within 550 votes of defeating Boebert, who couldn't even win her own hometown in a district that by performance and registration should have favored Republicans by 9 points.
After the narrow loss, Frisch announced that he'd give it another go and recently notched some solid fundraising numbers for the first quarter of 2023.
Koures, however, isn't so sure Wheeler and the Muckrakers had all that much impact on the Frisch/Boebert race.
"I think [Wheeler] did do some good things that brought to light underlying currents of that particular office and the old school, old boys' network," she said. "I think we would be foolish to attribute his efforts and that PAC's efforts with the closeness of the race. I think there's more at play here. There is a changing political atmosphere. [Boebert] is a firebrand and there are people that have tired of that. I think he fulfilled a need. He filled a niche. I don't think he can take credit for the outcome."

Instead, Koures — a journalist for more than 40 years who has an Emmy and was recognized as Montana's best news writer four times — voiced concern over the state of American electoral politics that has made Boebert, Cawthorn and the Muckrakers relevant in the first place.
"I think there is a role for aggressive accountability journalism and I appreciate what he has done in that regard, or what that PAC has done in that regard," Koures said. "I worry sometimes that just the name 'Muckrakers' indicates that they're going to slug it out in the mud. Is that the way politics should go? I mean, I'm almost 60 years old and I'm freaking sick of being a reporter listening to candidates throw mud at each other. I am tired of it. And obviously I'm not the only one because voter turnout drops, drops, drops."

HURT FEELINGS
A few weeks ago, Wheeler filed paperwork indicating that he planned to run as a Democrat against incumbent North Carolina Insurance Commissioner Mike Causey in the 2024 election.
"Most people don't know what the insurance commissioner does," Cooper said. "Most people don't know that it's elected, and most people don't know who's in office. So anybody who can draw attention to themselves is going to have a fighting chance for a position like this, and David Wheeler is good at drawing attention to himself."

Not all of that attention was good. Some Democrats remain upset over Wheeler's tactics with regards to the independent registration ploy the Muckrakers pulled in Cawthorn's Primary Election. Others echoed Koures' concerns and cited Michelle Obama's refrain. They still want to go high.
"This isn't about everybody's feelings all the time," Wheeler said. "This is about winning and losing. The stated goal of this PAC was to get rid of Madison Cawthorn and we didn't really care what the party thought, or wanted. It was about getting rid of Madison Cawthorn for the betterment of this part of the state as well as the country. I mean, the fact he's gone I think is something that everybody would agree is a good thing. But at the time, some of the Democrats in Buncombe County weren't very happy with it. Maybe they should focus a little bit more on winning instead of hurt feelings."

The burning question is if Wheeler's run for insurance commissioner will turn into another dumpster fire.
"Yeah, that's a good question because it's difficult to win if your sole tactic is 'attack,' but that's what the PAC did against Cawthorn," he said. "That was our job."

The insurance commissioner is one of 10 seats on North Carolina's Council of State, including other relatively low-profile positions like labor commissioner, state auditor and commissioner of agriculture. Races are rarely competitive of their own accord, and instead are often decided by races further up the ticket.
North Carolina is one of the most purple of purple states. Wheeler's fate in 2024 rests largely on the performance of Democratic candidates for president and governor.
Wheeler and every other Democrat running for a Council of State office could have a strong showing if things go well for Democrats in those high-profile races. If they don't, he probably won't. But that doesn't mean he's helpless.
"What I can do is I can create a differentiation between the incumbent commissioner and myself, with facts," Wheeler said. "Hopefully that can have an impact. Listen, if we find another face-humping video, yeah, we'll put it out because people need to know the facts. I don't think that's probably going to be the case, but we're going to have to put out those facts."

In fact, Wheeler says he's already found something he wants to reveal — something that's been sitting there, right out in the open, for some time now.
"Not because I get off on beating the crap out of somebody because you know he'll beat the crap out of me in some way," Wheeler said, "but I don't think anybody knows anything about this commissioner, and they need to know the facts, especially when he holds himself out to be a man of the people."
Leave a comment
2

comments
Corrupt Cawthorne, Meadows, Boebert, etc, are the types of political trash who salivate over corrupt, pathological liar & con artist Trump. They have heavily damaged our once great Republican party of Lincoln & Reagan. One thing they are good at is brainwashing their lemmings.

Friday, 04/14/2023

Truth is never the enemy.

Thursday, 04/13/2023