Archived News
Republicans gain two seats on N.C. Supreme Court
Wednesday, November 09, 2022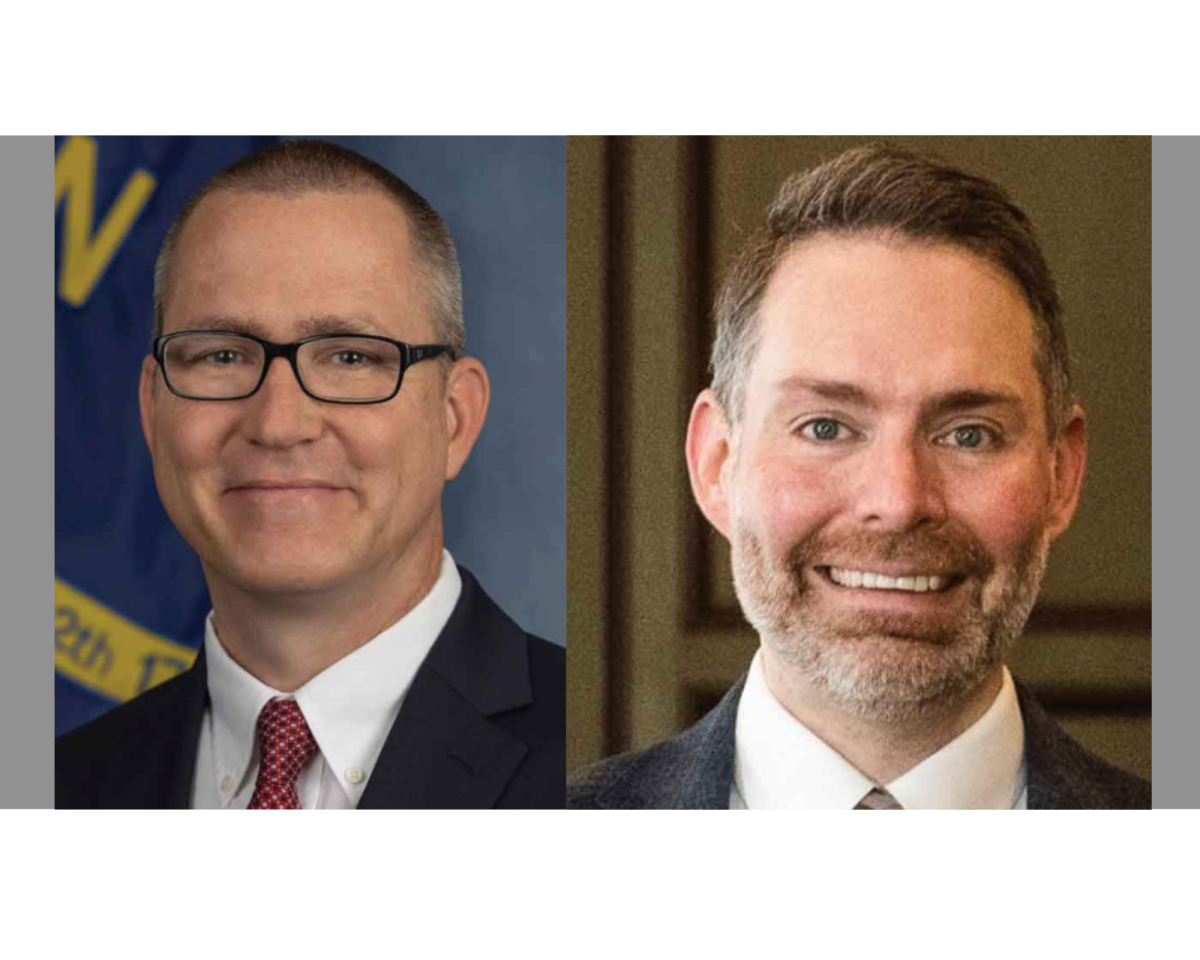 Trey Allen, left, and Richard Dietz
Republicans have shifted the balance of the North Carolina supreme court.
This year, there were two seats up for grabs. One was held by Democratic incumbent Sam Ervin IV and one held by Democratic Associate Justice Robin E. Hudson who by state law had to retire because she's nearing age 72. Facing off against Ervin was Trey Allen, who won that racewith 52.4% of the vote with just 10 precincts left to report late Tuesday night. Facing off against Lucy Inman, the Democrat running to replace Hudson, was Richard Dietz. Dietz won his race with 52.6% of the vote with 10 precincts out.
Allen, who was the only candidate tested with a primary race, had a strong showing back in May. He'd never previously run for any elected office, and in an interview last month said he's learned a lot about the campaign process as he's traveled the state and talked to voters.
"It's been really encouraging to meet so many good people across North Carolina who care about the future of our state and the future of our courts," he said.
Allen cut his teeth as a Marine Corps Judge Advocate General and deployed to Iraq. He is currently the general counsel for the North Carolina Administrative Office of the Court (AOC), which is charged with running the judicial system statewide. Prior to assuming his role with AOC, Allen was an associate professor of public law and government at University of North Carolina's School of Government.
Dietz is from the mountains of Central Pennsylvania but attended Wake Forest Law School, after which he clerked under a U.S. District Court judge in West Virginia. After spending some time in Washington, D.C., he began practicing in North Carolina, becoming a partner at Winston-Salem's Kilpatrick, Townsend & Stockton, where he handled high-profile, complex appellate cases. Along with writing briefs and researching case law, Dietz said he spent much of his time "up at the podium answering judges' questions."
"When you do that for your whole career, for a lot of appellate lawyers, it's the dream to put on the robe and decide these cases," he said.
In 2014, as Dietz was coming off arguing Abramski v. United States, a prominent gun control case, in front of the United States Supreme Court, Gov. Pat McCrory appointed him to the Court of Appeals to fill a vacancy. Dietz said the appointment felt natural given his established history handling appellate cases. He successfully defended his seat in 2016.
Coming into the election, Democrats maintained a 4-3 advantage on the court, but with those losses, Republicans now hold a 5-2 advantage. If the court continues along its partisan trend, this advantage may prove to be crucial in the coming years as several landmark cases may be heard, including challenges to future legislation that may significantly restrict access to abortions. In addition, the court will likely hear challenges to the next round of election maps prior to the 2024 races.
With the Republican wins, that party is guaranteed a majority on the court until 2028.
Leave a comment
2

comments
Great news for our state!

Wednesday, 11/09/2022

OH NO!!!!

Wednesday, 11/09/2022