Latest
UPDATED: Hearing scheduled for challenge to Maggie Valley alderman candidate
Friday, September 08, 2023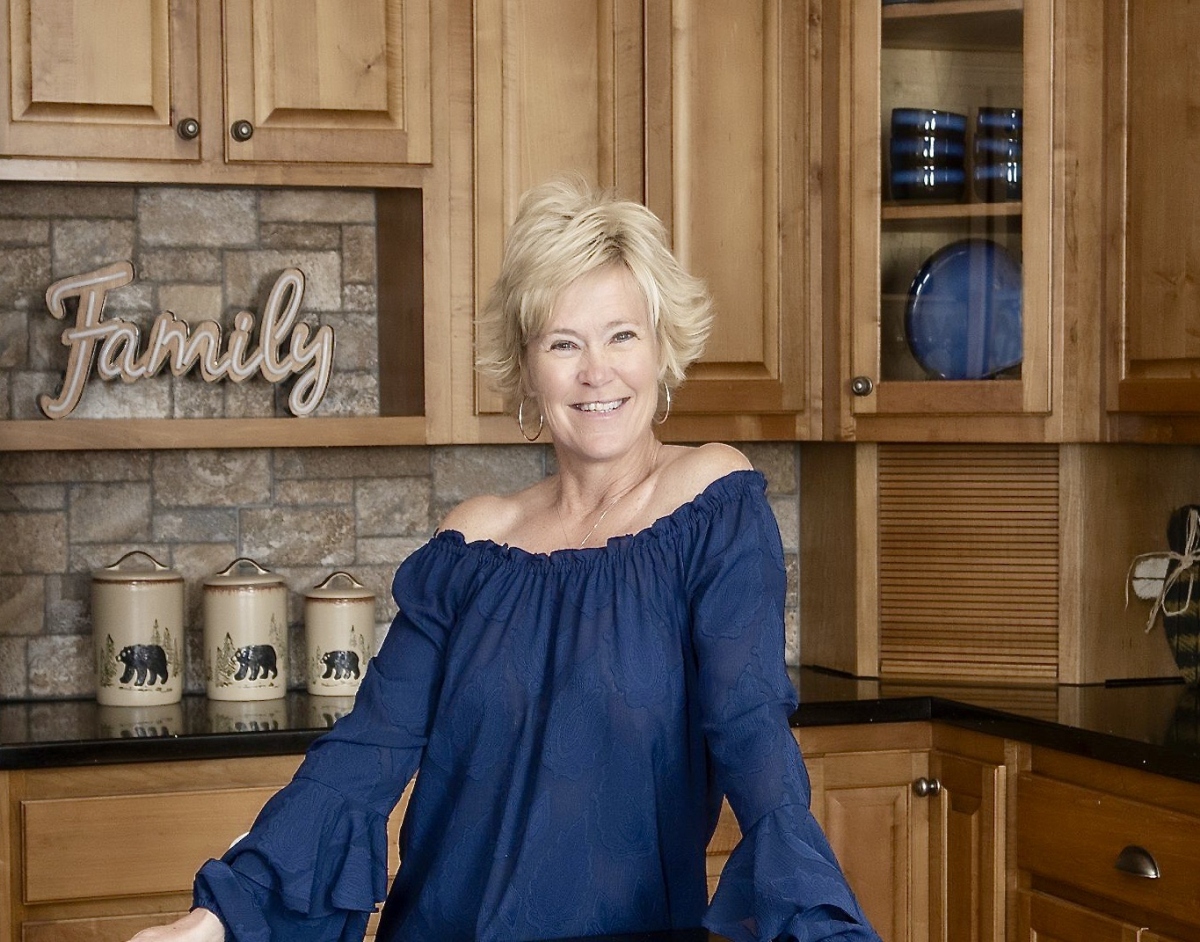 Eve Barrett is running in Maggie Valley in the November municipal elections.
Eve Barrett photo
UPDATE: Barrett dropped out of the race on Sept. 13, one day after this story was updated for print. Read about that here.
An election protest filed at the Haywood County Board of Elections has initiated proceedings by which a candidate would be removed from the November ballot if the allegations are substantiated.
"Mrs. Barrett has blatantly lied about her residency," writes Maggie Valley resident Jeff Lee in the protest he filed Sept. 8.
The protest comes after The Smoky Mountain News first reported on the allegations of a neighbor who back in August claimed that Eve Barrett doesn't live at the address she provided when she submitted her campaign paperwork.
"Unless they're on vacation or we're on vacation, I see them every day," neighbor Pete Doyle told SMN at the time. "In order to leave the mountain, they have to drive right by me, and I see them every day when I walk my dog."
Barrett filed to run for one of two Maggie Valley aldermanic seats using an address inside town limits, on Bridle Drive, in July. But Barrett and her husband James also own a home outside of town limits, above Doyle on Grandview Cliff Heights.
Candidates for any municipal office must live within the corporate limits of the municipality in which they wish to run.
An investigation by SMN showed that the Bridle Drive home was listed on Facebook and several major websites as a short-term vacation rental called "Vast Valley Views." Barrett admitted as much to SMN but said she lives there between rentals.
Statutes don't say that a person has to have the same residence as their spouse. Barrett said she isn't sure why people are making an issue out of it.
"I already called the Board of Elections," she said at the time. "When I registered, they vetted me."
Robert Inman, director of the HCBOE, said that "vetting" is a strong word and that the BOE doesn't investigate voter registrations, per se —they only register voters who can provide the proper documents.
But there's more to establishing residency than just having the proper documents. For the purposes of voting, statutes define residence as a place "… in which that person's habitation is fixed, and to which, whenever that person is absent, that person has the intention of returning."
A membership directory of the Maggie Valley Country Club Estates Property Owners Association for 2022-23 lists both Barretts as residents of the Grandview Cliff Heights address.
The Barretts also own a home in Pinellas County, Florida, and claimed a homestead exemption on it from 1996 through 2022. Part of the exemption application process requires applicants to affirm that they are permanent residents of Pinellas County "to the exclusion of any other permanent residence in any jurisdiction, state or country."
According to public records, on July 31, 2021, Barrett applied to become a member of the Maggie Valley Zoning Board of Adjustment, using the Bridle Drive address, and was appointed as an alternate on Nov. 18, 2021.
In April 2022, she registered to vote at the Bridle Drive address. It's not known where Barrett was registered to vote when she was appointed to the ZBA. Barrett voted from the Bridle Drive address in May 2022, as well as in November 2022 and became a full member of the ZBA in February of this year.
Inman received Lee's protest and forwarded it to the North Carolina State Board of Elections for review, saying he would follow "all guidance from the State Board and do it in as timely and transparent a manner as possible."
That process got off to a quick start after HCBOE members Elizabeth Norris, June Ray, Trudy Schmidt, Howard Sorrells and Chairman Danny Davis voted unanimously to schedule a preliminary hearing for Friday, Sept. 15.
If during the preliminary hearing the board finds probable cause to suspect that a violation of state law has occurred, it will then hold a quasi-judicial proceeding akin to a trial with board members serving as judges and voting on the outcome.
Davis said the proceeding would likely be scheduled for Sept. 22, if needed.
The challenge throws a kink into election procedure — at the Sept. 12 meeting, the HCBOE also postponed ballot proofing, a coding review and machine testing for a later date.
Unless she's removed, Barrett will be one of four candidates seeking two aldermanic seats in November. Longtime incumbent Phillip Wight is seeking reelection and is being challenged by Tim Wise, Barrett and former ZBA member Allen Alsbrooks.
"It is completely unfair that a majority of the business owners in Maggie Valley are not eligible to vote in Maggie Valley elections because they do not live within the town limits," Alsbrooks said. "However, Mrs. Barrett is skirting that issue by claiming to live at her business, and based on public information, she is clearly not living at her business address."
Alsbrooks is listed in the protest as one of the people who assisted in its preparation, along with Wight. Lee lists Alsbrooks, Wight and Doyle as possible witnesses.
Lee, who was a candidate in the Maggie Valley mayoral election until he pulled out earlier this week due to health concerns, says in the protest that he wants Barrett removed from the ballot and for voter fraud charges to be considered.
"There's a few reasons, one being I am a third-generation business owner in the town of Maggie Valley and I've been able to vote because I am lucky enough to live in this town," said Lee, who cited voter integrity as his highest concern in bringing the protest.
Eve Barrett did not respond to multiple requests for comment on this story.