Archived News
Council passes mixed drink referendum, tables cannabis legalization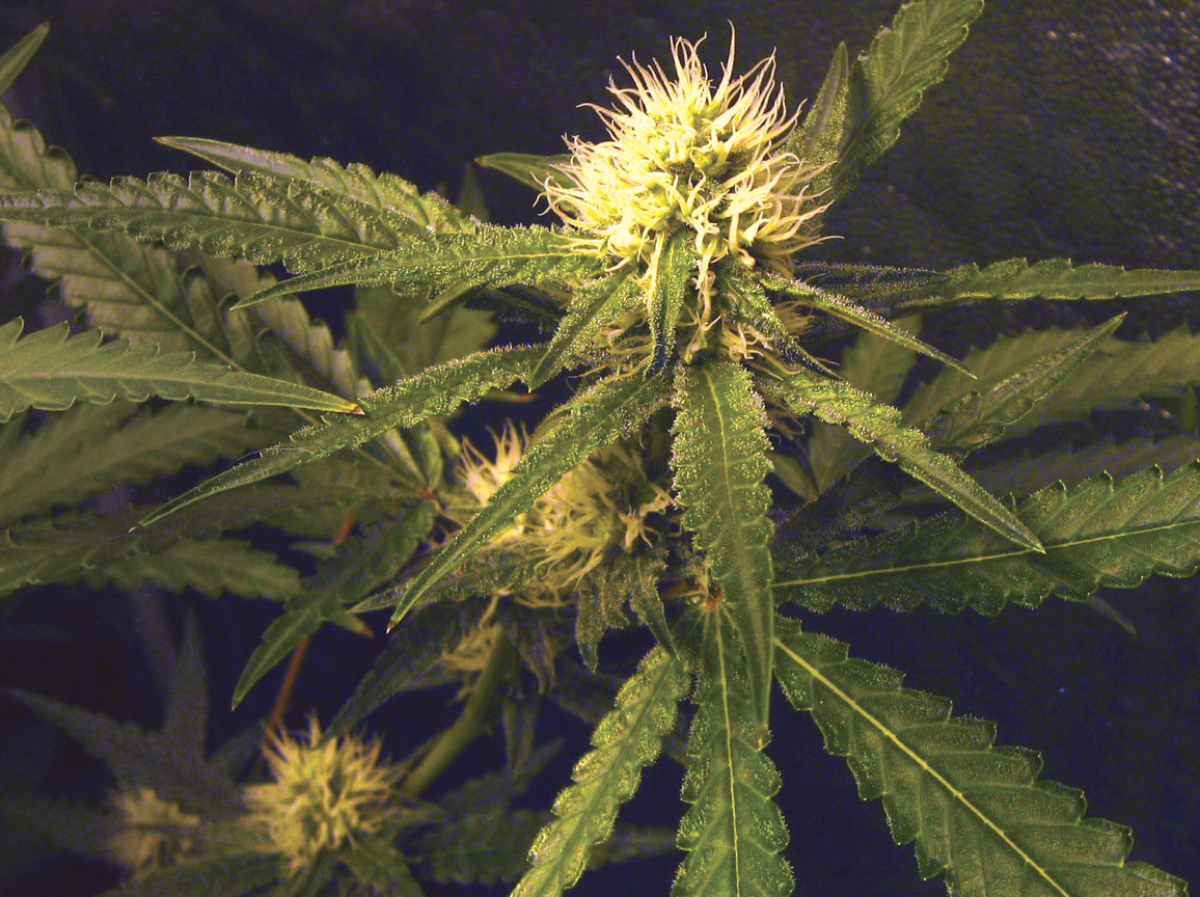 Cherokee voters may have the chance to approve legalized marijuana use for adults and by-the-glass mixed drinks at establishments off casino grounds through referendum votes this fall.

During its June 1 meeting, Tribal Council voted unanimously to approve a referendum question that would allow the sale of mixed drinks at establishments other than Harrah's Cherokee Casino. It also unanimously tabled for future discussion a resolution presented by Big Cove Rep. Teresa McCoy that would ask voters whether they support legalizing the possession and use of cannabis for people 21 years and older.

The cannabis resolution seemed to have broad support from Tribal Council, but some members wanted an opportunity to discuss it with their communities before approving the referendum language.
"I'm not opposed to the people voting on this in referendum," said Rep. Mike Parker. "However, I think we need time to, like I said, meet with the community club in Wolfetown and Big Y to get their input."

McCoy reminded Tribal Council that the referendum resolutions are time-sensitive, due to the Board of Election's deadline for printing ballots, so it's important to finalize those decisions as quickly as possible.

"I do encourage every representative, take that to your communities and just talk to your people about it," said McCoy. "Again, getting people to the polls is very important, and I hope that they come out and vote. It's either going to be yes or it's going to be no. Council is not doing anything other than offering people the opportunity to participate in their own decision-making."

If the resolution passes and corresponding laws are adopted, it will be up to the Cannabis Control Board to make any necessary rules surrounding production and sale of legal, recreational cannabis.
A separate resolution — submitted by Vice Chairman Albert Rose, Birdtown Rep. Boyd Owle and Yellowhill Rep. T.W. Saunooke — seeks to ask voters whether they support allowing the Tribal ABC Commission "to issue mixed beverage permits for the sale of mixed beverages on tribal lands to qualified establishments including but not limited to restaurants, hotels, convention centers and nonprofit organizations."

The original resolution called for the question to be asked during a special election, but a unanimously approved amendment allowed it to be asked on the Sept. 7 General Election ballot instead.
"I'd hate for it to fail just because it falls on a day that not everybody can make it to the polls," said Painttown Rep. Sean "Michael" Stamper, who proposed the amendment. "I'd much rather have it put on September's [ballot], give it the best chance to pass if that's the case."

If approved, the referenda would represent the continuation of a period of rapid change for tribal laws regarding alcohol and cannabis. Historically, tribal members have opposed measures to make alcohol more widely available within the community — even Harrah's Cherokee Casino was dry for its first 12 years of existence.
Then, after multiple failed referenda seeking to allow alcohol sales off casino property, in 2021 voters approved a trio of referendum questions, allowing retail beer sales, an ABC package store and beer and wine sales at establishments like restaurants and hotels. That same year, Tribal Council voted to decriminalize possession of small amounts of cannabis and established a system for allowing medicinal use of the drug.
The mixed beverage referendum resolution awaits the signature of Principal Chief Richard Sneed to become effective. Should it be enacted, the question will join three already approved referendum questions on the September ballot. One question seeks to limit Tribal Council members to two consecutive four-year terms, a second seeks to shift Tribal Council to staggered terms and a third asks voters to adopt the proposed constitution submitted by the Cherokee Community Club Council.
While the resolution including this third question has been approved and enacted, its future remains unclear. A resolution containing questions intended as a substitute for all three already approved referenda was discussed and tabled during the June 1 Tribal Council meeting (see story on page 16), with a work session expected on the topic soon.
Referendum questions that require a change to the Charter and Governing Document, which includes the three already enacted questions, require voter turnout of at least 51%. Other referenda, like those approved June 1, require a 30% voter turnout.

If a referendum question is approved by voters and meets the turnout threshold, the results are certified by the Board of Elections and deemed a binding action. No decision made through a referendum vote can be overturned without another referendum, and issues decided by referendum vote may not be reconsidered for at least two years afterward.