Archived News
Taylor pleads guilty, judge commends him on alcohol recovery
Wednesday, January 18, 2023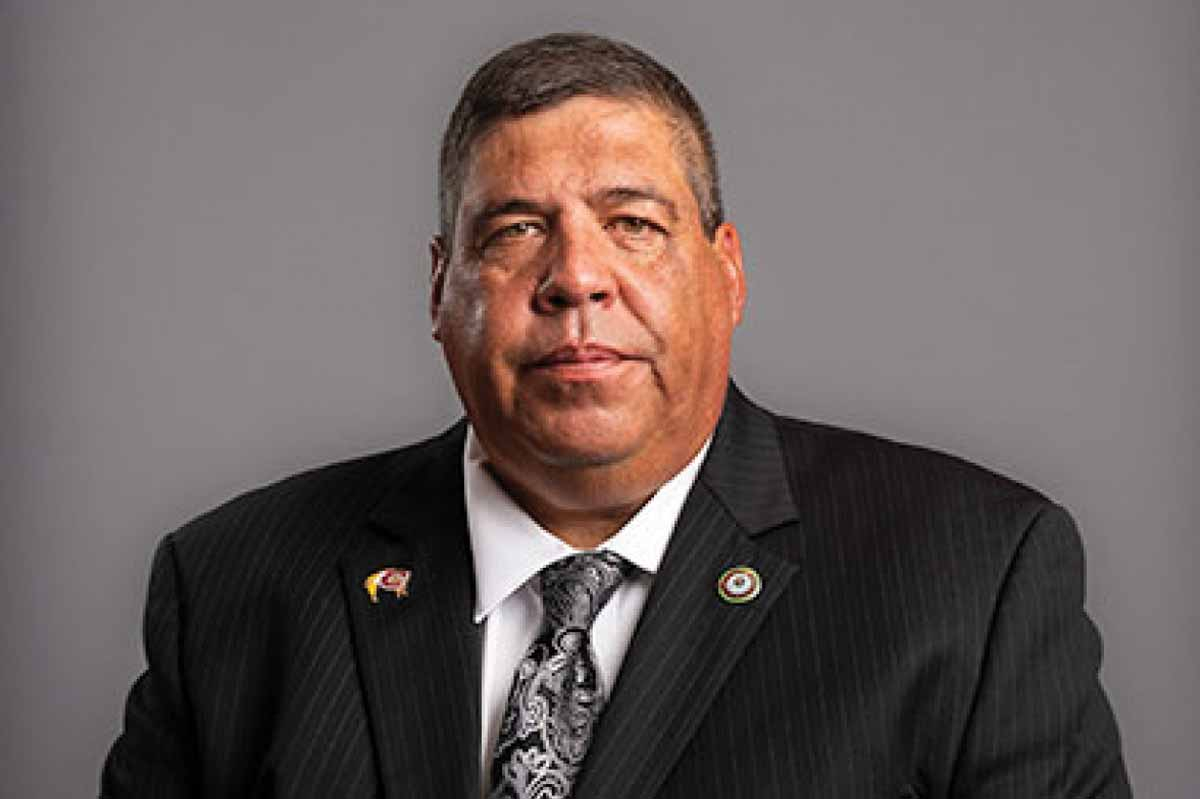 Bill Taylor
Bill Taylor, a former chairman and member of the Eastern Band of Cherokee Indians Tribal Council, pleaded guilty Monday, Jan. 9, in a case stemming from an Oct. 6 domestic dispute at his home in Cherokee.
The Jan. 9 court date had been intended for a trial that Taylor's attorney Leo Phillips initially expected to take all day and spill into Jan. 10. However, after Judge Barbara "Sunshine" Parker opened the session Tribal Prosecutor Cody White announced that the parties had reached a resolution, and there would be no trial.
Taylor had faced four charges in connection with the incident: impaired driving, assault on a female domestic violence, assault with a deadly weapon and reckless endangerment. In accepting the guilty plea, Parker dismissed the two assault charges and found Taylor guilty of reckless endangerment and reckless driving, which is a less serious offence than the original impaired driving charge.
White said the impaired driving charge had to be reduced due to issues with evidence collection. The alcohol blood test wasn't performed until the morning after the incident, and while there was "no question" about probable cause for the offense, "potential chain of custody may have been an issue" and the prosecution's ability to walk through that at trial was "questionable," White said.
Parker sentenced Taylor to a suspended sentence of 90 days in prison and 12 months of supervised probation, also ordering him to complete a batterer assessment and wear a continuous alcohol monitoring device until he completes the Batterers Treatment Program. Taylor must pay $190 in court fees. He'll avoid prison if he completes these requirements successfully.
Initial court documents alleged that Taylor, 51, had been harassing his wife by constantly texting her while drunk, culminating in a domestic dispute Oct. 6. When she attempted to flee in her vehicle, Taylor allegedly got in his truck and struck her vehicle with such force that it was disabled, including damage to the rear passenger bumper and tire. Taylor's truck was damaged as well. The collision allegedly jarred his wife's body enough to cause physical harm. Afterward, court documents say, Taylor fled the scene. He resigned his Tribal Council seat later that month.
In court, Phillips said that the incident was a wake-up call for Taylor, who has sought help above and beyond court orders and lost about 70 pounds since he stopped drinking in October. Taylor has been to both individual and group therapy, attending and speaking at Alcoholics Anonymous groups around the area, attending 20 sessions of batterers treatment and participating in 13 substance abuse classes.
"Part of that is due to him and his wife working together," Phillips said.
Phillips said that Taylor is "very sorry" for his actions and that his family has rallied around him, supporting his recovery and helping him get to various meetings and appointments. Despite what they've been through, Taylor and his wife are a "loving and bonded to one another" couple, Phillips said.
"He has a story that he wants to tell and will tell as he goes forward with his life," Phillips said.
"I commend you on entering into treatment and getting the help that you need," Parker told Taylor, adding that she hopes this is the last time she sees him in her courtroom.