Archived News
Taylor domestic violence case headed to trial
Wednesday, November 02, 2022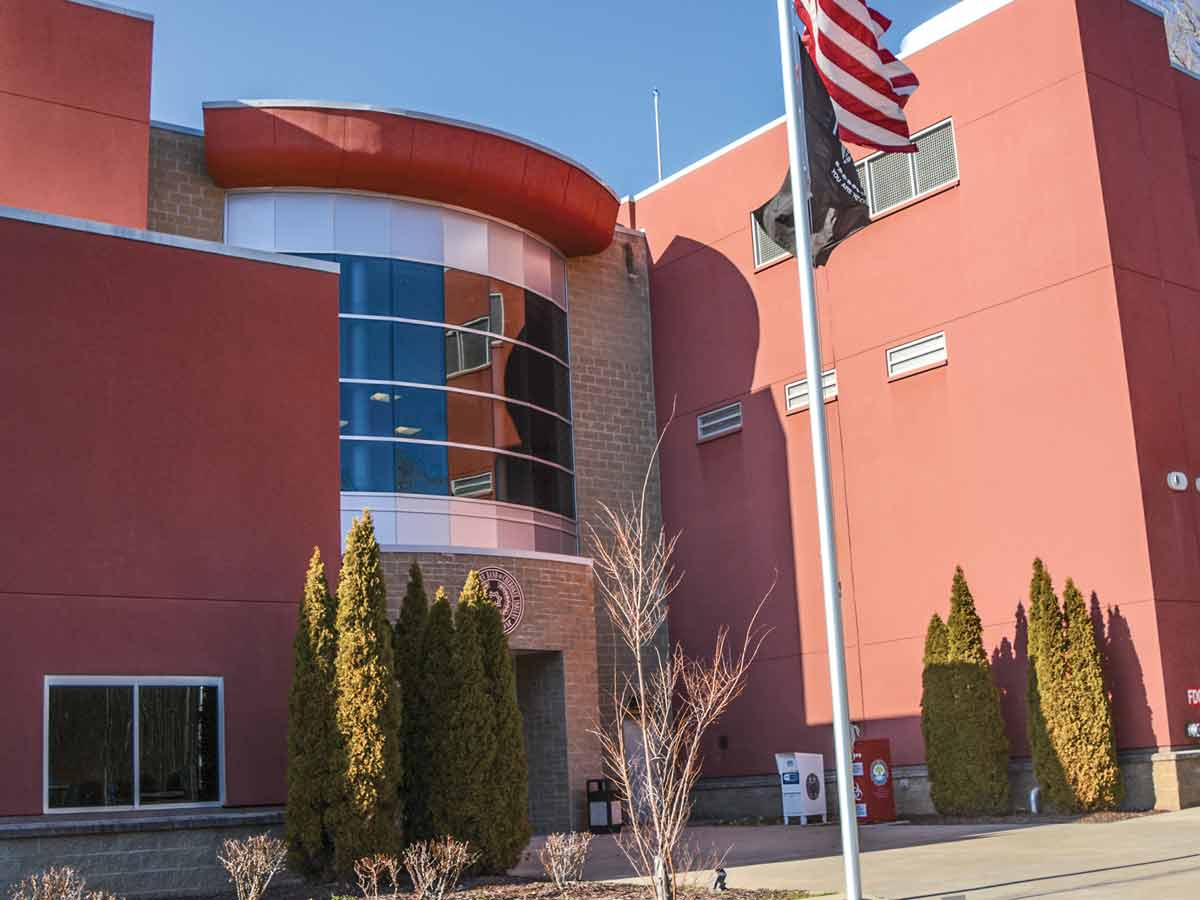 The case is being handled by the Cherokee Tribal Court. File photo
Former Tribal Council Rep. Dennis Edward "Bill" Taylor is now facing a fourth charge in the domestic violence case that spurred his Oct. 16 resignation from office representing Wolfetown and Big Y.
The charge of impaired driving was announced during a Nov. 1 hearing before Judge Barbara Parker. Court documents allege that Taylor was binge drinking during the Oct. 6 incident and had a blood alcohol content of 192 mg/dL during a court-ordered blood test the following morning.
Initial court documents following the Oct. 6 incident at the center of the case allege that Taylor, 51, had been harassing his wife by constantly texting her while drunk, culminating in a domestic dispute. When she attempted to flee in her vehicle, court documents allege, Taylor got in his truck and struck her vehicle with such force that it was disabled, including damage to the rear passenger bumper and tire. Taylor's truck was damaged as well. The collision allegedly jarred his wife's body enough to cause physical harm. Afterward, court documents allege, Taylor fled the scene.
The impaired driving charge joins the three charges he already faces: assault on a female domestic violence, assault with a deadly weapon and reckless endangerment. Taylor has pleaded not guilty, with his attorney Leo Phillips saying that he is "horribly sorry for this accident."
In addition to the criminal charges, Taylor had been subject to additional restrictions outlined in a domestic violence protective order his wife secured against him. However, during the Nov. 1 hearing she asked that Parker dismiss that order. After verifying that the victim had a safety plan in place should a future domestic violence incident arise, Parker granted that request.
However, Parker said, the criminal case also contains restrictions for Taylor's conduct until a resolution is reached, and dismissing the domestic violence protective order does not impact those restrictions. The conditions of Taylor's release include wearing a continuing alcohol monitoring device, submitting to an abuser treatment assessment, and refraining from possessing or using firearms, alcohol or any controlled substances. He is also to refrain from any contact with his wife, who is to reside in the couple's home.
Phillips asked that Parker amend that no contact order so that the couple could attend marriage counseling together. When Parker asked Taylor's wife what degree of contact she wished to allow — ranging from phone calls and texts up through moving back in together — she said that she wished to go "back to normal."
Parker replied that the Cherokee Tribal Court has been working with the court in Tulsa, Oklahoma, to better understand how to break dysfunctional cycles in domestic violence cases and that "the key to that tends to be a slower pace than most folks want." With that in mind, Parker said, she would allow for peaceful contact through phone and text, and for in-person meetings to attend therapy or discuss issues — but not for cohabitation. Parker said that she "just (doesn't) feel comfortable doing that" until Taylor has had more time in treatment.
At the victim's request, Parker set a Nov. 29 court date to reconsider those restrictions, but until then Taylor is not permitted back in the family home.
Ultimately, the case is headed toward trial.
Phillips said he expected the trial to last one-and-a-half to two days. It is scheduled to begin after small claims court Monday, Jan. 9, and continue through Tuesday, Jan. 10. Should winter weather or some other circumstance prevent the trial from happening that day, it will be rescheduled for Jan. 25-26.