Archived News
Rob Saunooke announces campaign for chief
Wednesday, November 09, 2022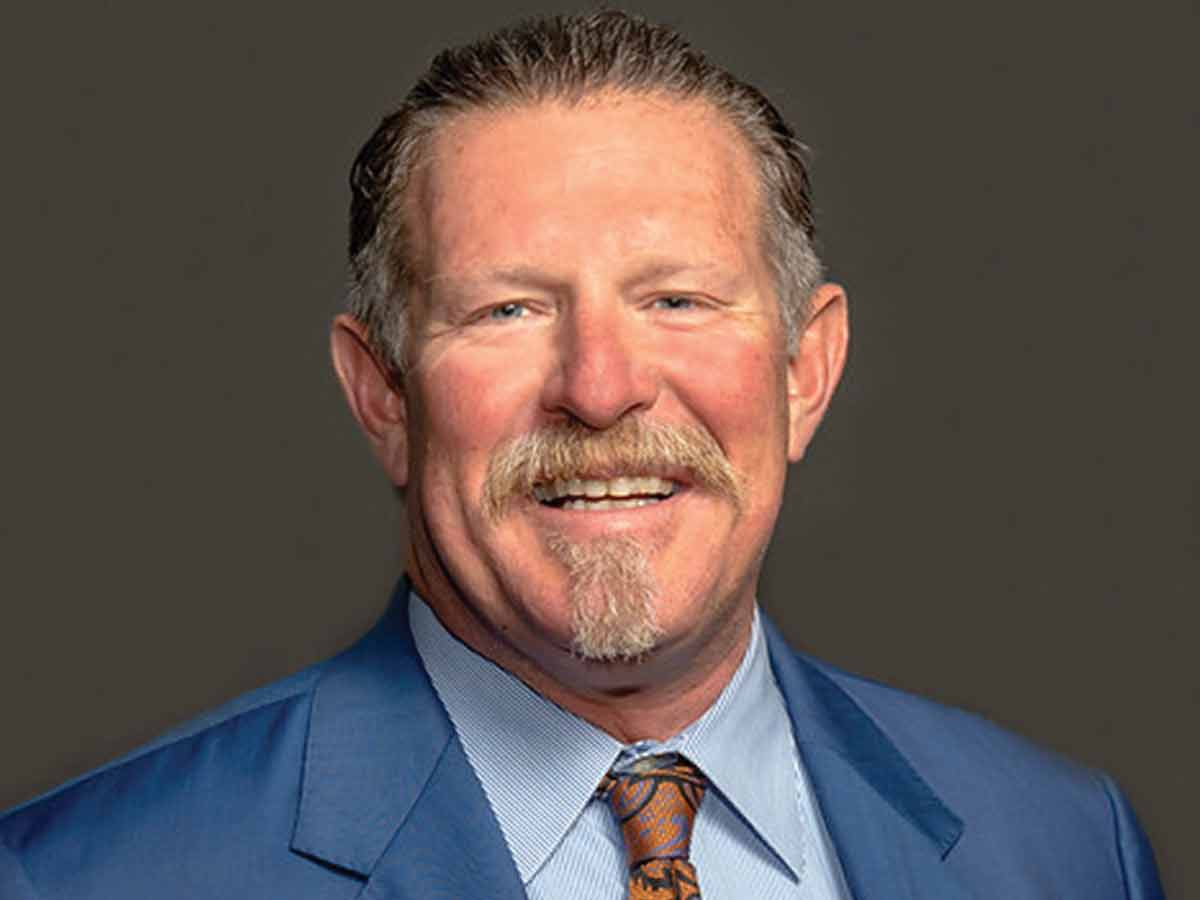 Robert Saunooke.
Correction: An earlier version of this story incorrectly stated that Rob Saunooke is banned from practicing law on the Qualla Boundary. While Judge Sharon Barrett did issue a March 2018 ruling preventing him from practicing law on tribal lands unless specifically permitted by a court order, the Cherokee Supreme Court later vacated Barrett's order.
In an opinion filed Dec. 19, 2018, the tribe's highest court ruled that — while Cherokee law requires attorneys who are not licensed in North Carolina to appear with a licensed N.C. attorney who is a resident of the state and admitted to practice in Cherokee — nothing in the law prohibits an attorney who is not licensed in North Carolina from practicing law in the tribe's legislative and executive branches. Saunooke's case had centered on his appearances during hearings before Tribal Council, which is the tribe's legislative body, and the EBCI Board of Elections, which is appointed by Tribal Council.
"This court finds that the trial court committed legal error when it found that Appellant (Saunooke) was engaged in the unauthorized practice of law in violation of C.C. 87-1," the opinion reads. "Appellant had authority under Tribal common and customary law to practice law before the Tribal Council and Election Board."
Saunooke is not currently a member of the N.C. Bar but said he passed the bar exam in July and expects to be admitted soon.
Robert Osley Saunooke, an attorney who has argued cases in state, tribal and federal jurisdictions across the country, has announced his candidacy in the Eastern Band of Cherokee Indians' 2023 principal chief election.
"If elected I will bring with me to the office of Principal Chief a working knowledge of economic development, cultural sensitivity and unity to bring our tribe together and work for a stronger future," Saunooke wrote in a letter announcing his candidacy. "Investing in Cherokee, its people, elders, youth and economy should be our primary goal."
Saunooke, a resident of Yellowhill, is a graduate of Brigham Young University and the law school at Washington and Lee University in Virginia. He has practiced law since 1992, in 1997 opening the first law office on the Qualla Boundary. He represented baseball star Jose Canseco during his 2005 testimony before the U.S. Congress, and in 2014 he received national recognition from the National Women Bar Association for his program on missing and murdered indigenous women. Among other appointments, Saunooke co-chairs the American Bar Association's Minority Judicial Clerkship Program and is a past president of the National Native American Bar Association.
"For the past 30 years I have advised tribes around the country on legal and economic issues," he wrote. "I have served on national, state and local governmental organizations. I have built relationships with major industry, economic and political leaders throughout the country. When our tribe has needed assistance on legal issues I have stepped up to help and often been the only person available. "
Saunooke is admitted to practice in many courts and jurisdictions, ranging from the U.S. Supreme Court to four different Circuit Courts of Appeals to the Seminole Tribal Court to the Florida Bar, among others. He is not currently licensed in North Carolina but said he passed the bar exam in July and expects to be admitted soon. During the 2017 impeachment hearing that resulted in the controversial removal of former Principal Chief Patrick Lambert, Saunooke represented Tribal Council in arguing that charges in the articles of impeachment warranted removal.
Saunooke will face competition from incumbent Chief Richard Sneed and Wolfetown Rep. Bo Crowe in his quest to fill the tribe's top executive office. While Sneed and Crowe have both won multiple tribal elections in past years, this is the first time Saunooke has sought elected office.
The next chief will serve a four-year term extending to October 2027. The 2023 election will also seat a vice chief, 12 Tribal Council members and three school board members. Voters will weigh in on referendum questions seeking to institute term limits for Tribal Council members and to shift the current two-year terms to staggered four-year terms.
Candidate filing begins March 6, 2023. A Primary Election Thursday, June 1, 2023, will whittle the list of candidates down to two per seat, with a General Election Thursday, Sept. 7, 2023, determining the winners.
Leave a comment
1

comment
I know Robert Saunooke personally. His late Father was primarily responsible for helping the Seminole Tribe of Florida by bringing tax free tobacco sales to our Tribe.
That's where I met Robert for the first time. Robert Father was so proud of him I remembered Mr. Saunooke giving updates on his sons progress and we were all excited when Roberts team he was playing with at BYU winning the National Championship.
Robert has always been their to fight for the underdog. He successfully stuck his neck out for me a couple time and I'm forever grateful. If he's running for Chief you can bet he's doing it to help all the Cherokee tribe members , surrounding communities communities
and Indian Country.

Saturday, 11/19/2022