Archived News
Jackson County names new DSS director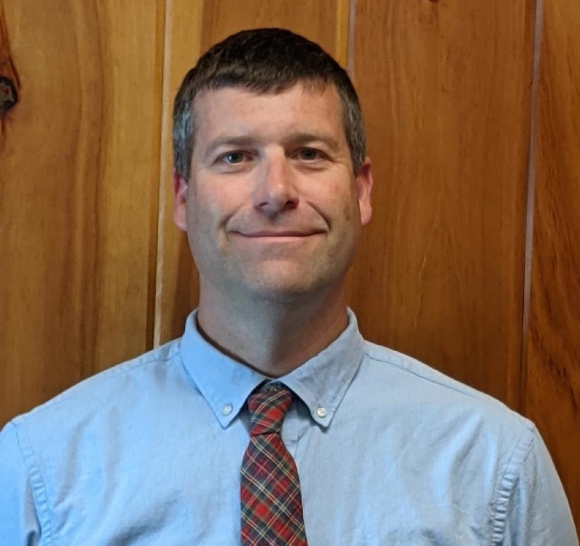 Cris Weatherford. Donated photo
After five years heading the agency, Jennifer Abshire will retire as director of the Jackson County Department of Social Services on July 1. Following a closed session discussion June 1, county commissioners unanimously approved the social services board's decision to hire Graham County DSS Director Cris Weatherford to take her place.
Abshire will retire after a 29-year career with Jackson County DSS, something she termed a "wonderful and rewarding experience" in her Feb. 10 resignation letter.
"There are not many places you can work where you have the opportunity to positively affect the lives of others while feeling valued for the work you do," she said. "This has been an amazing place to work and grow."
The Jackson County Board of Social Services chose Weatherford from "a highly qualified pool of candidates," according to a press release. He has served as Graham County's DSS director for nearly two years, and his professional background also includes two years as development director with Mainspring Conservation Trust, eight years as director of the Cherokee Boys Club and 16 months as supervisor for Eastern Band of Cherokee Indians Family Safety. In 2005, Weatherford was a child welfare social worker with Jackson County DSS.
"Weatherford has a proven track record in making a variety of human services programs successful in his career," said Abshire. "I feel confident that he will continue to meet the needs of your community in a professional and compassionate way."
Weatherford holds a bachelor's degree in social work and a master's in public administration, both from Western Carolina University. He and his wife Charla live in Jackson County and have raised three boys.
"Cris Weatherford has a personal connection with Jackson County and brings a variety of leadership experiences," said Social Services Board Chair Dana Tucker. "He is committed to the mission, purpose and people of Jackson County Department of Social Services and to the families, children and adults that the department serves. "
Departments of social services are facing some significant challenges, particularly in Medicaid transformation and child welfare transformation. In addition to the pandemic, a substance abuse pandemic is still ongoing and has been claiming victims for years. As director, Weatherford seek to make Jackson County a place of helping and healing amid these challenges.
"I truly love collaborating and being a part of something bigger," he said. "It takes a lot of teamwork and collaboration to successfully address these challenges."
Weatherford will lead a staff of 70 fulltime employees and direct an annual budget of $8.4 million. Commissioners approved his hire at a salary of $92,299, well above the advertised minimum of $67,235. As of July 2020, Abshire's salary was $112,512, up from $87,000 when she was initially hired to the position in 2016. Weatherford will start his new job July 1.