Outdoors Latest
Haywood native to share science from the world's highest summits
Wednesday, September 27, 2023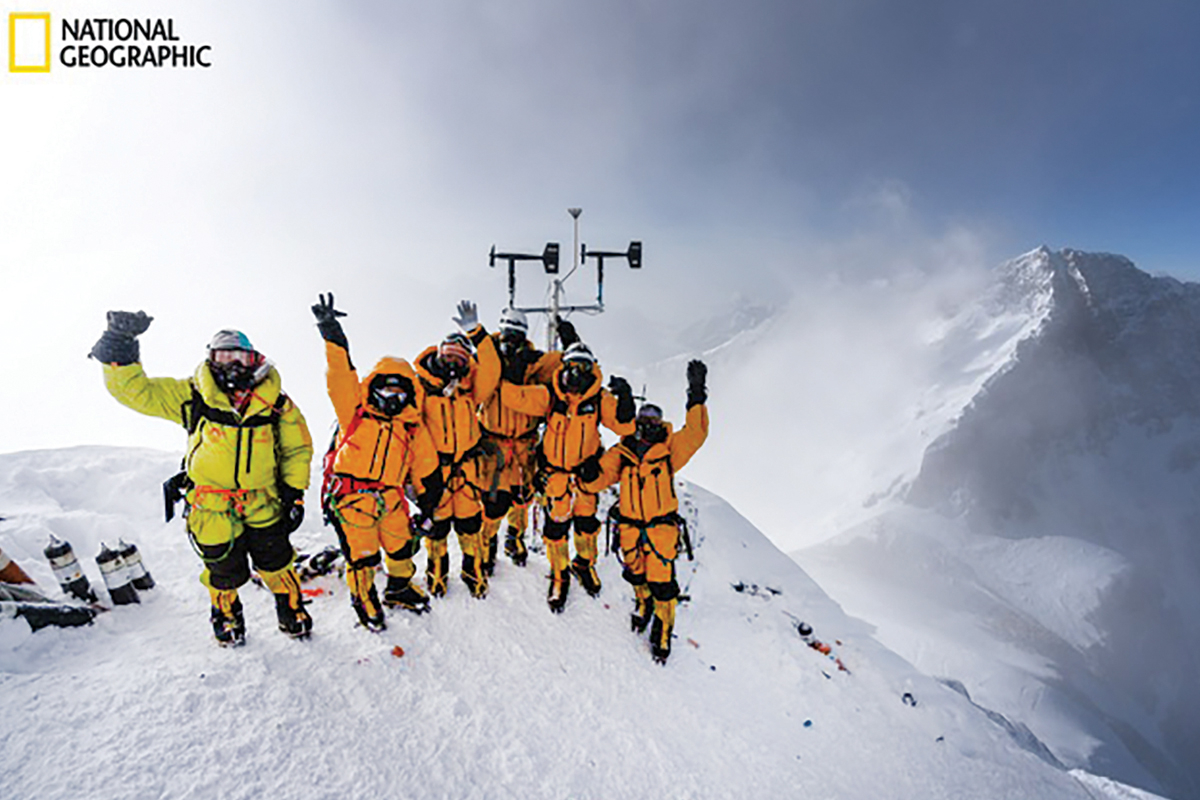 Baker Perry's team waves from Mount Everest. National Geographic photo
Hear the spectacular story of a Haywood County native's expeditions to the world's highest mountain peaks at 7 p.m. Friday, Oct. 6, at First United Methodist Church in Waynesville.
Baker Perry holds a Ph.D. and is a National Geographic Explorer, Appalachian State University professor and internationally respected climate scientist who has climbed more than 20 summits around the world, including Mt. Everest.
His research has focused on the impacts of climate change on the highest mountains in the world, including the critical role of moisture and intense sunshine on the behavior of high-altitude glaciers. In the world's highest mountains, the vast Hindu Kush-Karakoram-Himalaya region, increased melting of the numerous glaciers increases the risk of catastrophic flooding in the short term and threatens the water supply of over 1.5 billion people in the longer term. A similar situation exists in the South American countries that depend on the glaciers of the Andes.
This free presentation is sponsored by Environmental Action Community of Western North Carolina, with donations appreciated. Learn more at eacwnc.org.