Latest
Cherokee Police Commission discusses cannabis change
Wednesday, September 20, 2023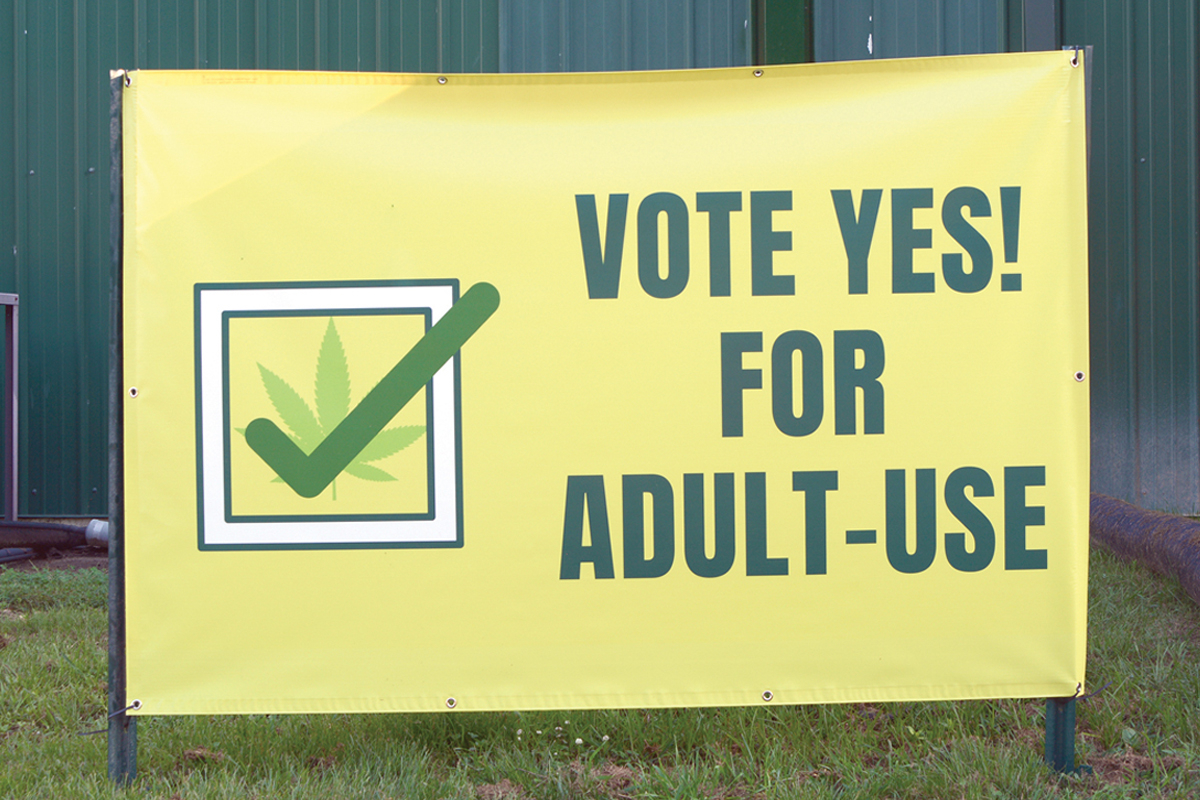 A week after Cherokee voters overwhelmingly voiced their support for legalizing cannabis on the Qualla Boundary, the Cherokee Police Commission spent 20 minutes of its monthly meeting discussing the potential impacts of such a change.
Commission Chairman Gene "Tunney" Crowe Jr. worried that legalized cannabis could spur members of Western North Carolina's growing homeless population to travel toward the Qualla Boundary.
"I think that it's going to increase the crime … because we're going to see an influx of people coming in here," Crowe said. "So that's something that I think we should be trying to address now."
Commissioner Kym Parker, who is also a business owner in town, said she's witnessed some concerning changes over the years, including an increase in homelessness. She agreed that Commission members should be thinking about how the referendum results, if implemented, might intersect with these existing issues.
"I can't blame one thing," she said. "I can't blame the casino, I can't blame marijuana, I can't blame alcohol on it, because it's just society, it's the world today. What we are doing though, is we're making ourselves a bigger spot on the map so people are seeing us and hearing us and seeing all we have here."
Every big change, from casinos to cannabis, has ripple effects on the local community, she said.
"I agree with you, there will be more homelessness, there will be more crime," Parker said to Crowe. "Like you said, we need to get the horse before the cart."
It seems that few tribal members share those views. During the Sept. 7 election, 70% of voters cast their ballot in favor of allowing adults 21 and older to legally smoke cannabis on the Qualla Boundary. According to unofficial results, 52.4% of registered voters participated, far exceeding the 30% turnout threshold required for the referendum to be valid.
But the vote did not legalize marijuana overnight.
"Since election day, a common question has been whether or not the referendum automatically legalized adult-use marijuana," reads a Sept. 15 press release from the EBCI Office of the Attorney General. "It did not. The effect of the referendum is that it shows support for legalization among a majority of voters. Tribal Council is the Tribe's lawmaking body. Any change to Tribal law will have to be made by Tribal Council."
Such changes — as well as development of new laws and regulations surrounding legalization — will be a task for the newly elected Tribal Council set to be sworn in Oct. 2. However, members of the Police Commission may wish to offer input to that discussion.
"I think we need to get a statement together in conjunction with the [Police Department], just to get some good points and stuff, bring them to light of what could happen, what might happen, what will happen," Crowe said. "Just so that everybody is aware of it."
Any new regulations should be as easy to enforce as possible, added Commissioner Anita Lossiah. For example, as with alcohol, having an open container in the passenger area of the car should be illegal.
Crowe expressed concern about people smoking cannabis in public places such as Oconaluftee Islands Park, where parents often take children to play and splash in the water.
"Let's get this discussion out there beforehand," he said.
The tribe decriminalized possession of small amounts of marijuana — 1 ounce or less — back in 2021, and that will likely continue to be the limit, said Cody White, associate counsel for the EBCI Attorney General's Office assigned to the Cherokee Indian Police Department. That limitation applies regardless of enrollment status.
"If you have over the amount, over an ounce, and you're nonenrolled or enrolled, you're going to get prosecuted," he said.
Parker expressed trepidation about legalizing recreational marijuana when, on paper, it's still illegal under federal law.
"Are we not ruled by federal laws?" she asked.
"On paper, yes, absolutely federal law still applies," White said. "But there have been conversations with the [Department of Justice], and it's basically play by the rules. Don't send it off, and don't bring it in."
Playing by those rules is another challenge for the tribe to work out. The tribally owned Qualla Enterprises LLC is currently operating a cannabis farm on the Coopers Creek property, which is on tribal trust land. But driving from the farm to the main Qualla Boundary requires traveling a short distance through Swain County land — complicating the logistics of distribution.
The tribe is still working through that problem, White said.
"My obligation to the Police Department is to ensure that with this transition, that no laws of the State of North Carolina or the tribe are infringed upon or broken in doing this," he said.