Archived News
Candidates certified for tribal elections
Wednesday, March 22, 2023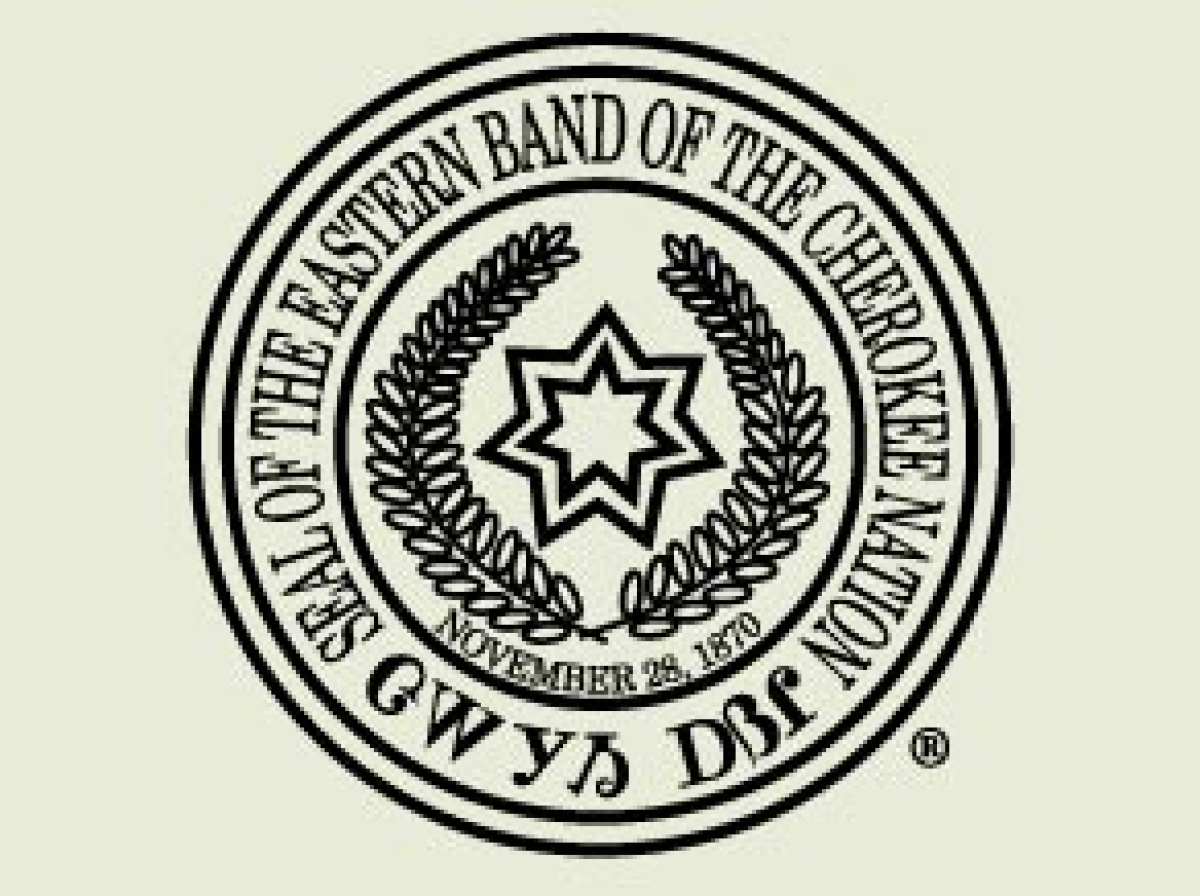 A total of 43 candidates have been certified to run for 17 offices up for election in the Eastern Band of Cherokee Indians this year, nearly 20% fewer than the 53 candidates certified during the last chief's election year in 2019. The final list contains some expected contenders and a scattering of surprises.
In a Primary Election June 1 and General Election Sept. 7, voters will choose their principal chief and vice chief for the next four years, as well as 12 Tribal Council members to serve two-year terms and three School Board representatives serving four-year terms.
Six people are seeking a shot at the tribe's top job, including incumbent Principal Chief Richard Sneed and attorney Robert Saunooke, both of whom announced their intention to run last fall. However, former Wolfetown Rep. Bo Crowe, who had also announced in that timeframe, is not on the list. Crowe resigned his seat in January following criminal charges in connection to an alleged assault Jan. 6. That legal process is still ongoing, and Crowe opted to try and regain his seat on Council rather than following through on his intended bid for chief.
Also hoping to secure the principal chief job in September are Michell Hicks, who held the position from 2003-2015 and former Birdtown Rep. Gene Crowe Jr., who now chairs the Police Commission, as well as Gary Ledford and Lori Taylor, who have both previously run for tribal office.
The vice chief race, which drew eight candidates in 2019, has only two contenders this time and will not require a primary. Incumbent Alan "B" Ensley will face current Big Cove Rep. Teresa McCoy in the September General Election.
McCoy is the only one of the 12 sitting Tribal Council members who will not seek re-election to his or her current seat. In addition to Chairman Richard French, the other current Big Cove representative, three people are running to represent that community on Tribal Council. These candidates include Carla Neadeau, chief of the Cherokee Indian Police Department since June 2022, and Perry Shell, who has previously served multiple terms representing Big Cove on Tribal Council. Venita Wolfe, listed on the tribe's website as a training and development specialist, is also running for the seat.
Big Cove and Snowbird/Cherokee County are the only two townships that will not require a primary for their Tribal Council race. In addition to incumbents Adam Wachacha and Bucky Brown, Janell Rattler is the only person seeking to represent Snowbird/Cherokee County.
Painttown and Wolfetown have the most Tribal Council candidates, with six each. In Painttown, incumbents Dike Sneed and Sean "Michael" Stamper, who won his seat in a Dec. 15 special election following the death of longtime Rep. Tommye Saunooke, are running for new terms. Contesting them are Andre Brown and Jeff Thompson, who both ran in the special election Stamper won; Carolyn West, former legislative attorney for Tribal Council and current chair of the Qualla Enterprise Board; and Richard Delano Huskey.
In Wolfetown, both incumbents won their seats in special elections — Andrew Oocumma Dec. 15 and Mike Parker March 2. Bo Crowe, who resigned the seat Parker now holds, wants to reclaim it, and to do so he will run against not only Oocumma and Parker but also his brother and 2019 principal chief candidate Peanut Crowe, who has also entered the race. Qiana Powell, who works in the tribe's WIC Program and is pursuing a Master of Legal Studies degree in indigenous people's law, is also running, as is Chelsea Taylor, who held the seat for one term 2019-2021.
In Yellowhill, incumbents T.W. Saunooke and David Wolfe will face Tom Wahnetah, who held the seat 2019-2021, along with Ernest Tiger and previous Council candidate Stephanie Saunooke French.
Birdtown voters will pick two of five candidates to represent them. Incumbents Boyd Owle and Albert Rose, who serves as vice chair, will seek re-election. They will face Cyndi Lambert, business owner and wife of former Principal Chief Patrick Lambert; Jim Owle, whose career includes more than a decade on Tribal Council and six years on the Tribal Casino Gaming Enterprise Board; and Joi Owle.
Of the three school board races, only one will require a primary. Incumbent Jennifer Lynn Thompson is running unopposed for the Yellowhill seat, while Samantha Hernandez will challenge incumbent Tara Reed-Cooper for the Big Y seat. Incumbent Regina Rosario will face Micah Swimmer and Keyonna Hornbuckle, who all hope to represent Painttown.
The candidates
During the Primary Election Thursday, June 1, Cherokee voters will select one candidate for principal chief and two to represent their township on Tribal Council. Painttown also has a primary race for School Board. The top four candidates for each Tribal Council township and top two for all other races will progress to the General Election.
There are not enough candidates for vice chief, Big Cove Tribal Council, Snowbird/Cherokee County Tribal Council or Big Y School Board to warrant a primary election in those races. These candidates will face off in the September General Election. The race for Yellowhill School Board is uncontested.
Principal Chief
• Michell Hicks
• Gene Crowe Jr.
• Robert Saunooke
• Richard Sneed
• Lori Taylor
• Gary Ledford
Vice Chief
• Alan B Ensley
• Teresa McCoy
Birdtown
• Cyndi Lambert
• Albert Rose
• Joi Owle
• Boyd Owle
• Jim Owle
Big Cove
• Carla Pheasant Neadeau
• Richard French
• Perry Shell
• Venita Wolfe
Painttown
• Sean "Michael" Stamper
• Andre Brown
• Dike Sneed
• Jeff Thompson
• Richard Delano Huskey
• Carolyn West
Yellowhill
• T.W. Saunooke
• David Wolfe
• Stephanie Saunooke French
• Tom Wahnetah
• Ernest Tiger
Snowbird/Cherokee County
• Janell Rattler
• Adam Wachacha
• Bucky Brown
Wolftown/Big Y
• Bo Crowe
• Andrew Oocumma
• Qiana Powell
• Chelsea Taylor
• Mike Parker
• Peanut Crowe
School Board Yellowhill
• Jennifer Lynn Thompson
School Board Painttown
• Regina Rosario
• Micah Swimmer
• Keyonna Hornbuckle
School Board Big Y
• Samantha Hernandez
• Tara Reed – Cooper
The Smoky Mountain News will develop a voter guide over the coming months introducing candidates for the Primary Election. To be included, contact This email address is being protected from spambots. You need JavaScript enabled to view it..