Ask Leah! The Ingles Dietitian
Sponsored: Ingredient Intelligence
Tuesday, October 06, 2020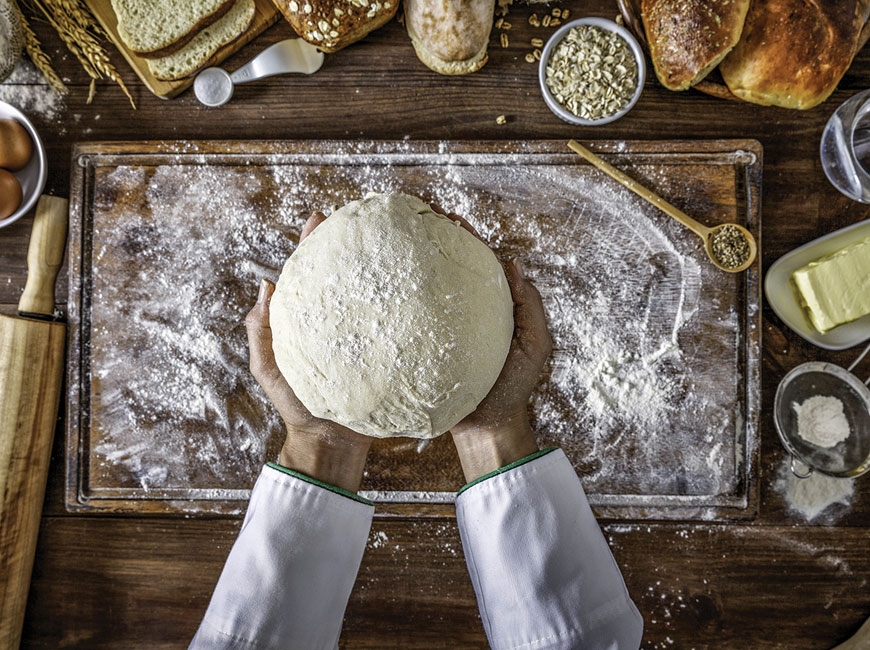 Have you ever been cooking or baking and unintentionally left out or forgotten an ingredient? Sometimes missing that one crucial ingredient can ruin a dish or a baked product. A recipe is a little like a performance in a theatre; each ingredient has a role or a purpose. Without that ingredient you may end up with a failed dish or baked item or one that disappoints in terms of quality.
Let's take a look at some basic ingredients in bread (flour, water, salt, yeast) as well as some additional ingredients that are often added, and examine their purpose in the recipe:
1. Yeast - this living organism gives bread its consistency and quality.
2. Water - or other liquids (beer, buttermilk etc.) - activate yeast and work with flour to create gluten.
3. Flour - when flour is combined with water it creates gluten (proteins) and this gives breads structure.
4. Salt - salt controls the activity of the yeast and provides flavor.
5. Sugar - though it's not necessary to use sugar to make bread, (and the sugar can be honey, granulated white sugar, or molasses or even the naturally occurring sugar/starches in flour) sugar will "feed" the yeast and accelerate the process to make the dough. Sugar can also give color to the bread and help retain moisture in the bread.
6. Fat - fats like butter, lard or shortening give moisture and flavor to bread.
7. Eggs - can be used in some bread recipes to give color, flavor and moisture.
Leah McGrath, RDN, LDN
Ingles Markets Corporate Dietitian
facebook.com/LeahMcgrathDietitian
800-334-4936