Ask Leah! The Ingles Dietitian
Sponsored: Winter squash
Tuesday, September 29, 2020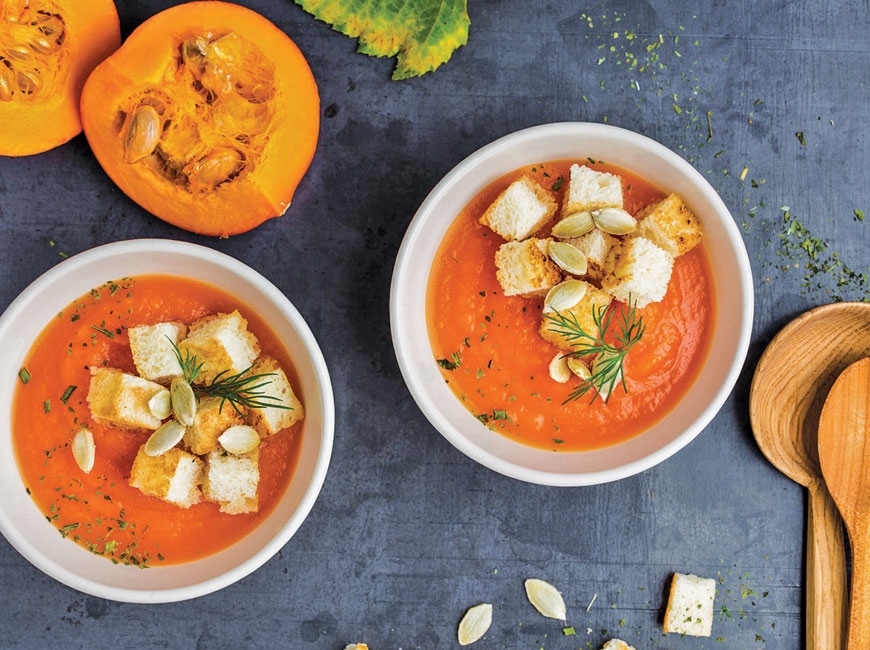 This is the season of "winter squash." Winter Squash like acorn, spaghetti squash, hubbard, kabocha, delicata, butternut and pumpkin are the hard skinned cousins to summer squash (zucchini and yellow squash). Winter squash come in a variety of colors and sizes and make a beautiful fall display — but are also nutritious and delicious to eat.
Nutriton: Winter squash are typically higher in beta carotene (vitamin A) and fiber than summer squash.
Storage: Thanks to their hard skin, winter squash keep longer and do not need to be refrigerated.
Tip: To store for a longer period of time keep in a cool place like your pantry rather than on your countertop.
Preparation: Because their skins are hard, winter squash often harder to cut.
Tip: To make cutting and portioning easier, piece the skin of the winter squash with a fork or knife and microwave for 4-5 minutes before attempting to cut. You can often also find pre-cut winter squash in your Ingles Produce section and in some cases as a frozen item.
Recipes: An easy way to cook many of the winter squash varieties is to remove seeds, drizzle with canola or olive oil and seasoning and then roast in a hot over (425 degrees) until fork tender ( you can easily pierce with a fork).

Winter squash can also be stuffed or added to soups or stews.
Check out recipes for winter squash on the Ingles website (ingles-markets.com) or by picking up a copy of the Ingles Table magazine in our deli department
Leah McGrath, RDN, LDN
Ingles Markets Corporate Dietitian
facebook.com/LeahMcgrathDietitian
800-334-4936