Ask Leah! The Ingles Dietitian
Sponsored: More muscadines
Tuesday, September 08, 2020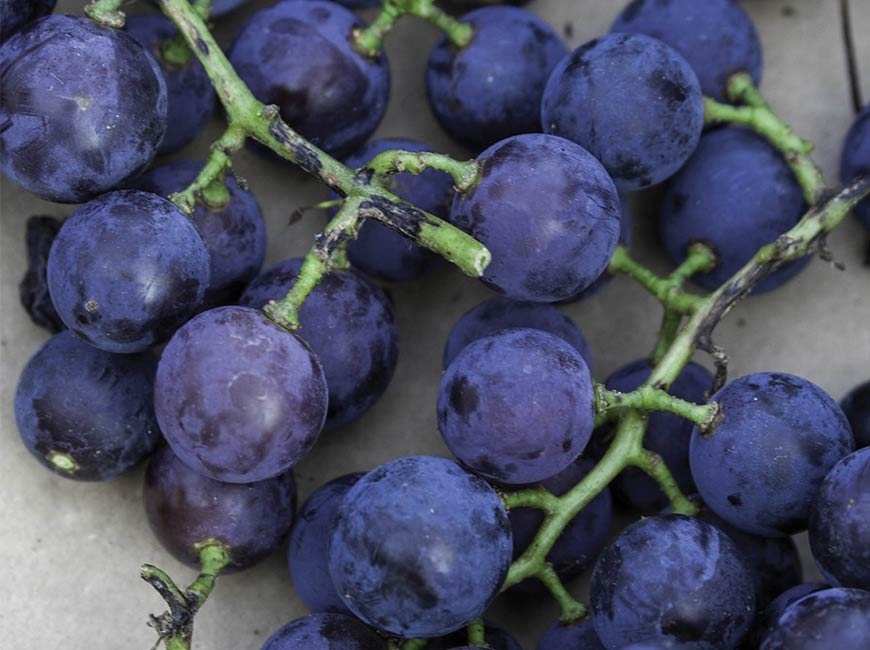 Recently I was able to participate in a Zoom webinar by the NC Muscadine Growers Association to learn more about muscadine grapes, how and where they are grown in North Carolina, some of the different varieties and I even got to sample some different types of muscadine grapes.
If you aren't from the South you may not be familiar with muscadine grapes. These grapes are known as "slip skin" grapes because when you bite into them the thick skin of the grape slips off.
Usually this time of year you can purchase quart containers of muscadine grapes in the Produce section of your Ingles store.
Here are some other interesting muscadine facts:
• Muscadines are known as America's first grape and were the first cultivated wine grape in the US.
• Two varieties of muscadines, the dark(purple) and light (bronze), grow in the wild.
• A French explorer, Verrazano, discovered muscadine grapes growing in the Cape Fear River valley in 1524.
• Just like any fruit, depending on how they are bred and how ripe they are when picked, muscadines can vary in flavor and sweetness.
• Muscadine vines are very hardy and few insects bother them so they typically do not require the use of pesticides (insecticides) - but deer and racoon love to eat them!
For more information about muscadine grapes including recipe ideas see: www.ncmuscadinegrape.org
Leah McGrath, RDN, LDN
Ingles Markets Corporate Dietitian
facebook.com/LeahMcgrathDietitian
800-334-4936