Ask Leah! The Ingles Dietitian
Sponsored: Sugar-free not all it's cracked up to be?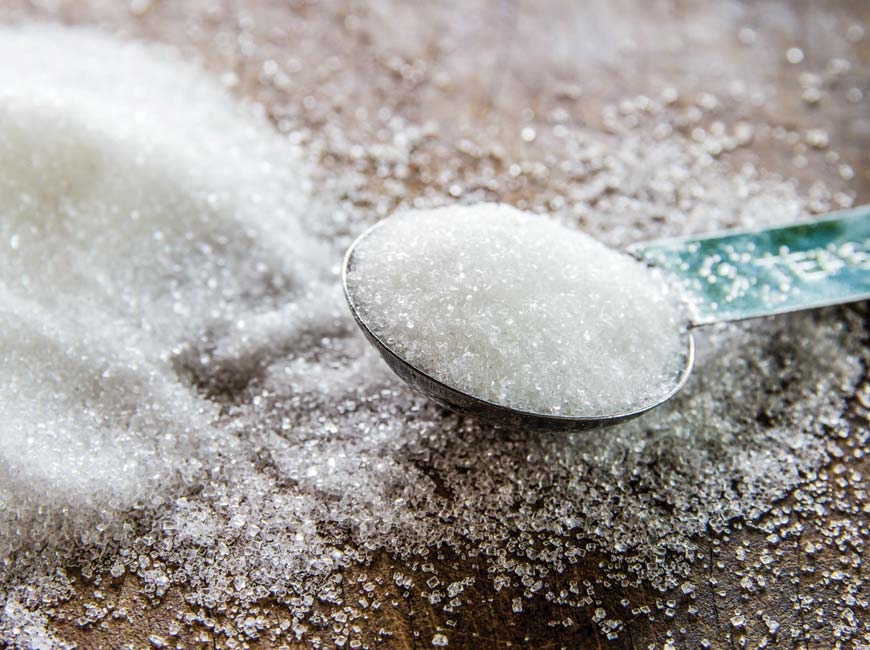 Foods and drinks that are high in added sugar often lead to consumption of excess calories and dental caries so it would seem like "no sugar added" or "sugar-free" products would be a better choice, right?
Many products marketed as "no sugar-added" or "sugar-free" get their sweetness from a chemical compound known as polyols or sugar alcohols. Sugar alcohols can be found naturally in some foods like stone fruits (peaches, plums) as well as vegetables (cauliflower) and mushrooms. Polyols can also be made chemically,we can recognize them on an ingredient list with their -ol ending: mannitol, sorbitol, xylitol, erythritol. Sugar alcohols appear under "carbohydrates" on the Nutrition Facts panel but aren't a sugar or an alcohol but a "low digestible carbohydrate", which means your body doesn't recognize them as a sugar. Polyols don't have the same caloric impact of sugar; sugar (a carbohydrate) has 4 calories/gram and polyols can have just 0-3 calories/gram.
The bad news is that these polyols can play havoc with your digestive system. For many people, and especially you have irritable bowel syndrome (IBS), polyols can cause a variety of issues - what we often call "GI distress".
What's the bottom line?: Sugar-free and no-sugar added may affect your digestive system. Be sure and read the ingredients and check the nutrition facts label.
Sources:
https://polyols.org/polyols-benefits/
https://www.ibsdiets.org/fodmap-diet/what-are-fodmaps/
Leah McGrath, RDN, LDN
Ingles Markets Corporate Dietitian
facebook.com/LeahMcgrathDietitian
800-334-4936