Ask Leah! The Ingles Dietitian
Sponsored: Key cupboard ingredients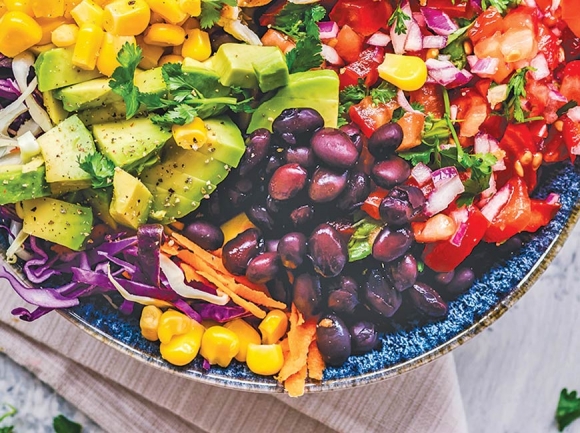 It's a good idea to have pantry or cupboard staples that are versatile and can help you to get meals on the table more quickly. Canned beans are budget friendly and nutritious.
Did you know that beans count as a vegetable? Beans are also an economical source of protein and fiber. If you're concerned about sodium, buy the low-sodium version or put canned beans in a colander and rinse.
Bean Basics
• Garbanzo beans or chickpeas make a great addition to a salad, can be used to make hummus or seasoned or seasoned and roasted in the oven.
• Kidney beans are perfect in chili
• Pinto beans and rice are a tasty combination
• Butter beans or lima beans have a creamy texture and work well in soups and stews and with pasta
• Black beans work well atop rice with salsa and fresh cilantro or in a tortilla or mashed and spread in a quesadilla
Leah McGrath, RDN, LDN
Ingles Markets Corporate Dietitian
facebook.com/LeahMcgrathDietitian
800-334-4936