Ask Leah! The Ingles Dietitian
Sponsored: Non-dairy milk alternatives
Wednesday, August 05, 2020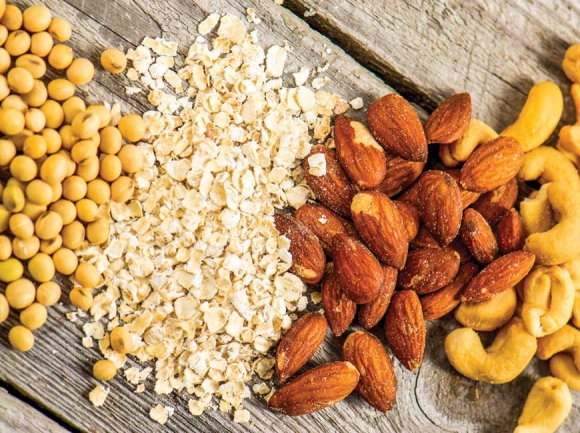 If you or your child has a milk protein allergy or a dietary restriction; you can find a number of fluid non-dairy alternatives in the Ingles refrigerated grocery section as well as on the grocery aisles (in shelf stable packaging).
From rice and soy to cashew, flax, almond and oat there is something for everyone! One thing to remember is that a dairy alternative may not be a dairy EQUIVALENT. Many non-dairy beverages (plant-based) do not have an equivalent amount of protein or calcium unless it is added, so make sure you check the nutrition facts panel.
For children, the only non-dairy alternative beverage recommended by the American Academy of Pediatrics is soy.
A consensus statement from the AAP, the Academy of Nutrition and Dietetics, American Heart Association and the American Academy of Pediatric Dentistry from September of 2019 regarding beverages for children 5 or younger:
"Few plant milks (other than fortified soy) are nutritionally equivalent to cow's milk and are not recommended for exclusive consumption in place of dairy or soy milk, unless medically indicated."
Bottom Line: Compare the nutrition facts panel and the price!
Leah McGrath, RDN, LDN
Ingles Markets Corporate Dietitian
facebook.com/LeahMcgrathDietitian
800-334-4936