Archived News
Macon GOP precinct chair threatens to censure four Republican commissioners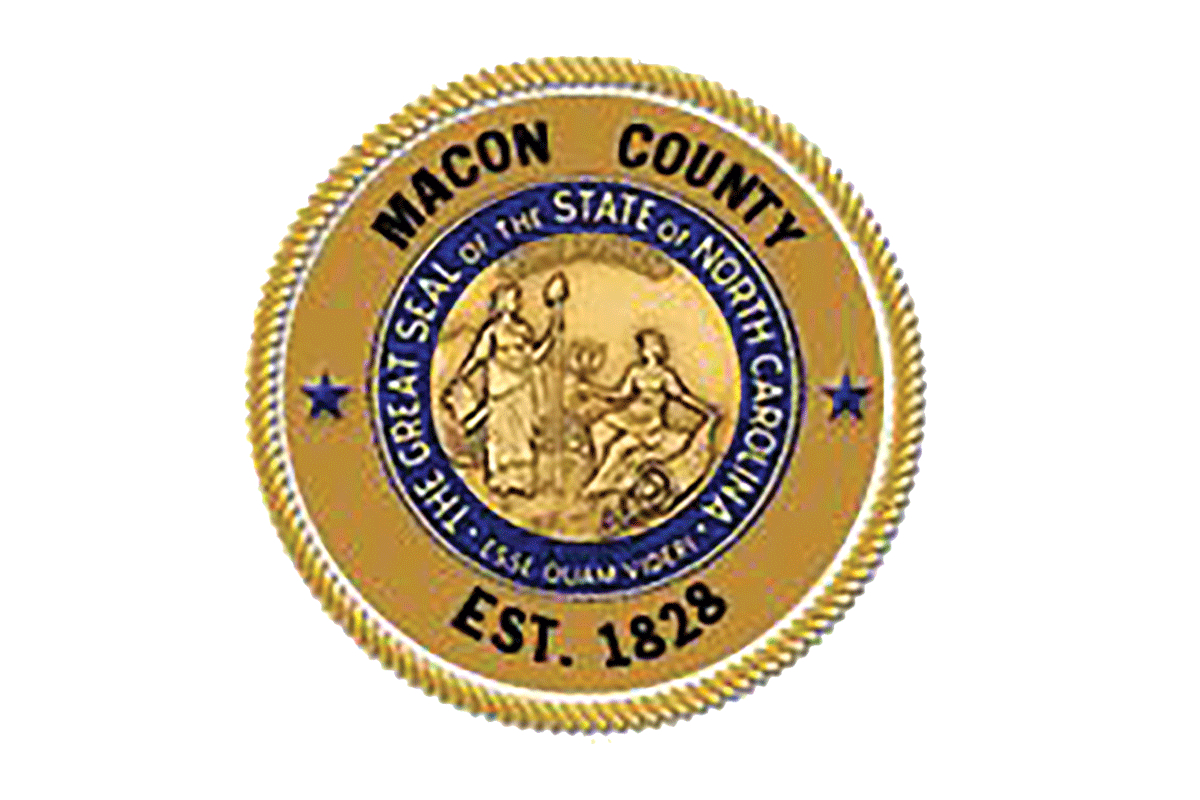 The Macon County GOP is poised to take action against one of its precinct chairs, Rob Tolp, after he sent emails threatening to censure four of the five Republican members of the county's board of commissioners.
This latest round of infighting comes on the heels of recent party squabbling that seems to have been subsiding.
The emails at issue expressed Tolp's frustration regarding the board's June 19 passage of the county's 2023-24 fiscal year budget. The budget passed 4-1 with Commissioner John Shearl acting as the lone dissenter. Tolp's issue with the budget was a perceived tax increase; however, while the budget amount was about 9% higher than last year's, the revenue-neutral tax rate was actually lowered significantly from last year.
The Smoky Mountain News obtained copies of the emails sent to two of the commissioners, and the language is the same in both other than the names. Those emails note that Tolp and "many Republicans" who supported those commissioners during their campaigns are "angry and feel betrayed." No elaboration is provided as to who the other aggrieved Republicans are. Tolp added that the budget, which lowered the tax rate from last year's 40 cents to 27 cents per $100 of property valuation — the lowest of the state's 100 counties — was not fiscally responsible and didn't promote limited government.
"Those are two of the main pillars of Conservativism which you violated with your vote," the emails read. "The people who placed you in office with their vote and their money did NOT send you there to do that … you betrayed them, like Judas Iscariot betrayed Jesus."
The email goes on to threaten censure and potential expulsion from the party for commissioners Danny Antoine, Gary Shields, Paul Higdon and Josh Young.
"Once again, a Republican turned into a Progressive liberal on fiscal matters when they were elected to office," the emails read. "Your actions are disgusting and you owe everyone who voted for you and donated to your campaign a huge apology for your betrayal … Every Republican on the Board of Commissioners other than John Shearl is a disgrace to the Party and the voters who placed them there. Congratulations."
Notably, at least one commissioner, Josh Young, didn't receive any donations.
The turmoil surrounding the budget has been palpable throughout the process. It was first presented to the board in May. At $64.5 million, the first draft of the budget represented an increase of 9.3% — or $5.5 million — over the previous year but didn't pull any money from the fund balance, which sits at a healthy 68% of annual operating expense. For reference, neighboring Swain County's fund balance is about 16% of its annual operating expense.
An SMN story published after the budget was passed notes that one of the ways the commissioners looked to lower the overall budget was to reduce pay increases for county employees. The proposed budget included a one-step advancement in the pay scale for all employees and a 3% cost-of-living adjustment. The Southwestern Commission published a study that indicated the average COLA and merit increases for counties and municipalities in the western region of the state to be 3% and 1.8% respectively.
"The 3% COLA, one step, averaging 4.5%, me personally, that's too much," said Higdon. "I'm good with 2%."
During the June 19 budget workshop, Commissioners Danny Antoine, Josh Young and Gary Shields expressed their support for county employees and keeping the raises in the budget. While Shearl agreed with Higdon on reducing pay increases, Young argued for keeping the increases because of how inflation is affecting families. County Manager Derek Roland said he believed those raises were "probably the most critical piece of the budget."
"I realize that no matter how much we talk about capital improvement, no matter how much we talk about anything, none of that's possible without being able to continue recruiting and retaining highly qualified employees," Roland said.
Shearl ultimately made the motion to pass a budget he was proposing that would have dropped the tax rate to about 26 cents. Higdon voted in favor of that budget, but the other three commissioners didn't, and the motion failed. Although Shearl continued to push for the lowered tax rate, Roland cautioned against it.
"I can't in good faith say to go below the number that myself, the financial advisor and our finance officer — at 27 cents, revenue neutral, the lowest tax rate in the state — that we based our capital expenditures on," Roland said.
The final budget with the 27-cent tax rate was passed after a motion from Young. Shearl voted against that budget while the other four commissioners voted in favor. Such was the impetus for Tolp's email.
It wasn't the first time Tolp has shook up the party in recent months.
In an email to fellow Republicans regarding the indictment of former President Trump in New York, Rob Tolp, who only moved to the area from Florida in 2022 and now serves as the East Franklin precinct chair, made his feelings clear.
"I want to encourage each of your [sic] to send an email out today demanding a public response from Senator (Kevin) Corbin and Representative (Chuck) Edwards," that email read. "Weak Republicans who are afraid to get involved with important issues are why we have a Biden administration able to do what it has done for nearly the past 2.5 years."
Edwards defeated incumbent Madison Cawthorn in the NC-11 primary and now holds that seat while Corbin is highly regarded in Raleigh and serves as the chair of both the Health Care and Appropriations on Health and Human Services Senate committees. He also has high ratings from conservative think tanks such as the American Conservative Union and NC Free.
SMN obtained Young's and Shields' responses to Tolp's email. Young was blunt about his feelings regarding Tolp.
"Looks like I am not getting your vote next time," Young's email reads. "Nor would I like it."
In an interview with SMN, Young said he didn't even know Tolp, who only secured his seat as precinct chair with the help of longtime Macon County Republican John VanHook — the same man who held a clandestine meeting at his law office where plans were discussed to usurp the party's planned leadership at the March convention. That plan was ultimately successful.
Young stands by the decision to pass a budget that gave raises to county employees.
"The county government is one of the largest businesses in the county, period, and it deserves to be run like a business," he said. "I believe in capital investments and our taking care of our most valuable asset, which is our employees."
"I feel like I put a lot of time into this budget in speaking with department heads," he added. "And we had conversations that were about processes and procedures that have taken me years to accumulate the background info for."
Shields also responded directly to Tolp in an email. Compromise has been a hallmark of Shields tenure as commissioner, even with Democrats who were on the board up until last year. A moderate Republican who describes himself as politically "purple," Shields said in the email that he believes "mutual respect" is paramount when conducting county business.
In an interview with SMN, Shields said Tolp's email didn't upset him much — other than the part that compared him to Judas — but that he worries that such an incendiary email can create division on the board, and that can make it tougher to get things done.
"It disrupts the rhythm you're supposed to have when you're in a negotiation," he said.
Shearl said that while he disagreed with the budget and voted against it, he has "no hard feelings" toward the other four commissioners. Shearl even shook Young's hand directly after the motion to pass the budget with the 27-cent tax rate and raises for county employees succeeded.
"I think once this settles down it'll go away and we'll move on again," he said.
Commissioners Antoine and Higdon could not be reached for comment.
While it seems unlikely that Tolp will be successful in his quest to use his own position as precinct chair to censure four sitting commissioners, he has now found himself in hot water with his own party. In a brief interview with SMN, Macon GOP chair Jimmy Goodman made his feelings clear.
"Macon GOP does not support this letter in any way and will be taking further actions," he said.
It's unclear what those actions will be or when they will be taken. Tolp did not respond to multiple requests for comment.