Archived News
GREAT Grant approved for Jackson
Wednesday, April 26, 2023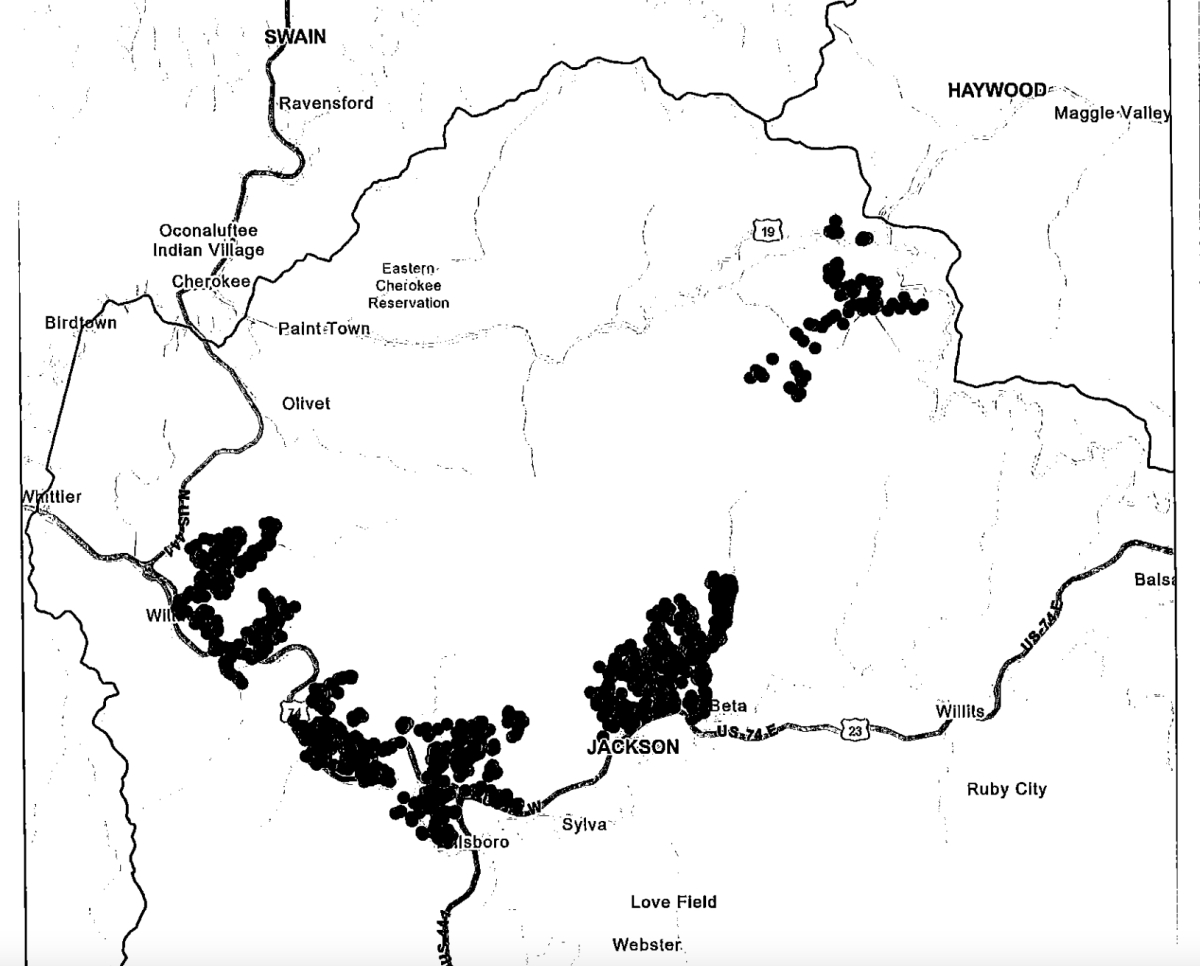 Last week, the Jackson County Commissioners approved a GREAT Grant agreement that will fund a project to connect more than 1,000 homes with broadband internet access.
"There is a definite and negative impact to lack of broadband in our community," said Jackson County Director of Economic Development Tiffany Henry during a presentation on GREAT Grants last year.
GREAT Grants are state-funded grants available through the North Carolina Department of Information Technology. The grants are awarded to private providers of broadband services to facilitate broadband access across the state.
While broadband has been an issue in rural areas of the state like Western North Carolina since the inception of the internet, the Coronavirus Pandemic exposed the lack of connectivity as residents were required to work and attend school from home.
The grantee for deployment in Jackson County is Charter Communications, also known as Spectrum. The company is receiving a $3.8 million grant that requires about a 7% match from both Jackson County and the grantee — or about $675,000. Jackson County will contribute $300,000 of the matching funds and Spectrum will provide the remaining $375,000. The total amount going toward the project to increase broadband access in the county is about $4.5 million.
"The county is using ARPA revenue replacement funds for this match. The $300,000 is intended to assist matching funding for a minimum total project cost of $4,497,486," said County Manager Don Adams.
The project will provide additional connections for 1,118 homes that do not currently have broadband connection, as well as 38 businesses for a total of 1,156 new connections. The company has two years to complete the scope of work.
"We're the last dollar," said Adams. "In order for Spectrum to receive their last payments, they have to have the scope of services done."

The project targets areas with internet speeds lower than 25 megabit download and 3 megabit upload. Single grant awards cannot exceed $4 million, and awards for projects in any one county cannot exceed $8 million.
The scope of the project will be concentrated in the northern end of the county. Planned connections include properties in Qualla, Wilmot, Dillsboro and Sylva, as well as the area northwest of Balsam.
Last year, at the request of Henry and county staff, the Jackson County commission allocated up to $600,000 of its $8.5 million ARPA funds as matching for GREAT Grants.
Leave a comment
1

comment
I did not see Webster on the map

Friday, 04/28/2023