Archived News
Autopsy rules Lambert Wilson death a homicide
Wednesday, April 12, 2023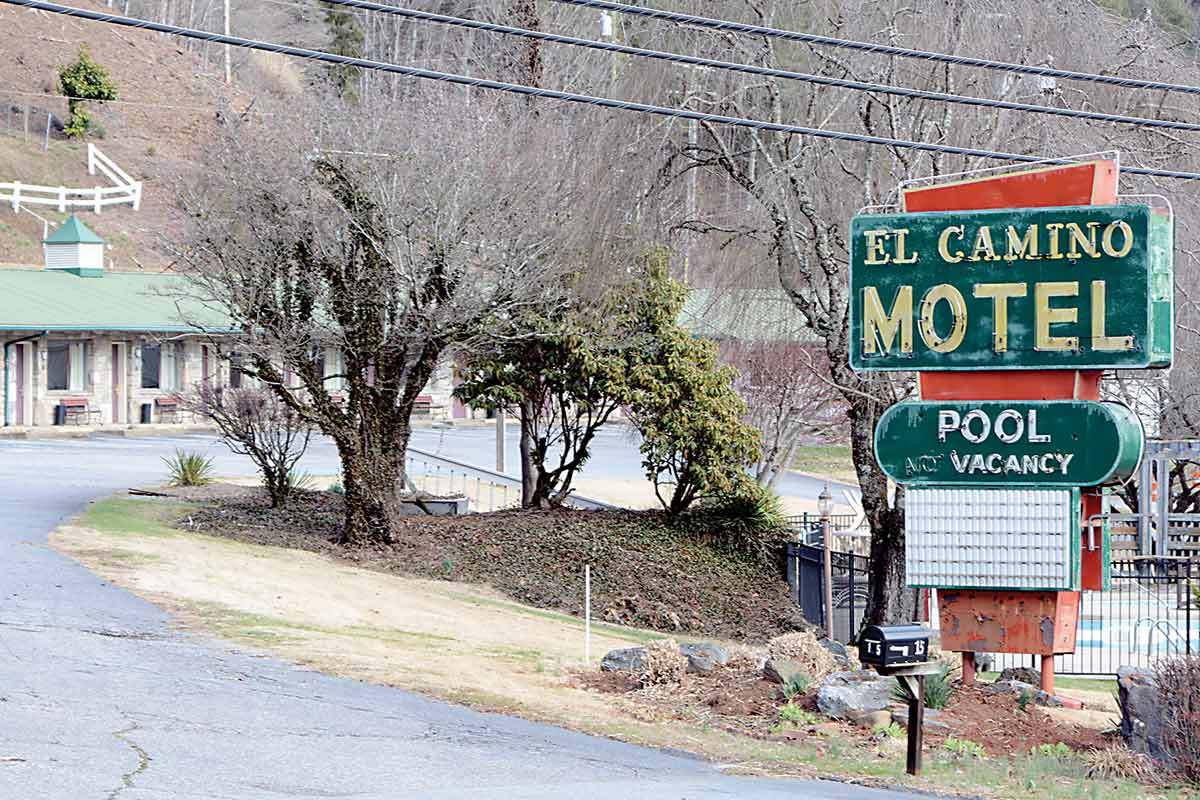 Lambert Wilson died Oct. 20, 2022, at El Camino Motel in Cherokee. Holly Kays photo
A An autopsy report released by the N.C. Office of the Chief Medical Examiner has ruled the death of beloved Swain County educator Lambert Wilson a homicide caused by gunshot wounds to the neck, arms, chest and abdomen. It also reports a significant concentration of alcohol in his aortic blood.

Wilson, 68, was a Swain County native who spent his career as a teacher and principal in Swain County schools. In retirement, he served on the Swain County Board of Education and Southwestern Community College Board of Trustees. His death on Oct. 20, 2022, sent shock waves through the community and left unanswered questions hanging in the air.
Wilson was shot shortly before 10 p.m. while working at his El Camino Motel in Cherokee, but the Cherokee Indian Police Department never confirmed anything other than that an "incident" had occurred at the motel that night, refusing to say whether anyone had been shot or killed, or whether a potentially dangerous suspect was still at large. Reporting on Lambert's death was based instead on other sources, such as a statement from the Swain County Board of Education and a copy of Wilson's death certificate.
For months, the 911 call placed prior to Wilson's death was protected from release by court order. When the four-minute call was made public Jan. 23, the contents indicated that Wilson's death resulted from an altercation with a motel customer who feared for their life. The caller, whose voice is disguised on the redacted version of the recording, said that the motel owner had just attacked a person in their party. The caller then says that the motel owner has a gun and is pointing it at him or her. Four blasts follow that statement, consistent with the four gunshot wounds recorded in the autopsy.

The autopsy reports an alcohol concentration of 0.17 g/dL in Wilson's aortic blood, more than double the legal driving limit in North Carolina. However, blood alcohol content measured during an autopsy may not match a person's level of intoxication while alive , because after death the body produces an alcohol that is chemically identical to that ingested from alcoholic beverages. Wilson's autopsy indicates he had ingested some alcohol prior to the altercation that claimed his life, noting that his stomach contents smelled of alcohol. A urine drug screen came back negative.
While both the autopsy and the death certificate record Wilson's death as a homicide, this does not mean it will be treated as a murder. In legal terms, "homicide" means only that one human being caused the death of another. The definition includes murder and manslaughter, but also killings justified by self-defense or insanity. Thus far, no charges have been filed in relation to Wilson's death.
Leave a comment
5

comments
If Lambert pulled a gun then maybe it washed that feared for his life.

Saturday, 05/13/2023

My family and I are still heartbroken over the death of this wonderful man. We knew him well. He was the most generous, unselfish giving person I have ever known.

Tuesday, 04/25/2023

I don't understand why we need to know his blood alcohol level. That tells us nothing except that he had a drink and his body made more alcohol because that's what bodies do. Now people will be thinking whatever happened was Lambert's fault. What's the secret?

Thursday, 04/13/2023

I don't understand why we need to know his blood alcohol level. That tells us nothing except that he had a drink and his body made more alcohol because that's what bodies do. Now people will be thinking whatever happened was Lambert's fault. What's the secret?

Thursday, 04/13/2023

There is still some hidden agenda surrounding this entire incident. No agency or individual will give much information. What information there is has come from the persistence of the news media in tracking down public records related to the matter. What is up? What is being hidden? The public has a right to know what actually happened to this much-beloved man. Apparently those who do know are not going to talk.

Thursday, 04/13/2023