Archived News
WNC mourns Lambert Wilson
Thursday, October 27, 2022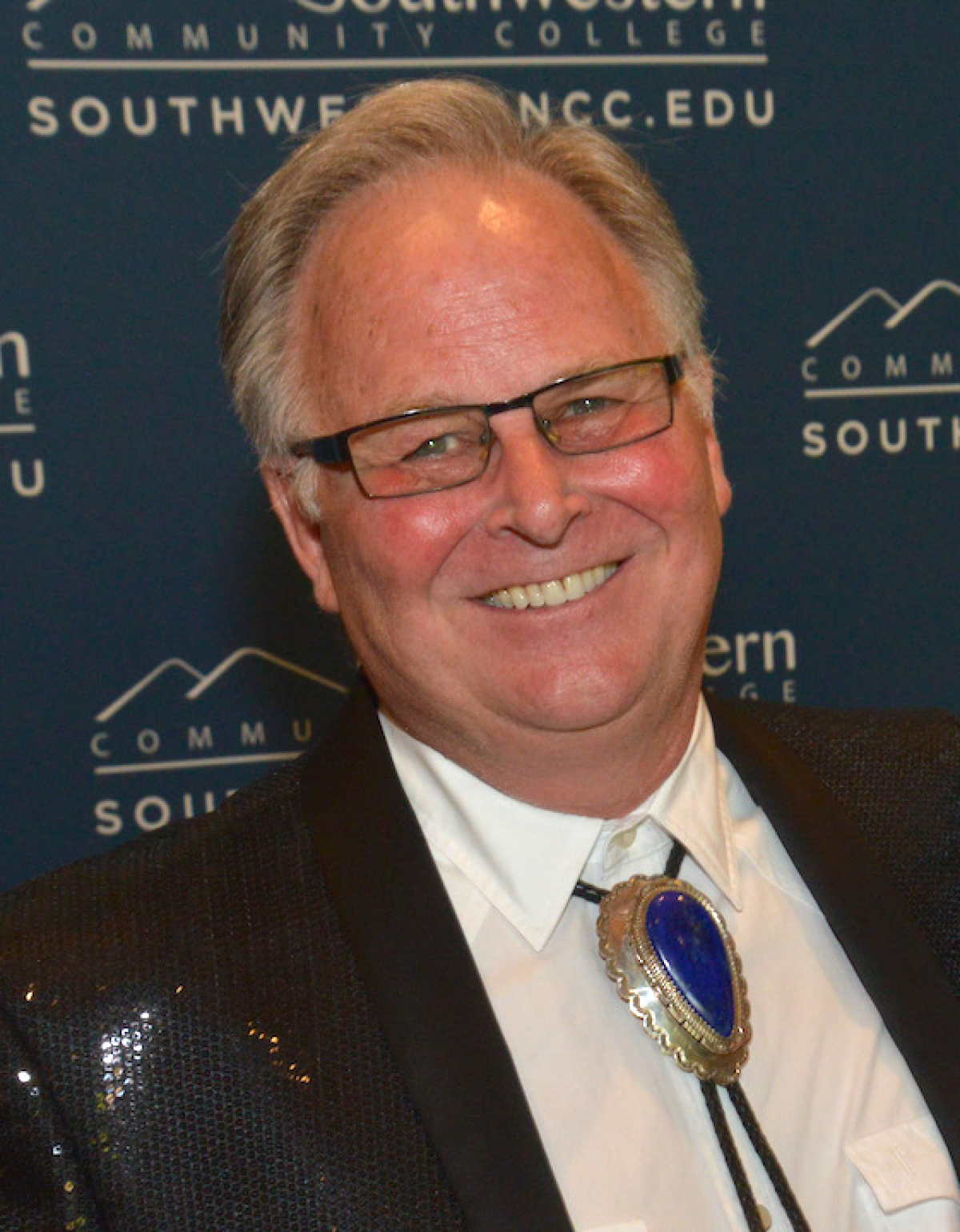 Lambert Wilson
The Oct. 20 death of Lambert Wilson — a beloved educator, business owner and supporter of Native American art — sent shock waves through communities across Western North Carolina. However, few details are available regarding the circumstances of what his friends and colleagues say was a tragic and unexpected passing.
"Our hearts are broken," reads an Oct. 21 Facebook post from Swain County Schools, the first official statement on Wilson's death. "We have lost a colleague, mentor and dear friend. Our thoughts and prayers are with his family at this time."
In the same post, Swain County Schools states that Wilson was shot and killed the previous day at his motel in Cherokee. The business, El Camino Motel, was the site of an Oct. 20 "incident" under investigation by the Cherokee Indian Police Department and the N.C. State Bureau of Investigations, according to a Facebook post from CIPD. However, the CIPD has so far refused to release any information about the incident or its victims. No charges have yet been filed related to the incident in either the Cherokee Tribal Court or the U.S. District Court in Asheville, according to spokespeople for those courts.
Wilson, 68, was a native of Swain County who spent his life as "an advocate for 'his' children of Swain and Jackson counties," his obituary says. He graduated from Western Carolina University three times — in 1975 with a bachelor's in middle grade education, in 1977 with a master's in middle grade education and in 1980 with a specialist degree in school administration.
Wilson started working as a teacher at Almond School in 1975 and became principal of Whittier School in 1980, continuing in that role until the school closed in 1991. Later that year, he opened the newly constructed East Elementary School and served as its principal until his retirement in August 2006.
"Lambert was gentlemen and a gentle man," his obituary reads. "He never gave up on anyone. He fed the hungry and housed the homeless. He would have given anyone the shirt off of his back, and he did."
Wilson's commitment to education continued beyond his retirement. He served on the Swain County Board of Education from December 2008 through November 2020, and at the time of his death he was chairman of the Southwestern Community College Board of Trustees, a body to which he had belonged for 13 years.
"Mr. Wilson poured so much of his time, his resources and his heart into supporting our students, our college and our community," said SCC President Dr. Don Tomas. "Students were at the heart of every decision he made as a member of our Board of Trustees. He was a true, genuine friend to all of us at Southwestern. Our hearts are heavy; we've lost a great man."
In addition to serving as a trustee, Wilson was instrumental in growing the SCC Foundation's annual fundraising gala, which raised more than $600,000 during the seven years Wilson co-chaired the planning committee. The money went toward Wilson's oft-stated goal of "providing scholarship funding to every single deserving student who needs a hand-up." He also helped the Foundation work with multiple donors to set up endowed scholarship funds.
In addition to his leadership efforts, Wilson quietly helped students any way he could.
Heber Najera, a second-year student in Southwestern's Physical Therapist Assistant program, recalls how Wilson helped him succeed at college despite the 80-mile drive to campus from his home in Polk County. Several nights each week, Wilson provided Najera a free room at his hotel in Cherokee to help lower his travel expenses.
"Mr. Wilson was one of the nicest and most generous men I've ever met, and I could never thank him enough for the kindness he showed me," Najera said. "He put others before himself. I saw him help out so many people who were homeless or struggling and needed a place to stay. At Southwestern, he wanted to help every single student who needed assistance. It was more than words; it was a way of life for him."
In October 2021, Lambert fulfilled his dream of owning a Native American art gallery when he opened the Queen House Gallery in Cherokee, hoping to encourage young Native American artists and feature renowned artists. Well respected throughout the Native American art community nationwide, Wilson judged several national art competitions. He was a board member at the Museum of the Cherokee Indian.
"Lambert was a devoted supporter of Cherokee artists throughout his life," reads a statement from the museum. "From his establishment of the Queen House Gallery to his valued time and contributions to the MCI board, his expertise, knowledge, passion and warmth will be dearly missed."
Leave a comment
2

comments
There are no words that can convey the loss of such an incredible man. A man whose passion for Native American art was only exceeded by his love for his family, friends, and community. Lambert celebrated life and generously shared his blessings with anyone in need. His contributions to the community, education, Native American Art preservation and artists will be enjoyed for countless generations. Anyone lucky enough to have met him, laughed with him, or somehow was impacted by his kindness and generosity will most certainly forever cherish those memories and never forget his smile. He will be dearly missed.

Saturday, 10/29/2022

Jenny: Our thoughts and prayers are with you and his family. Donna Bartlett

Friday, 10/28/2022