Archived News
Saunooke turns down TGC nomination
Wednesday, February 01, 2023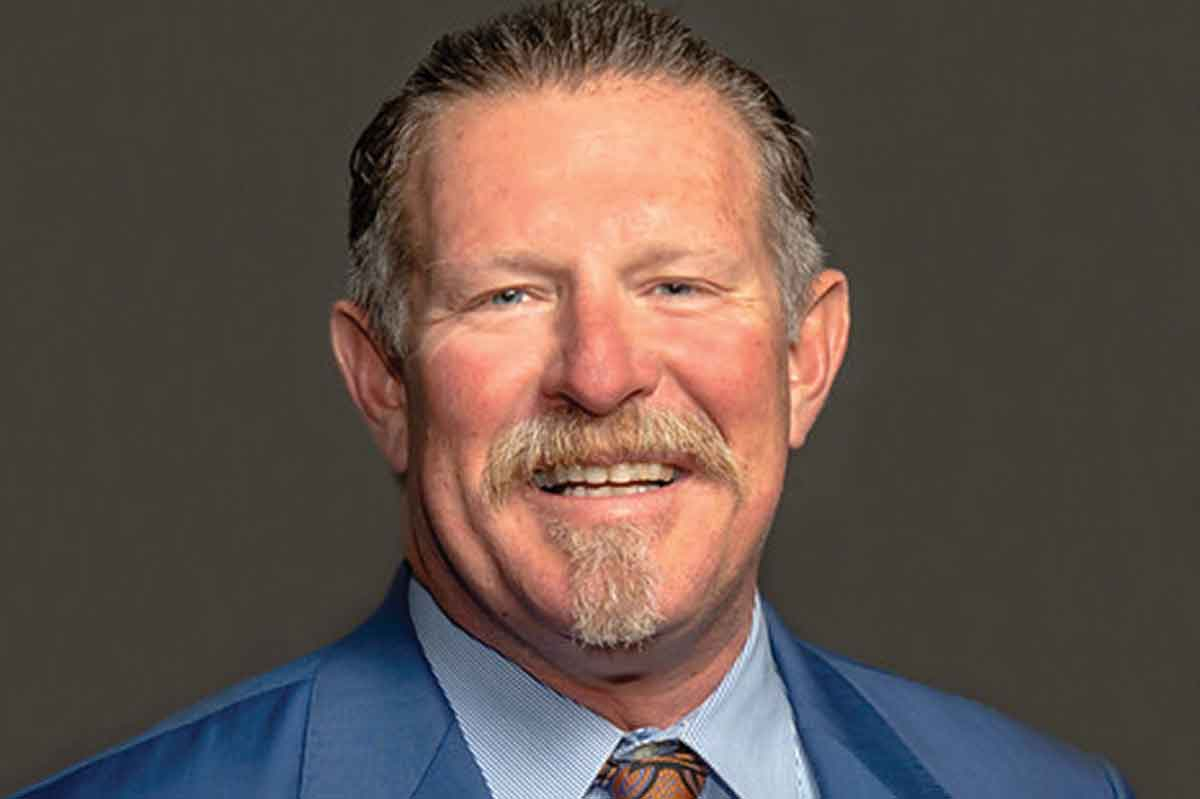 Rob Saunooke is challenging Principal Chief Richard Sneed's bid for re-election in September. Donated photo
In January, Principal Chief Richard Sneed made the unusual move of nominating a man who is attempting to unseat him in the September 2023 tribal election for a position on one of the tribe's most powerful commissions — but Robert Osley Saunooke has turned down the appointment.
"While I was appreciative of the appointment, and I believe that my 30 years of experience in tribal government, business and gaming would have been an asset to the Eastern Cherokee's gaming business, I felt that it would detract from my campaign for chief," Saunooke said.
Sneed had nominated Saunooke to fill a seat on the three-member Tribal Gaming Commission, which is responsible for ensuring fairness and integrity at tribal gaming facilities and protecting tribal assets and public health and safety at those facilities.
Saunooke is an attorney who has practiced law since 1992 and is admitted to practice in many courts and jurisdictions, ranging from the U.S. Supreme Court to four different Circuit Courts of Appeals to the Seminole Tribal Court to the Florida Bar, among others. He has worked with tribal governments across the country on a variety of efforts, including negotiating and financing business development in Indian Country.
"Rob's initial eagerness to pursue the appointment and his background in gaming law identified him as a strong candidate for the appointment," Sneed said, "however I understand his decision to withdraw his name for consideration to the TGC board and instead focus his efforts on his campaign for principal chief."
Saunooke would have taken the seat held by Albert Martin, whose term expired in December. Sneed does not yet have an alternative candidate to nominate, his office said.
Though election filing doesn't start until March, three men have already announced their intent to run for principal chief. Sneed, who was elected as vice chief in 2015 and sworn in as principal chief in 2017 following the impeachment and removal of former Principal Chief Patrick Lambert, will seek his second elected term. Saunooke and Wolfetown Rep. Bo Crowe, who just this week announced his resignation from Tribal Council, have also announced their candidacy. However, Crowe's ability to hold office could be compromised by the outcome of a criminal case in which he faces two felony charges and one misdemeanor. Tribal law prevents people convicted of a felony from holding office unless they successfully petition the court to reinstate that right after completing the sentence.
When Sneed announced Saunooke's nomination on Facebook the second week of January, he acknowledged the upcoming election but said Saunooke's acceptance of the position would have "no bearing" on his candidacy.
"I know our nation is stronger when we set aside personal differences and seek to do what is best for our nation," Sneed wrote in the post. "I also believe that our citizens benefit from honest and fair campaigns that offer them choices between competing visions for the future."
Saunooke decided that his efforts would be better spent offering a vision for the future as chief of the tribe rather than as a member of the TGC.
"I think that over the past 35 years I have developed relationships and connections that can help my tribe better if I am successful in my bid for chief," he said. "While gaming remains an important part of our tribal future, we continue to struggle with important issues that I would not be able to address if I was a gaming commissioner."