Archived News
Local businesses expand in Jackson
Wednesday, December 21, 2022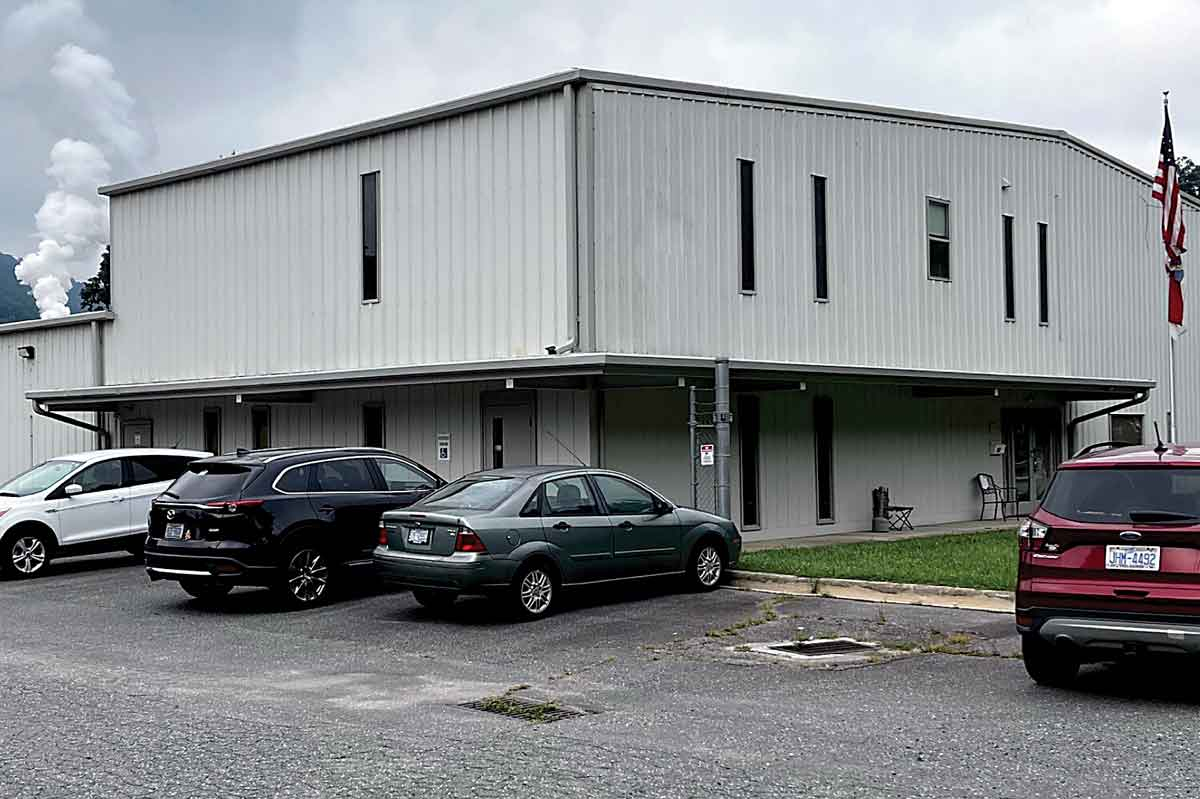 American Sewing Corporation will use a grant from the NC Department of Commerce to expand its facility by 12,000 square feet. Jackson County Economic Development photo
The expansion of two local businesses in Jackson County, American Sewing Corporation and Innovation Brewing, will lead to the creation of 52 new jobs and over $5 million of investments in the county.
"I'm excited. This is one of the things that I'm really trying to work on is to help our existing businesses make sure that they are aware of opportunities like this and helping them grow," said Economic Development Director Tiffany Henry.
American Sewing, a textile manufacturing business located in Sylva, will use the building reuse grant, available through the North Carolina Department of Commerce, to expand its facility by more than 12,000 square feet. This will allow the company to add 12 full time, permanent jobs.
"American Sewing had been looking at expanding their existing facility," said Henry. "They reached out to me to see if I had any idea of space they could utilize because they needed storage temporarily. One conversation led to another, and last week the North Carolina Department of Commerce awarded them a $60,000 grant for expansion of their facility by about 12,000 square feet."
According to Henry, American Sewing will be adding a total of 30 new employees with the expanded space, however, due to the Department of Commerce's specific wage and benefit requirements, only 12 of those positions are tied to the grant. The company currently employs 36 workers and will retain all those positions.
"I thought that was really important to make sure that you knew that," Henry told commissioners at their Dec. 13 meeting.
The new jobs will pay an average of $18 an hour plus benefits. The company is partnering with Jackson County Public Schools to try and fill those positions in the coming years. Through the building expansion, the company is investing over $2 million in Jackson County. The grant required a $3,000 match from the county.
"We're really excited about this opportunity for American Sewing and for Jackson County," said Henry. "This is the first building reuse grant that we've had in Jackson County. We worked very closely with the Economic Development Partnership of North Carolina, who administers these grants to some degree."
The second business set to expand its footprint in Jackson County is the popular Innovation Brewing. The company recently purchased the old Tuckaseegee Mills building. It is a former manufacturing building, over 100,000 square feet, on Scotts Creek Road just past the Health Department. The building previously belonged to the county and sold at the end of November.
Innovation Brewing will be moving production to this site and estimates adding 22 new jobs. This is a $3 million investment in Jackson County.
"It was county owned, so now it will be put back on the tax record," said Henry.
Innovation has been in business for over nine years and currently has three locations — the original taproom and production facility in downtown Sylva, Innovation Station in downtown Dillsboro and InnoWhee, the taproom on the campus of Western Carolina University.