Archived News
New cycle for Tourism Capital Project Fund
Wednesday, December 21, 2022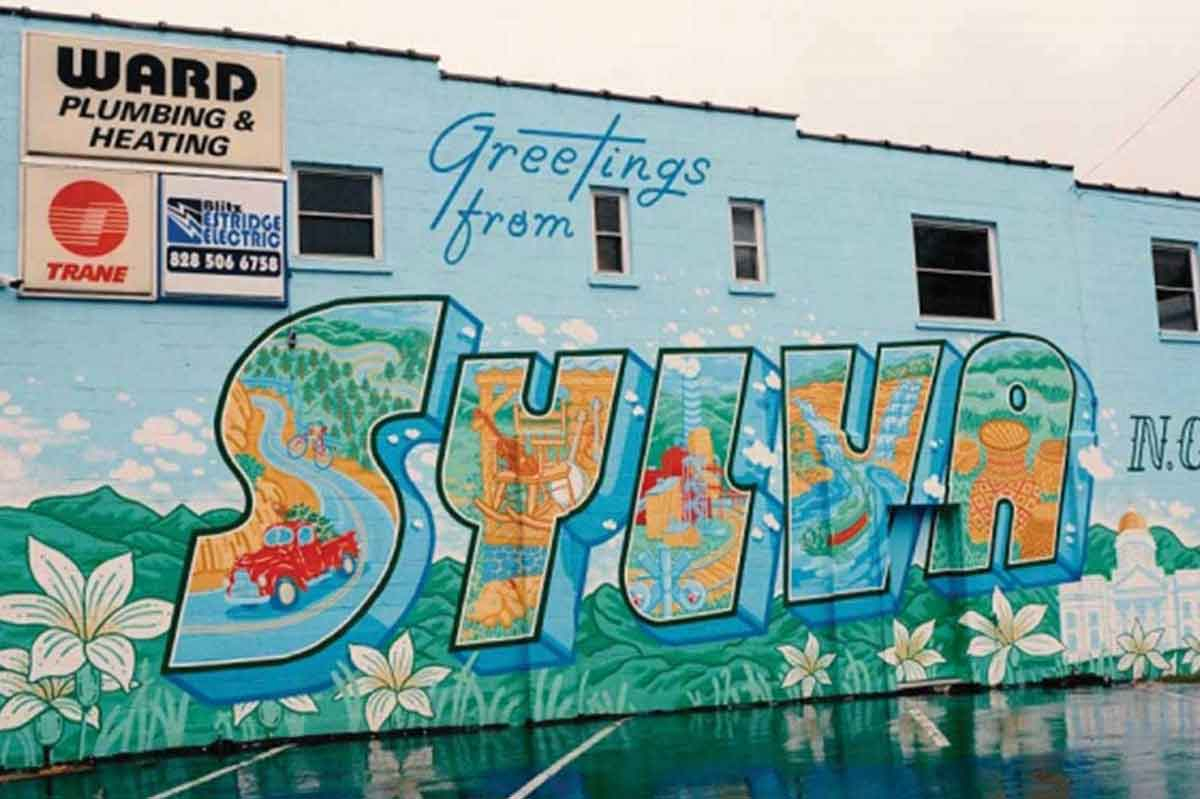 The Jackson County Tourism Development Authority will reopen a cycle for tourism capital projects at the start of the new year. Local businesses, nonprofits and governments can apply for funds for projects that will benefit visitors and residents alike.
"Although no public tax dollars are used in these projects," said JCTDA Director Nick Breedlove, "the public will still benefit significantly through these efforts that will strengthen the vibrancy of the community, generate additional room nights and enhance both the resident and visitor experience."
Under state legislation, the JCTDA may spend one third of its annual budget on brick-and-mortar capital projects like convention and conference centers, arenas and stadiums, sports facilities, performing arts venues, museums and other attractions, parks, greenways, trails, other placemaking initiatives like streetscapes and public art, wayfinding and more.
The Tourism Capital Project Fund's purpose is to "provide leveraged investment in tourism projects that will increase visitation and attendant spending and overall economic impact for Jackson County."
This allows a process through which stakeholders in the county can apply for money generated through tourism, by way of a room tax, to fund projects that improve the county for residents and tourists. By funding capital projects, tourism bureaus increase the demand for accommodations, local spending and visitor satisfaction, thereby bringing more money into a county.
According to the TDA, "the Tourism Capital Project Fund offers a level of financial support to create sustainable tourism development activities at the local level that maintain and/or create jobs, attract tourists, and enhance the visit experience."
Applications will open on Jan. 1 with $750,000 of funding available for projects that are owned and operated publicly or by nonprofits; a one-to-one match is required. Eligible projects include new construction, expansion, renovation, maintenance, rehabilitation or a replacement project for an existing facility. The project must have a total cost of at least $25,000 over the life of the project and a useful life of at least 10 years. Another eligible project is the purchase of major equipment costing $25,000 or more with a useful life of at least 10 years. A one-to-one match is required for all projects.
"The use of visitor-paid occupancy taxes on capital projects to benefit our local residents and the community is a great thing. I am strongly in favor of reinvesting dollars back into our towns and communities," said Breedlove.
The JCTDA documented a total of $2,637,438.19 in room occupancy tax collections during the 2021-22 fiscal year. That was well over the $1.99 million collected during the 2020-21 fiscal year, both of which were higher than the last pre-covid year. During the 2018-19 fiscal year the JCTDA recorded $1.19 million in room occupancy tax collections.
JCTDA began developing the application for capital projects in 2020 with research into best practices in other destinations. The application was reviewed by JCTDA's Product and Experience Development Committee, Visitor Experience Committee, Magellan Strategy Group and the county's legal and finance teams.
The JCTDA created a Tourism Capital Project Fund Committee with representatives from across tourism industries including accommodations, food and beverage, chamber of commerce, arts and culture, the community, JCTDA board chairman and a county commissioner. This committee will review applications prior to going before the full JCTDA board, who will review applications before deciding which applications to forward to the county commission for approval.
Applications will be scored according to a rubric so that applicants know what components are most important.
Last year, the JCTDA opened applications for the Tourism Capital Project Fund's first round of funding. However, when the deadline closed in August, no applications had been submitted. According to Breedlove, while there was interest in applying for the funds during that cycle, several parties said that applying in the coming year would be more feasible.
During last year's cycle of funding, there was $500,000 available to applicants. That money has rolled over into this new round of funding and with an additional $250,000 allocated, the total amount available this year is $750,000. The application deadline is June 1, 2023.
Future fiscal year allocations will depend on anticipated occupancy tax collections.
Last year the Haywood County Tourism Development Authority administered a Tourism Capital Project Fund. Nine applications were received from local municipalities and Lake Junaluska. The Haywood TDA had allocated $500,000 for the fund and awarded that money to five out of nine projects that submitted applications for the funds.
"We'd like to see this program continue to grow," Breedlove told the county commission back in February. "We will scrutinize these projects to make sure they are really good fits, not just that we use up that pot of money. So if there is money left over from this fiscal year, we will roll it into next fiscal year."