Archived News
Free lunch for Swain Elementary students
Wednesday, November 30, 2022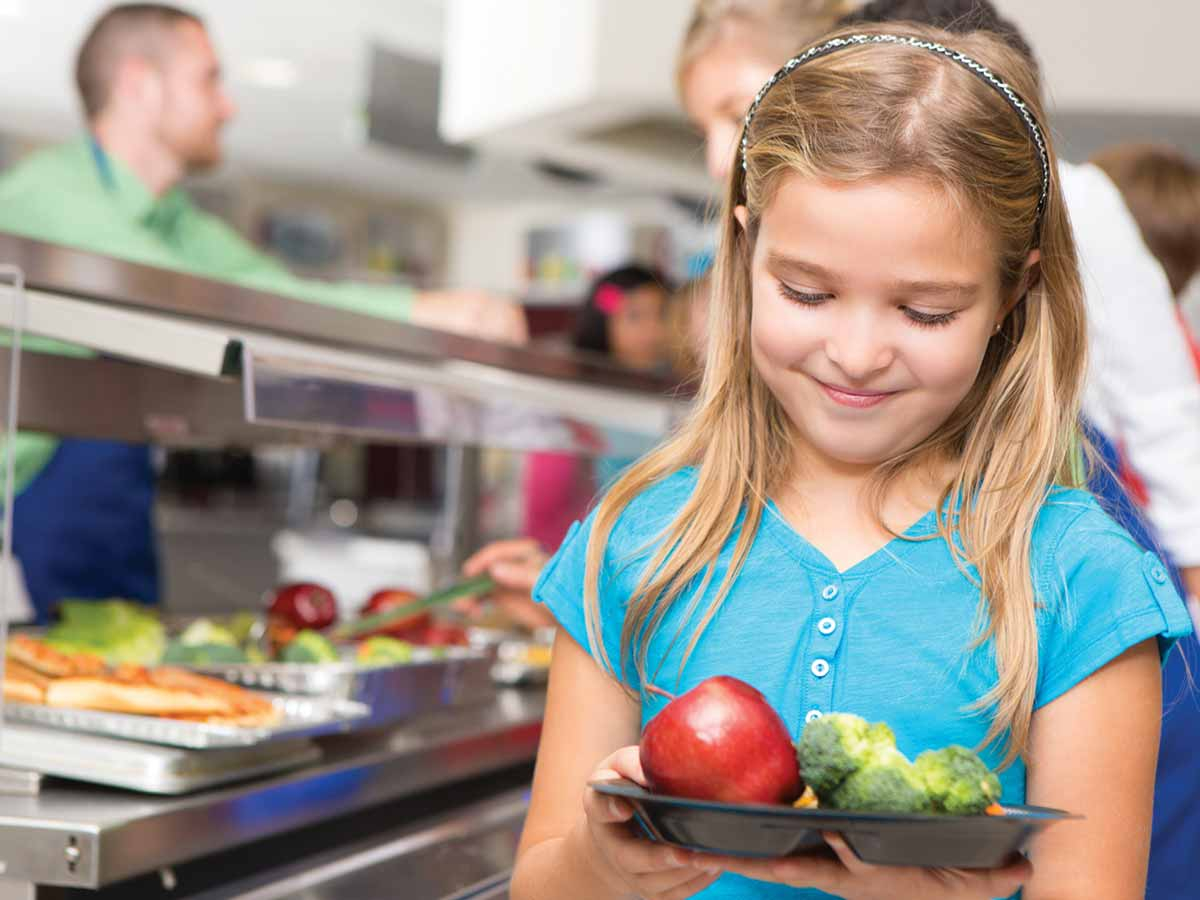 All students in Swain County elementary schools will receive free lunch this year with the help of a grant from the Dogwood Health Trust.
"This grant is wonderful for these kids," said School Food Service Director Michele Herron.
Herron and Kevin Allman wrote the very first health grant requesting money to support free lunches for elementary students in Swain County and Dogwood will fund the request for $75,000.
Dogwood Health Trust is a private foundation formed from the sale of the Mission Hospital System to HCA Healthcare. It serves 18 counties and Qualla Boundary in Western North Carolina through grant opportunities aimed at improving health and wellbeing.
According to superintendent Mark Sale, Dogwood was hesitant at first to think about funding the grant because "when one system does it another one wants to." However, the argument from the school system is that almost all students at East and West Swain Elementary already receive free or reduced breakfast and lunch. Only a few students are left out.
"Thanks to Ms. Herron and Mr. Allman for their work on that," said Sale when he presented the grant opportunity to the board of education on Nov. 14. "I only wish that we could expand that for all of our students.
Swain West Elementary qualifies for the Community Eligibility Provision, a program through the United States Department of Agriculture that allows schools with over a population of students qualifying for free or reduced lunch over 40% to provide free breakfast and lunch to all students without having to collect individual eligibility waivers. The school nutrition department is reimbursed through the USDA.
According to Herron, Swain East Elementary approximately 70% of students receive free or reduced lunch. If the nutrition department could apply for the Community Eligibility Provision now, the school would qualify for the program. However, those applications will not go out until later in the year.
Instead, the difference will be made up this year by the grant from Dogwood. This is a one-time grant and Herron is hopeful that both elementary schools will qualify for the Community Eligibility Program next year, enabling the school system to continue providing free breakfast and lunch to all elementary schoolers.
"I wish we could find something for the high school and middle school, it would be great," said Herron. "A lot of them are struggling at the moment with high balances."
According to Herron, despite all the outreach schools did at the start of this school year, many families were not aware that the free lunch available during pandemic school years was set to end this year. For this reason, there are many students who would qualify for free or reduced lunch but whose families have not completed the necessary paperwork.
This is part of a larger push to provide free or reduced breakfast and lunch to all public school students. Some candidates for local school board races made this a central piece of their campaign. Superintendent Sale made it clear where he would stand if the opportunity arose to support such a measure.
"If the opportunity comes for us to support that, we'll put together a letter, because I believe that every student needs to eat," said Sale.
Leave a comment
2

comments
I feel this is a great thing but I'm saddened this doesn't include all students in Swain County. There are many children that go hungry in the older classes because with the economy being as it is these students don't qualify for free or reduced lunches.Even though there parents wages are greater .With the cost of living being as such and the big jump in the prices of lunchs these parents struggle to send the lunch money especially when there is more than one child that needs lunch money.Just my thoughts I would like to see all schools budget to feed every child like during covid it was made to happen.

Wednesday, 11/30/2022

I feel this is a great thing but I'm saddened this doesn't include all students in Swain County. There are many children that go hungry in the older classes because with the economy being as it is these students don't qualify for free or reduced lunches.Even though there parents wages are greater .With the cost of living being as such and the big jump in the prices of lunchs these parents struggle to send the lunch money especially when there is more than one child that needs lunch money.Just my thoughts I would like to see all schools budget to feed every child like during covid it was made to happen.

Wednesday, 11/30/2022