Archived News
Sylva to fund Art Walk with municipal grant
Wednesday, November 16, 2022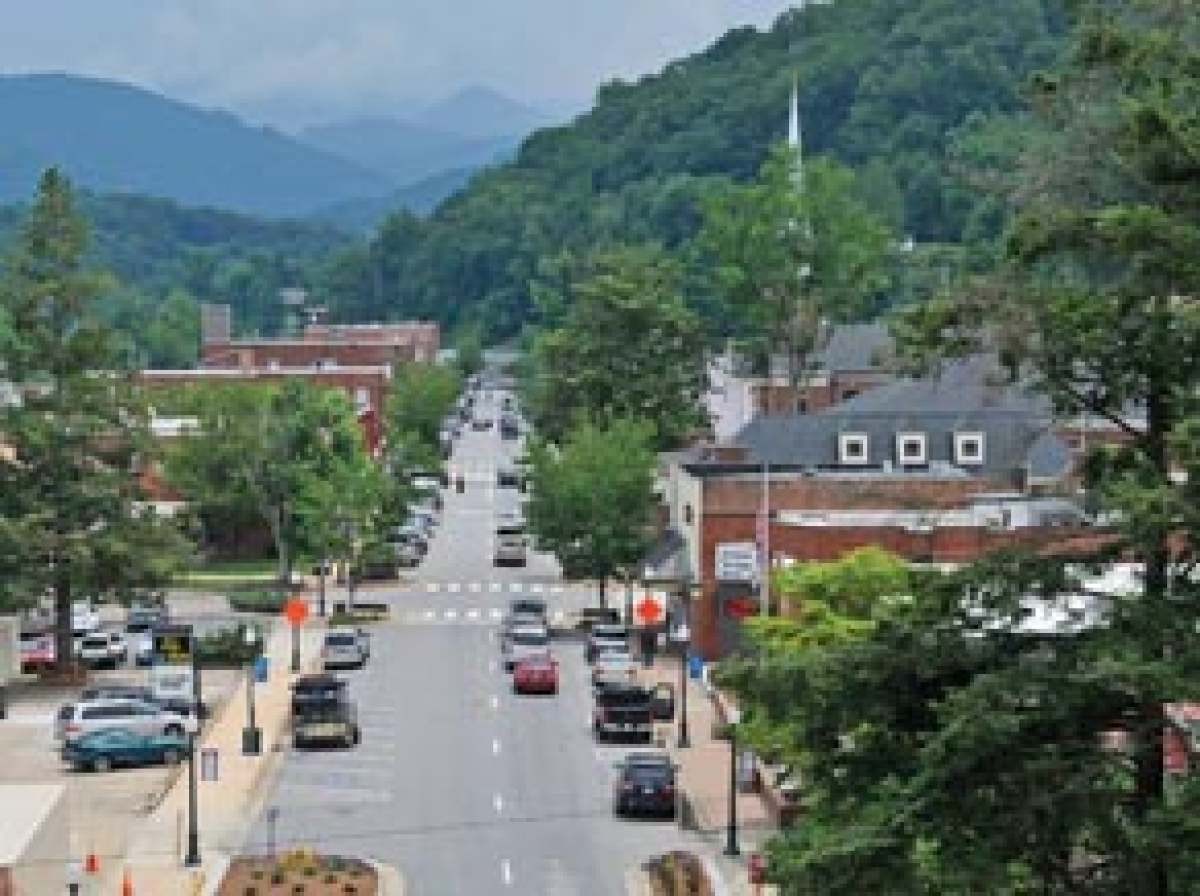 With the help of the Jackson County Municipal Grant, Sylva may soon be able to implement a Sylva Art Walk.
"We did a little research about this grant and want to apply for a Sylva Art Walk launch," said Main Street Economic Development Director Bernadette Peters.
The Art Walk, developed by Sylva Art and Design, has three main components. The first would be murals on Mill Street, from different artists. Funds would help to compensate artists for their work and supplies. The second component would be Sylva Art Walk rack cards.
"The Sylva Art and Design Committee has done an inventory of all the art projects that have gone on in Sylva and potential canvasses for future art projects," said Peters. "So our intention is to put that into a website with a QR code on a rack card so people can walk around, just like they can do with the heritage walk and see all the art and learn a little bit more about the artist and intention and that sort of thing."
The final piece of the Sylva Art Walk would be the Sylva Walks Kiosk. Residents and visitors to Sylva may have noticed tall, putty-colored kiosks around town. These were funded by the TDA and the Chamber of Commerce and house brochures and other products you can find at the visitor center.
"What we would propose is a shorter version of that, that holds four different pieces," said Peters. "One would be the existing Sylva map, the second would be the heritage walk brochure, the third would be the Sylva Art Walk rack card, and the fourth would be the future Garden Walk which will replace the old Tree Walk that we have that the garden club is working on."
The Jackson County Municipal Grant is funded by the county to assist municipalities with implementation of projects that will directly benefit not only citizens of the municipality, but all citizens of Jackson County. Sylva has submitted an application in the amount of $5,000.
Municipalities are expected to present their requests to the Jackson County Board of Commissioners on Jan. 10, however that is subject to change. The Board of Commissioners will hold an organizational meeting on Dec. 5, where they will adopt the calendar year's meeting schedule.
Sylva has used the grant opportunity for two sidewalk projects during the last two cycles.
"Sylva is becoming an art-centered hub of Jackson County having many public art murals and smaller art projects throughout the Town of Sylva," the grant application reads. "The town has considered the need to create a unified economic driver for the downtown area through public art and would like to create a Sylva Art Walk featuring murals on Mill, Art Walk rack cards, and kiosks."