Archived News
With county funding, AWAKE will complete building repairs
Wednesday, September 14, 2022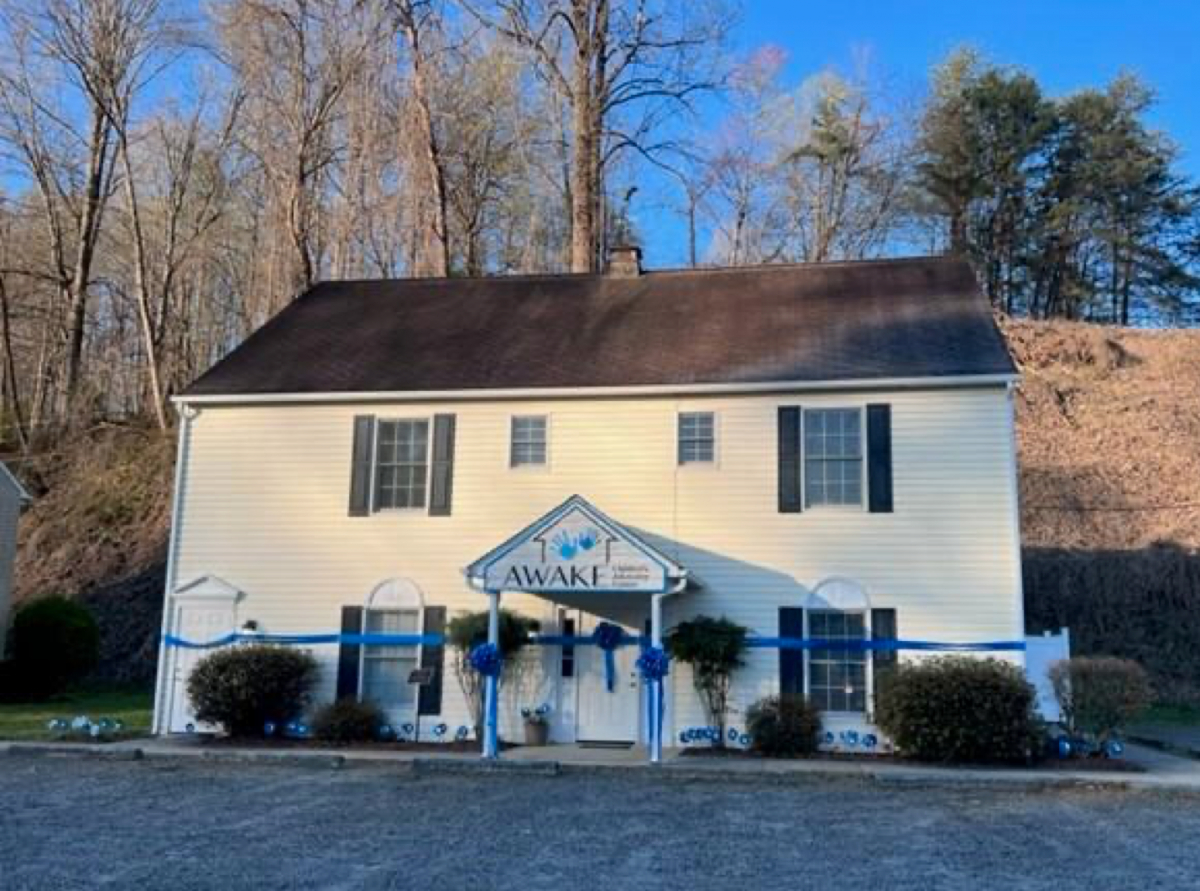 County funding will allow AWAKE Children's Advocacy Center to finish vital repairs to its current building. AWAKE photo
The Jackson County Commission allocated just over $60,000 of American Rescue Plan funds to AWAKE Children's Advocacy Center for the organization to finish renovation of its current building.
"We know the great work that you do in our community and what a great service this is for our children," said County Commission Chairman Brian McMahan. "We wish no child would have to come to you, but we know what the reality is and making sure that we have these facilities and services is very, very important."
AWAKE — Adults Working and Advocating for Kids' Empowerment — is a 501(c)3 nonprofit focused on advocating for victims of child abuse and coordinating services for those victims. Executive Director Crystal Jones came before the county commission at its Sept. 6 regular meeting to make the request for funding.
"We are the only child advocacy center in Jackson County," said Jones. "Our services are not duplicative."
The building that AWAKE uses was recently gifted to the organization by its landlord, Phil Haire.
"We were incredibly blessed, we were very, very thankful for this," said Jones. "We celebrate him for sure."
Even with a permanent home in hand, AWAKE had to take into consideration all the repairs necessary to safely serve children in the building. The heating and cooling system wasn't working properly, leaving employees freezing in the winter months and sweltering during summer. The building also needed a new roof, siding, doors, windows, insulation for the upper floors, a covered walkway and increased security.
"Security is a huge priority of ours," said Jones. "Sometimes we make people mad, and we want to make sure that who we're letting in is not an alleged perpetrator, so we screen our clients that come into our building. Not only that, but COVID as well, we want to make sure everyone is safe."
Under normal circumstances, AWAKE likely would have been able to pay for the improvements to the building. However, last year two of AWAKE's major operational funding sources, the Victims Of Crime Act and Department of Health and Human Services, weren't allocating funding as usual. This wasn't resolved until the VOCA Fix Act was signed in late 2021.
"We're still not seeing those monies be recuperated. Specifically, many [child advocacy centers] across the state took a 67% decrease in funding," said Jones. "DHHS tried to pick up the slack, but that still made us have to wait over 10 months for reimbursement. That put us about $184,000 short while waiting for those monies to come back in."
When AWAKE was denied a crucial medical grant because of the pandemic, the organization had to use reserve funds.
"If we hadn't had these huge cuts, we probably could have found a way to make it work, but not only that, we were also seeing a huge increase in services," said Jones.
Needs for services continue to increase. Between June-July, 2019-2020 and June-July 2021-2022, there was a 62% increase in forensic interviews, 350% increase in medical evaluations and an 81.6% increase in new families coming to see AWAKE.
The amount needed for essential repairs, estimated by Western Builders, was $156,000. AWAKE was able to raise $91,288.43 through local foundations and private donors. In order to make up the difference, AWAKE officially requested $64,711.57 from Jackson County at the commissioner's Sept. 6 meeting. The amount requested is a one-time ask that will enable the organization to finish repairs to its building.
"We want something to be there for the long haul because children are going to come," said Jones. "It's very important that children don't feel like they're just going to another corporate building. They need to feel secure when they come to talk to us. The trauma informed approach is crucial."
The Jackson County Commission unanimously approved the request, allocating funds from its American Rescue Plan money.
"One of the things that I appreciate about AWAKE is that they have an educational component and I think that's very important," said Commissioner Gayle Woody. "I know with some of these social issues we can look at it and say the numbers are increasing, and they certainly are, but do we have to stay there? I think we don't. I think we can be proactive with education. I applaud AWAKE, that they also are doing work in primary prevention."