Archived News
WCU navigates pandemic fallout as enrollment shows signs of recovery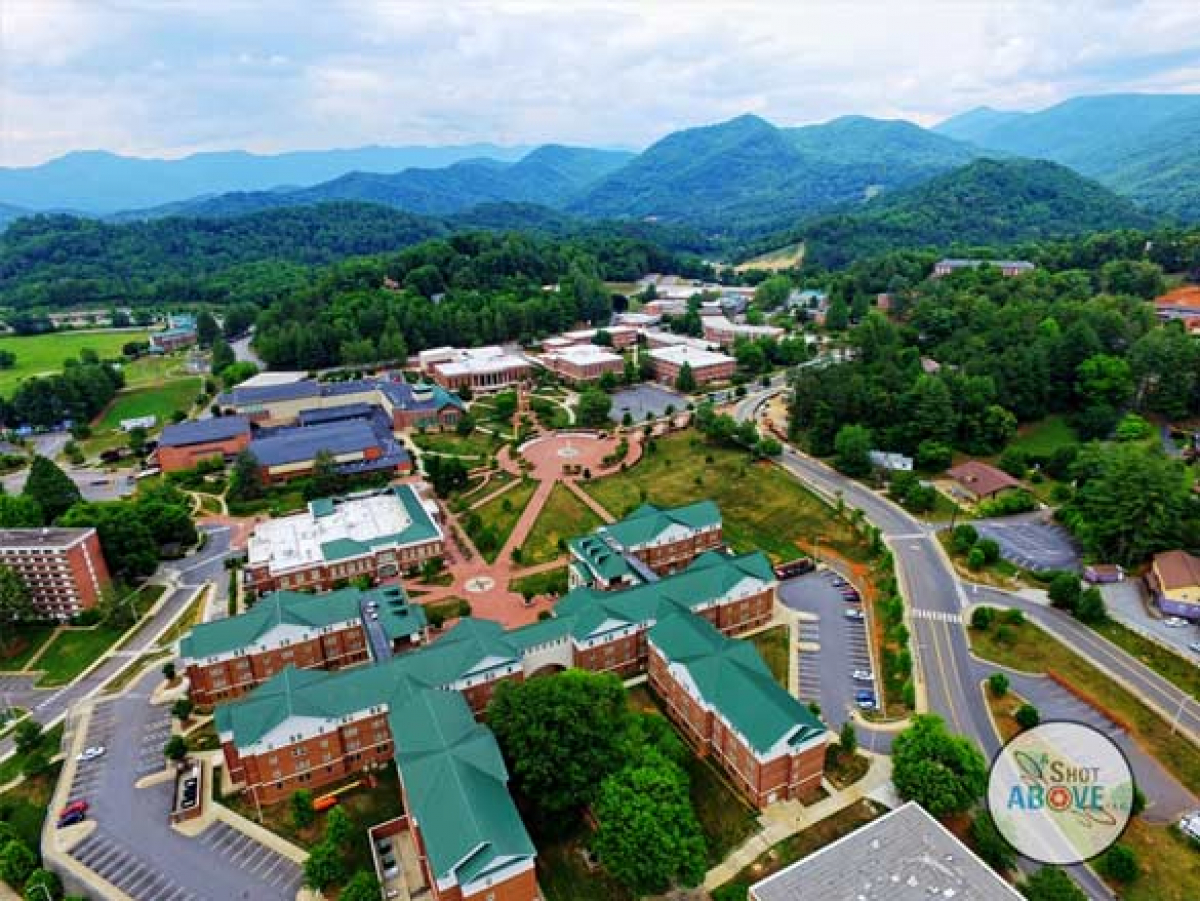 While nothing is certain until census day in September, transfer and full-time freshman enrollment for the upcoming fall semester at Western Carolina University appears strong and on par with pre-pandemic levels, Chancellor Kelli R. Brown told the WCU Board of Trustees June 10.
"We are in a better and brighter place," Provost Richard Starnes told the Academic Affairs and Personnel Committee June 9. "That's not to say we are without challenges, but they are becoming much more the normal variety."
The fall enrollment forecast was welcome news to trustees, but university leaders offered multiple caveats to go with it. Retention is still low, students are struggling with the fallout from years of remote instruction, and university employees are leaving in record numbers. Even if next fall marks a permanent return to pre-pandemic enrollment numbers, the overall headcount will stay low for a while following graduation of larger cohorts.
"The number of students that we have that stop coming and stop responding to emails in some classes is kind of troubling to me," said Starnes. "Again, what I'm hearing from my provost colleagues across the system is we're not alone."
"Quite a literature" is developing around the question of how to re-engage students in higher education, Starnes said, and the university has an "ethical mandate" to do everything it can to help students stay in school through graduation. WCU has received a grant from the UNC System office to reach out to students who have halted their pursuit of a degree.
"I think we have to realize that we have two classes of students who did at least a significant portion of their high school at a distance environment, and whether or not their instruction was the same as it would have been in the classroom, there is a readiness issue," Starnes said.
Faculty are telling him that students seem to be less prepared "in the sense that they forget how school works," Starnes said. In response, WCU is revamping its introduction to college course, designed for undeclared majors and typically executed as an introduction to life at WCU, to focus on basic concepts like how to take notes and the importance of attending class.
Retention of first-time, full-time freshmen stands at about 76%, around the same as last year, while prior to the pandemic that figure sat north of 80%.
"We have slipped," Starnes said. "I think that's true for a lot of regional comprehensives and I think it's more intense at institutions that have an access mission, as we do."
WCU is now mapping out a strategy to combat those faltering retention rates and to go beyond efforts to retain first-time, full-time freshmen, working to ensure that older students return as well.
Students aren't the only one with lagging retention rates.
"The Great Resignation has been felt in pronounced ways in Cullowhee," Starnes said. "We are a people business, and we cannot sustain high-quality academic programs, support networks and campus services for our students without high-quality people."
Faculty Senate President Laura Wright read off statistics on faculty resignations during the Trustees' meeting June 10, telling the board that the data left her deeply concerned. During the 2021-22 academic year, 31 faculty members voluntarily left their positions. For the previous four academic years, the average was just 14, with a high-water mark of 24 in 2018-19.
"That's pretty stunning," she said.
WCU is not the only school struggling with enrollment and staff retention amid the pandemic. Across the UNC System, voluntary turnover increased 68% for the period from July 2021 to January 2022 compared to the four-year average for that interval.
If WCU wants to keep students in school, it must figure out how to keep dedicated faculty and staff on campus as well, Wright said.
"Faculty and staff retention, mental health and compensation are all so necessary to be recognized and addressed as a real component in student engagement, retention and mental health," Wright said. "If we want students to engage, stay and be happy, faculty, staff and students are intimately and intricately connected. We're a holistic system. If one part is in jeopardy, the whole organism is going to suffer."