Archived News
UNC System sees surge in employee turnover
Wednesday, April 20, 2022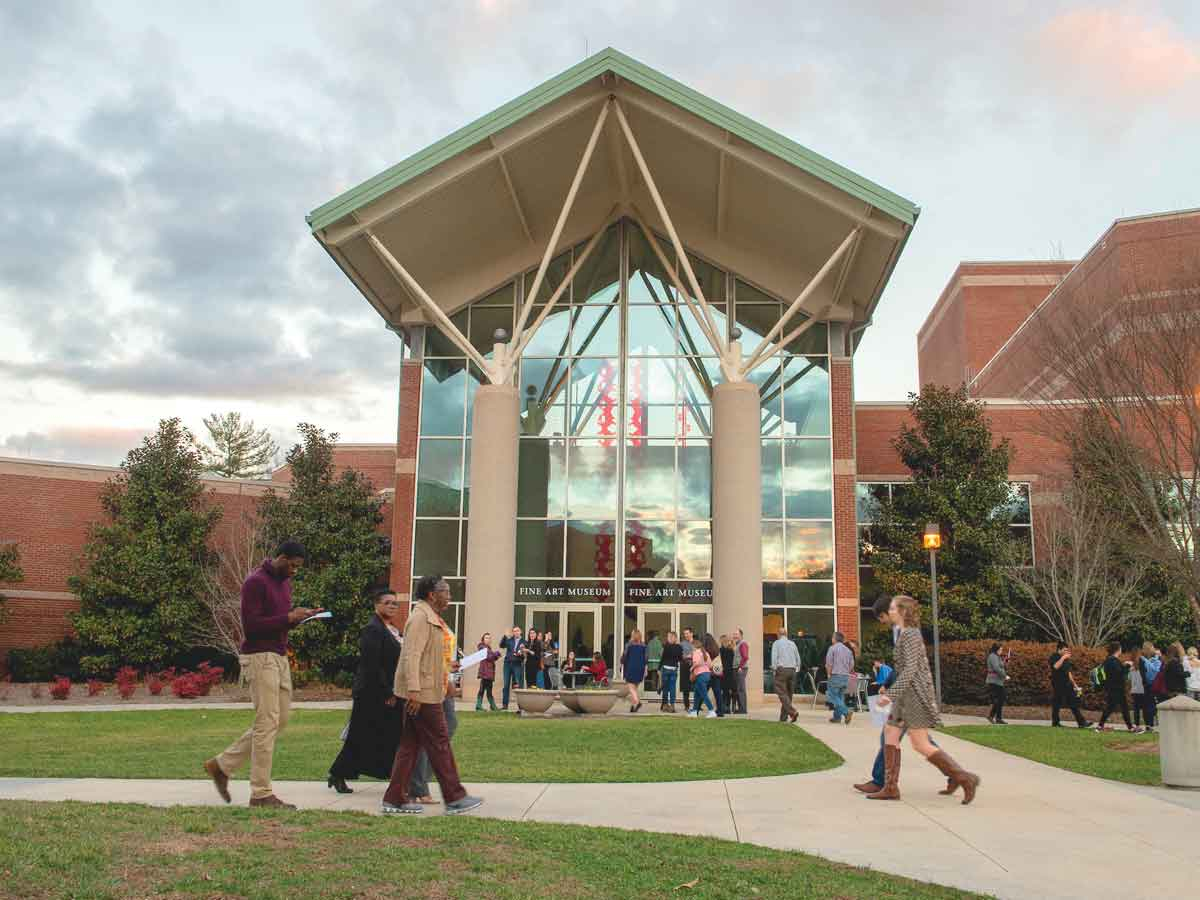 Since July 2021, institutions across the University of North Carolina system have been experiencing massive increases in employee turnover — and Western Carolina University is no exception.
"WCU has experienced an increase in turnover similar to what has been documented across the UNC System," said WCU Associate Vice Chancellor for Human Resources and Payroll Cory Causby. "For the period of July 2021 to January 2022, the number of voluntary turnovers has nearly doubled when compared to the prior four-year average."
The category of "voluntary turnover" does not include retirements, deaths, disability or employer-driven separations such as firing or labor force reductions. It refers specifically to employee-driven separations such as resignations, including transfers to other institutions.
"The system office staff attributes a great deal of this to the COVID-19 event and the so-called 'Great Resignation,' which is a nationwide challenge for many private and public-sector employers," Kellie Hunt Blue, who chairs the UNC Board of Governors Committee on Personnel and Tenure, said during the board's April 7 meeting in Cullowhee. "While it is not clear how long these trends will continue, it is an area of great concern to our UNC system human resources professionals, and we'll be monitoring it very closely."
Over the four-year period spanning fiscal years 2017 through 2021, system-wide rates for faculty and staff ran slightly lower than the median benchmark of 9.4% for public institutions set by the College and University Personnel Association. At WCU, turnover was below that figure for all four years save for fiscal year 2021, when it drew even.
Systemwide, turnover dropped significantly for the first five months of the pandemic and then remained consistent with previous years until June 2021. That's when it began to increase dramatically.
While the four-year average for July through January was 2,467 system-wide separations, July 2021 through January 2022 yielded 4,155 separations — a 68% increase. The surge affected both faculty and staff positions, though the increase was higher among staff positions, where turnover came in 69% above the four-year average as opposed to 61% for faculty positions.
During a press conference after the April 7 meeting, UNC System President Peter Hans said his office recognizes the pressures inflation is placing on employees and is advocating for higher salaries.
"We were successful in advocating for a 5% increase in salaries for faculty and staff in the legislative session that concluded last November," he said. "But when inflation is running close to 8%, obviously that's a challenge for us."
However, the turnover surge is not just about salary. According to a report prepared for the Committee on Personnel and Tenure, the pandemic's impacts on workforce include not only voluntary job changes and retirements, but also parents temporarily leaving the workforce to care for school-age children due to ongoing childcare challenges.
"These trends are not unique to the university and employers in many sectors are experiencing substantial and transformational workforce challenges, including widespread expectations for continued teleworking arrangements by employees," the report reads.
Leave a comment
1

comment
I resigned from WCU this month and it's not COVID-or salary related. It's because of a declining work environment that does not value hard working productive employees.

Sunday, 04/24/2022