Archived Outdoors
Bill seeks to prevent new bear sanctuary hunts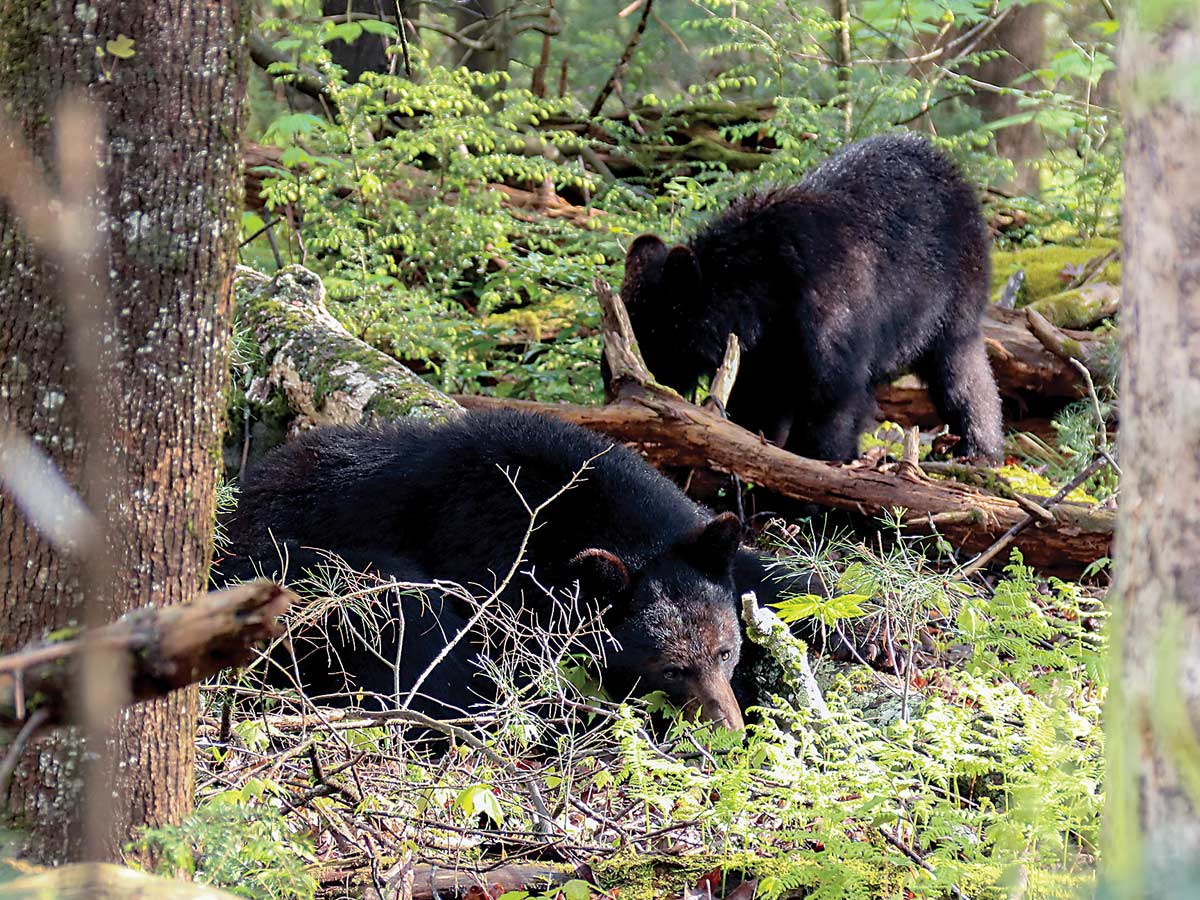 A bill seeking to strike down an N.C. Wildlife Resources Commission rule allowing bear hunting in three Western North Carolina bear sanctuaries was filed in the N.C. General Assembly yesterday.
While the N.C. Wildlife Resources Commission unanimously approved the rule in February, public participation during the rule-making process indicated widespread opposition. The second most-discussed proposal drew only 379 comments, but a total of 2,744 people weighed in on the bear sanctuary rule — with 86% opposed. The N.C. Rules Review Commission must give final approval to Wildlife Commission rules, with state law stipulating that any rule eliciting 10 or more letters requesting legislative review will go on to the General Assembly. A packet collating letters received regarding the bear sanctuary rule totaled 439 pages, markedly exceeding that requirement. Rules sent for legislative review have delayed implementation dates and may be struck down completely if a bill disapproving them is enacted.
The bill's primary sponsors are District 61 Rep. Pricey Harrison and District 102 Rep. Becky Carney. District 92 Rep. Terry M. Brown Jr. and District 18 Rep. Deb Butler are listed as cosponsors. All four representatives are Democrats.
Under the Wildlife Commission rule, the state's 22 designated bear sanctuaries would be renamed "designated bear management units" and permit hunts would be allowed in three of them — Panthertown, Pisgah and Standing Indian. Permit hunts are already allowed in the Mt. Mitchell and Daniel Boone sanctuaries.
The Wildlife Commission said the rule was necessary to slow the growth rate of the mountain bear population and cut down on negative interactions between bears and backcountry users. The rule's opponents said that human actions, not bear populations, were at the root of the increasing human-bear conflicts that spurred consideration of the rule. Education, not hunting, is the solution, they said — sanctuaries should remain safe places for bears to live their lives and for humans who hike to avoid bear dogs during hunting season.
The bill was filed Wednesday, May 25, and as of yet no action has been taken on it.
An earlier version of this story stated that the first day of the legislative session was May 4. The first day was in fact May 18.