Archived News
Waynesville begins research on social districts
Wednesday, March 16, 2022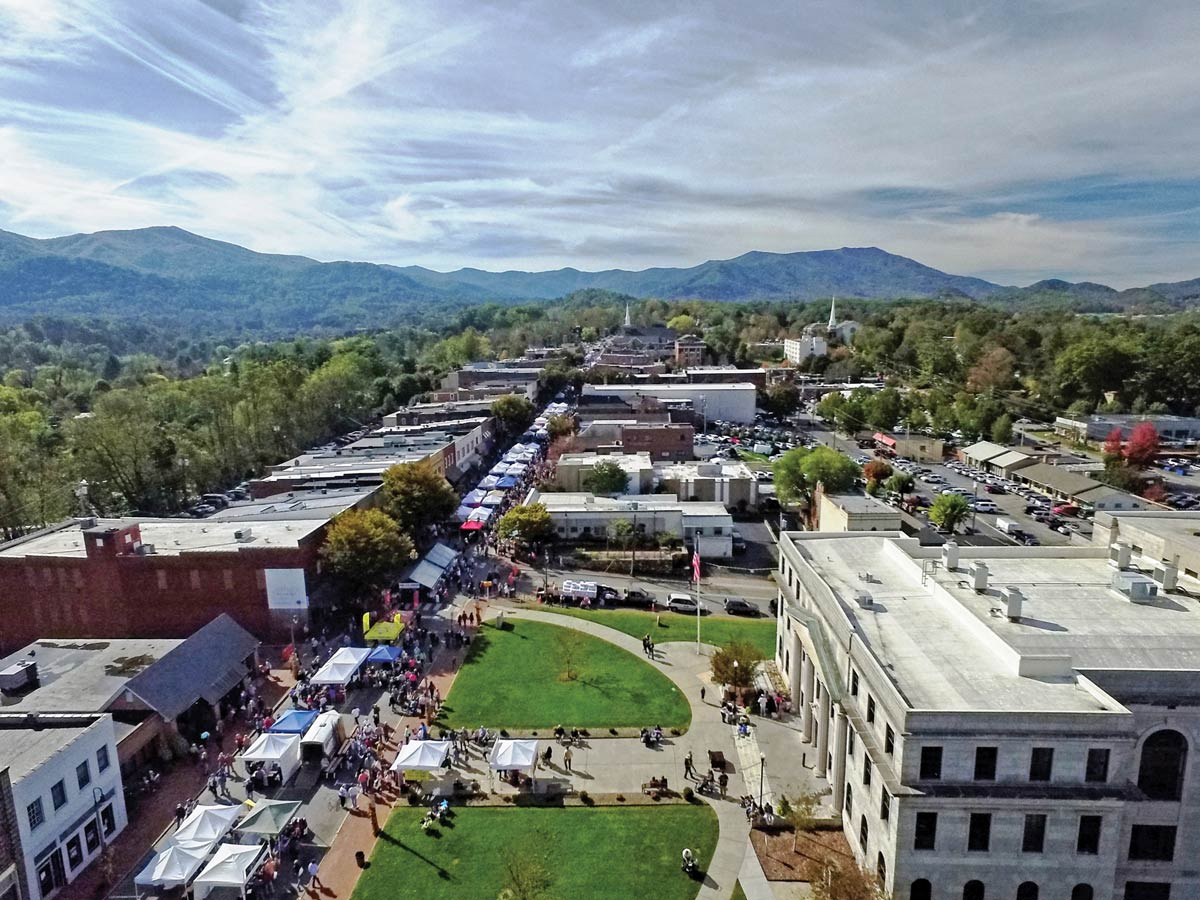 After Alderman Anthony Sutton floated the idea near the end of a Jan. 11 meeting, the Town of Waynesville will now take a methodical, deliberate approach to the question of whether or not – and where – social districts could end up being established .
"Once we get our presentation from staff and also from fellow aldermen who are kind of spearheading this, unless there's something out of this investigation that is shocking and would move me to not support it, I will support it, and in three districts," said Alderman Julia Boyd Freeman.
The establishment of social districts, made possible by a recent legislative act , would allow for the on-street consumption of alcohol under tightly controlled circumstances within defined areas and times established by municipalities or counties that decide to opt in.
As the town has three distinct urban cores, in Frog Level, on Main Street and Hazelwood, any, all or none of them could end up being designated as social districts.
Proponents of the measure say it would prove a bigger draw for festivals and outdoor events and boost bar business, while opponents are concerned about litter and disorderly conduct.
The Town of Sylva moved quickly to establish a social district in its downtown; initial discussions were held on Jan. 27, with Main Street Sylva Association Director Bernadette Peters telling commissioners that they'd done "quite a bit of research" on the issue, speaking with officials in Mobile and Huntsville, Alabama and Grand Rapids, Michigan. Peters said she also visited Kannapolis , where a social district was established last fall.
Still, opponents offered stiff resistance to the Sylva proposal during a Feb. 10 commission meeting, citing safety and a lack of bathrooms as reasons why the district should not be established. The measure passed , by a vote of 3 to 2.
On March 8, Waynesville Town Manager Rob Hites briefed aldermen on the specifics of the social district legislation and asked if town staff should proceed with a preliminary investigation into stakeholder sentiment before proceeding with any specific proposals.
Aldermen agreed, and town staff said they'd reach out to business owners in Hazelwood and Frog Level. Jay Spiro, newly-sworn chair of Waynesville's new town-controlled Downtown Waynesville Advisory Committee said he'd poll DWAC members in the town's Main Street municipal service district. Aldermen also asked for a report from Waynesville Police Chief David Adams.
During the brief discussion that ensued, Freeman revealed that there's actually precedent for alcohol being served on the streets of Waynesville in the past.
"We had two beer wagons during International Festival Day. Altrusa of Waynesville was the organization that got the clearance and go-ahead to do that back in the 1990s," she said. "There was one right between town hall and the old fire station, and the other was down at the courthouse area."
Freeman said she couldn't recall any problems associated with the sales of alcohol at that time, and that the measure was about supporting not only local businesses, but also the vendors that travel to participate in the town's big events like the Apple Harvest Festival and the Church Street Art and Craft Show.
"We are there to support our local merchants and their storefronts, but also you've got all the vendors," she said. "It keeps people actively engaging and walking in the street versus just walking around once and leaving. I think it would be a very positive thing to support those people who come in and sell their goods on the street. So many of the people that attend these festivals are from other communities, and so they're used to this type of stuff."
Municipalities must specify not only the geographic boundaries of the district, but also must set the hours, so it's not likely the districts would be in force 24 hours a day. Yet to be settled, however, is the issue of whether the social districts will be active for short periods of time during special events by permit only, or if the district would be permanent, year-round.
Back in January, Sutton told The Smoky Mountain News he didn't envision the district being established on a permanent, year-round basis, but Freeman said it wasn't out of the question.
"I think we're gonna have to rely literally on the research to see where that falls down," she said. "You know if it's something that is positive for the community, then it could be not just for special events, it could be something that's permanent."
Aldermen would have to take formal action to implement the district, but that won't likely happen for a few weeks, to allow staff time to gather recommendations.
More
The Town of Waynesville meets the second and fourth Tuesday of each month at 6 p.m. at 16 South Main St., in Waynesville. Meeting agendas are available at waynesvillenc.gov.