Archived News
Parents petition Haywood school board to require masks
Wednesday, August 11, 2021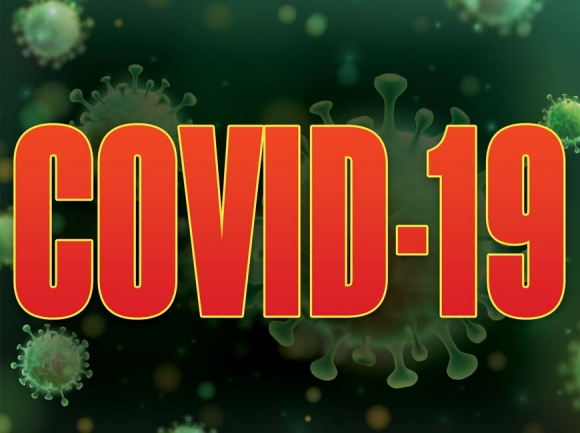 A petition to start the school year with universal masking in Haywood County Schools has over 630 signatures. This comes after a July 27 board meeting, when the Haywood County School board voted unanimously to make masking optional for all students, staff and visitors during the 2021-22 school year.
Natasha Bright, a Haywood County Schools parent, started the petition after she was one of only two parents to speak in favor of mandating masks at the July 27 meeting. She knew there were more parents of the same opinion than spoke at that meeting.
"I was there (at the July 27 meeting) last time and I was the only parent there that spoke out. And so I really felt like the argument was very one-sided," said Bright. "I saw that there were parents who were very concerned. I felt like they should have a voice, so I put the petition out, with the thought that I would present it at the next board meeting so that their voices could be heard."
Bright, along with several other concerned parents, spoke at the Aug. 9 school board meeting, voicing their fears about returning to school without a mask mandate, especially as COVID-19 cases are rising in the area, due to the delta variant.
The statewide mask mandate for public schools ended on July 30, at which point masking in public schools became a decision for local school boards . In the StrongSchoolsNC Public Health Toolkit , the North Carolina Department of Health and Human Services recommends public schools should require face coverings for all students and staff in grades K-12. This guidance is consistent with that of the CDC, as well as the American Academy of Pediatrics.
In The Smoky Mountain News coverage area, both Swain and Jackson County school boards have voted to begin the school year with a mask mandate.
During the July 27 meeting, Haywood Public Health Director Sarah Henderson and Medical Director Dr. Mark Jaben recommended the board either start the year with the guidelines laid out by North Carolina Health and Human Services or devise standards of transmission and infection rates that would determine the need for temporary mask mandates in the future. However, the board did not discuss what would be done about masks in the future if case counts or transmission rates surged above the margin of safety.
The petition to start the school year with universal masking is directed to Haywood County School Board and Superintendent Dr. Bill Nolte.
"As concerned parents and members of the Haywood County community, we strongly urge you to reconsider your decision to make masks optional in Haywood County Schools. We all must do our part to protect each other from COVID-19 and an overburdened healthcare system, and wearing masks in school is a proven way to do that," the petition reads.
The document goes on to recognize the important work and flexibility Haywood County School board demonstrated over the past year and a half of the Coronavirus Pandemic. The petition notes the changes in the COVID-19 situation in the short time since the optional mask decision was made on July 27.
The petition notes that daily COVID-19 cases have significantly increased since the decision on masks at the July 27 meeting. It also cites a COVID-19 cluster at the Canton Police Department, a COVID-19 outbreak among Haywood County Schools staff and at several nursing homes in Haywood County.
According to the Haywood County Public Health Department, the COVID-19 cluster in Haywood County Schools was among maintenance staff. As of Aug. 6, a total of nine positive cases relate to the cluster.
"Wearing masks may be uncomfortable, but if we make them optional, we risk our children and teachers' health and the rest of the Haywood County Community. We also take the chance that we will have to quarantine large numbers of children, which disrupts their learning and makes it difficult for parents to work and pay their bills," the petition reads.
Bright said the primary message of the petition is to localize and simplify the issue, by requesting that the school board follow the recommendations of local public health officials.
Public input
During the Aug. 9 meeting, when the petition to start the school year with universal masking was presented to the board, 11 people spoke in favor of mandating masks. Another eight spoke in support of the decision the board made previously to make masks optional.
Several parents speaking in support of a mask mandate cited recommendations from public health officials, the CDC and the American Academy of Pediatrics, and asked the board to follow this guidance. They also noted that regardless of how anyone feels about wearing a mask, attending school without a mask will mean more close contacts, more quarantining and a more disruptive school year than if masks were required.
"We just want our kids in school. And I'm really nervous. What I want to address a little bit is the 14-day quarantine. If you are a close contact you need to take a 14-day quarantine," said Carrie Brown, a mother of five young children. "It seems to me like a lot of possible 14-day quarantines. I don't want your child to go home for 14 days either. I don't want our classrooms to be shut down for 14 days. I don't want our schools to be shut down."
Another father pleaded with the school system to enact a virtual option for immunocompromised students who would be unable to attend school during a pandemic when masks are not required. First, he described the horrors of losing his mother to COVID-19, then went on to argue for virtual options.
"It doesn't do any good to stand here and argue about masks or to convince anyone they should or shouldn't wear masks. And I'm not going to do that, but I am going to ask the board if they won't require masks to at least give parents an option. If they do remote learning, like there was last year, right now we have no option," said Robert Stokely.
The most comical public input, which drew laughs from both sides of the room, was a father who likened the difficulties of wearing a mask to making his young child wear underwear — an inconvenience he requires of his son for the good of everyone in school.
"When it's time for school, we have a conversation. We say, 'Eric, got your underwear on?' 'Yeah, let me see.' He goes back to his room, and he puts his underwear on so he can go to school. Now that's not an infringement upon my son's liberty. It's common decency. Now, frankly, him walking through the school naked would probably be less harmful than him walking through the school without a mask," said Edward Martin.
Parents speaking in support of optional masks used many of the same arguments they had presented at the July 27 meeting , regarding their freedom to dictate whether or not their child will wear a mask.
School protocol
Though the board did not discuss masking at the Aug. 9 meeting, Associate Superintendent Dr. Trevor Putnam did present health guidelines for the upcoming school year. According to Putnam, the guidelines were created in conjunction with the Haywood County Health Department.
There are 10 main safety measures the school system will focus on for the 2021-22 school year. They are grouping, or cohorting, which involves assigned seating for the purposes of contract tracing; social distancing, at a minimum of three feet; good hand hygiene, each classroom will be equipped with hand sanitizer; reducing the use of shared materials and devices where practical and feasible; routine cleaning, especially in high-touch areas; increased ventilation through open doors and windows whenever possible; promoting students and staff to stay at home when they experience symptoms; dedicating a room in each school as a COVID room, for students to stay in if they experience symptoms or test positive until their guardians can come pick them up; masks, though optional, will only reduce the possibility of close contacts; and using the close contact definition as laid out by the Department of Health and Human Services.
"Just because you're wearing a mask does not mean you will not be identified as a close contact, both the positive person and the person next to you would have to be wearing a mask. That was the guidance that's given to us by the Department of Health and Human Services. Students who developed symptoms at school will be expected to wear a mask until pickup," said Putnam.
Leave a comment
2

comments
I was at both board meetings. I see things differently than Natasha Bright. I also respect Ms. Bright. She showed up, unlike other pro mask advocates who were conspicuously absent at the first meeting. She stood up knowing she held an unpopular position and stated her concerns.

The remaining parents in the room spoke otherwise for several reasons. Rather than rehash all that here, I encourage anyone who is interested to review the meeting video or transcript.

Here's what really stands out to me. No one is denying anyone the option to wear a mask if they choose to. Masks are voluntary and completely allowed.

Many parents cared enough and bothered to show up to address the board on decision night. It was an overflow crowd. Ms. Bright was virtually alone among parents. It was only after the board heard testimony and made a decision that those opposing the decision had to run around door to door convincing people to sign a petition without benefit of knowledge regarding the testimony and process that led to the board's vote. Even those people who were approached for signatures and convinced to sign couldn't bother to show up.

Yes, a few parents who favor mandatory masking spoke at the second meeting, including a man who tried to draw a comparison between masking and graphic stories of his son wanting to run around the house without clothing - his school aged son. A woman commented aggressively about unmasked children being murderers. Another parent seemed to think it was not his responsibility to protect or educate his children. That's what the school is for. He opposes taking off work if his child gets sick. It was very disappointing to this parent and grandparent.

I urge anyone with concerns to review the public comments from both meetings. And try being a more involved parent and citizen.

Thursday, 08/12/2021

One person "feels" and gets 630 masks wearers to sign a petition. I am so glad I homeschool. The Nancy's I mean Natasha's of this world. My goodness. I don't feel, I know that this article was written by someone of the same mental persuasion.

Thursday, 08/12/2021