Archived News
Sylva endorses county namesake change
Wednesday, December 16, 2020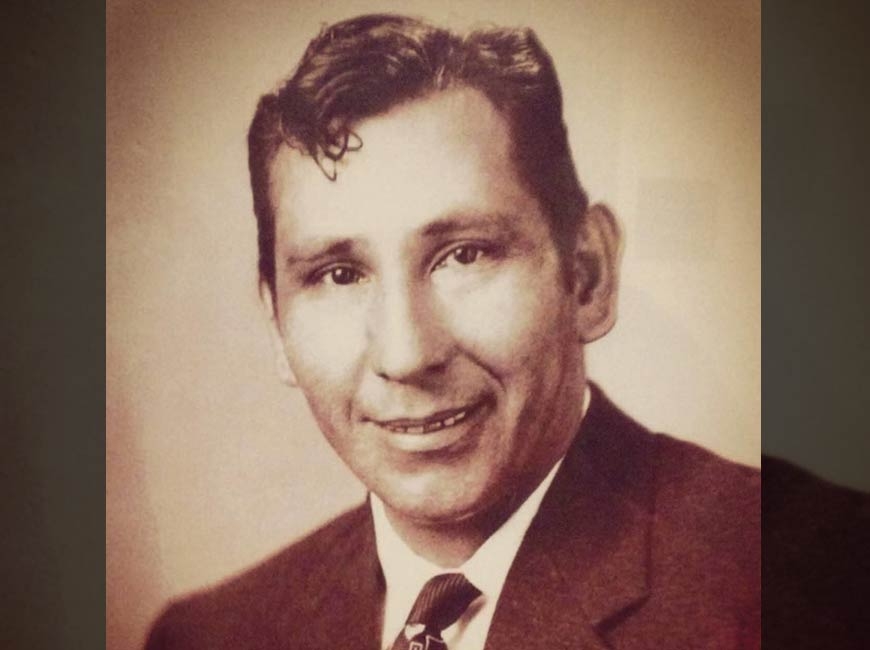 Walter S. Jackson.
The Town of Sylva joined the Village of Forest Hills last week in formerly supporting a request from the Eastern Band of Cherokee Indians to substitute former Principal Chief Walter S. Jackson for former President Andrew Jackson as Jackson County's namesake.
With a 4-1 vote, the body passed a resolution in favor of the change during its Dec. 10 meeting. Commissioner Mary Gelbaugh provided the sole opposing vote.
"On Oct. 29, unanimously the Eastern Band of Cherokee Indians passed a resolution requesting that the namesake of Jackson County be changed from former President Andrew Jackson to Walter S. Jackson, who by my reading was quite a remarkable individual and someone very important to the tribe," said Commissioner Ben Guiney, who introduced the resolution.
Born in 1923, Chief Jackson was a World War II veteran. Upon returning home he served as the tribe's chief of police and then as a Tribal Council member for 12 years before completing a four-year term as vice chief and winning the 1967 election for principal chief. Jackson died in 1971 while still in office. He was only 47 years old, but according to the 2007 book A Cherokee Encyclopedia by Robert J. Conley, his accomplishments while in tribal government included instrumental roles in developing the Cherokee Boys Club, improving reservation roads, reopening the tribal rolls, securing a new gym and elementary school and establishing a new hospital. Meanwhile, President Jackson never lived in Western North Carolina, and his main legacy in the region is the Indian Removal Act and the resulting Trail of Tears.
The tribe "really made a great case" for honoring Chief Jackson, said Guiney. Sylva is the county seat, and so the board's support of the measure would "show a lot of unity" for the change. If enacted, the county's actual name would stay the same. It would just honor a different person than it currently does.
"Walter Jackson was a very good friend of ours," said Commissioner Barbara Hamilton. "We knew him as a Bull Jackson, and he did a lot for the Cherokee Indians. I think this is very well deserved."
Commissioner Greg McPherson said the proposal was "extremely clever" and that he supports removing President Jackson as the county's namesake.
"I'm glad to hear, Barbara, that you knew him and he was a good person personally, but just in terms of the removal and the genocide of the American Indian, I wholeheartedly support this," McPherson said.
"It's a real simple thing to do, but it's very symbolic and very powerful. I think it means a lot," added Commissioner David Nestler. "Andrew Jackson signed the Indian Removal Act, and this is a county that contains the Eastern Band of Cherokee Indians reservation. Even though it's a separate nation, we're all one community. I think it's a very good gesture."
Gelbaugh did not weigh in during the meeting, but in response to backlash on Facebook she did release a statement, adding that she would have no further comment on the issue. In her statement, Gelbaugh said that she did not take her vote lightly and has no doubt that Chief Jackson was a man worthy of an honor such as having a county named after him.
"What I voted no to is rewriting history, and that is what I have trouble backing," she wrote. "History is stocked full of cruelty and by God's mercy my prayer is that cruelty is not part of our present should we be brave enough to fight against it. I voted no to the idea that we go back trying to change everything we do not like about our past and the precedence this would set. If this passes what is next? Cities or road names that are not agreeable to our present knowledge of the past? Our past is never dead. We must learn from our past, with the intention to do better, to strive harder and not repeat the mistakes of those that came before us. You have my word I meant no malice towards Principal Chief Jackson, the people of Cherokee or the people of Jackson County."
While resolutions from the EBCI, Forest Hills and Sylva may carry persuasive weight, action from county commissioners is required to actually make the change. Chairman Brian McMahan said that the body will discuss the issue, potentially at its next work session at 1 p.m. Tuesday, Jan. 12. Commissioners have not yet had that discussion due to the board's turnover in membership resulting from the November elections. New commissioners were sworn in on Dec. 7.