Archived News
Clampitt dethrones Queen, again
Wednesday, November 04, 2020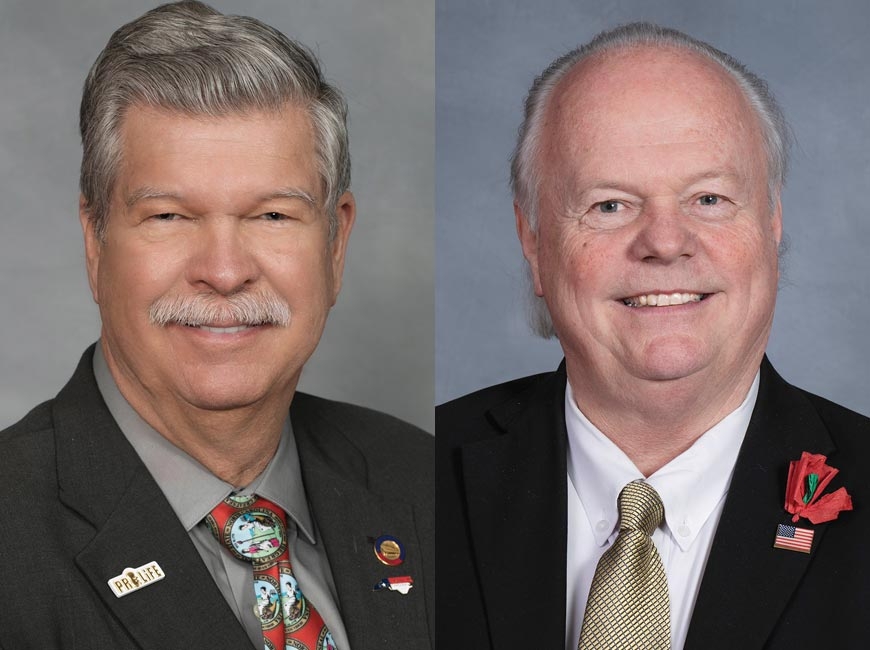 Western North Carolina's longest-running political feud, between two men whose families have plodded about these here hills and hollers since before the United States was even established, has once again come to a conclusion.
"I'm very appreciative to God above for the second opportunity to go back to Raleigh and represent the people of this district. I want to thank everyone who volunteered and voted again," said Swain County Republican Mike Clampitt, who prevailed with 54 percent of the vote over incumbent Rep. Joe Sam Queen, D-Waynesville, who received 46 percent of the vote.
Since 2012, voters in Jackson, Swain and parts of Haywood County have only been able to choose between Queen, a Haywood County Democrat, and Clampitt, a Swain County Republican.
Clampitt's victory was his second in five tries against Queen. The race has historically been one of the closest in the state, and the fortunes of Clampitt and Queen have largely been tied to how voters feel about other candidates on the ballot — especially presidential candidates.
In their first matchup in 2012, Queen bested Clampitt by 3.4 percent. In 2014, Queen's margin grew to 5.2 percent.
But in 2016, with Donald Trump on Republican presidential ballots, Clampitt squeaked out a win on the coattails of a huge western surge for Trump; Clampitt prevailed by less than 300 votes out of more than 35,000 cast, good for a margin of .78 percent.
In 2018, as backlash against the Trump presidency ensued — resulting in huge gains for Democrats on the federal level, including reclaiming the U.S. House of Representatives — Queen reclaimed the seat by 4.6 percent. In doing so, Queen helped Dems break a Republican veto-proof majority in the Republican-dominated North Carolina General Assembly.
Because flipping the House or the Senate doesn't appear likely for North Carolina Democrats, Clampitt's victory will again aid in the Republican effort to advance their agenda in a North Carolina General Assembly where both chambers are tightly controlled by Republicans.