Archived News
New members join Macon County School Board
Wednesday, December 09, 2020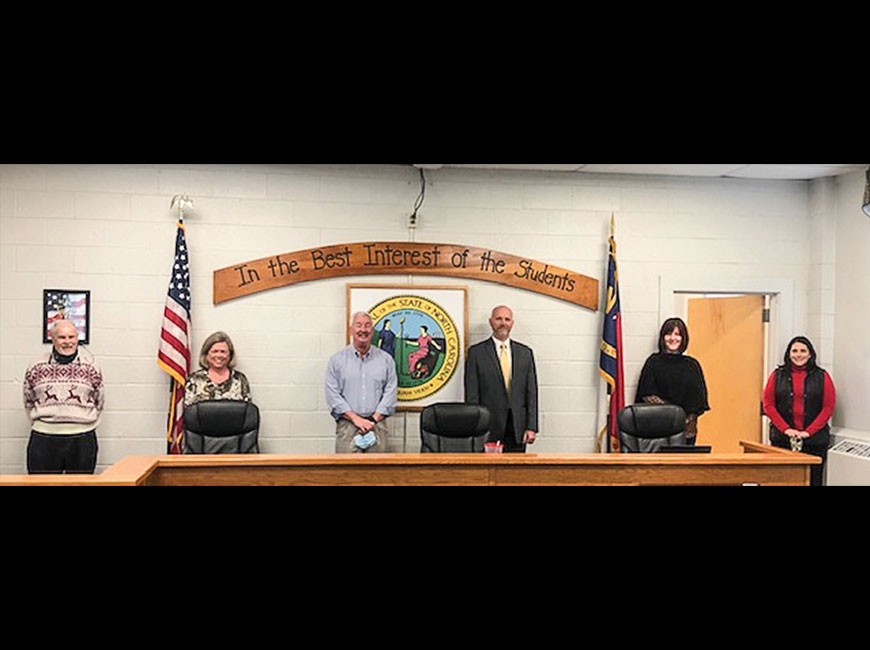 Macon County School Board has two new members following the 2020 election and a special appointment to fill a recent vacancy.
Board members Jim Breedlove and Melissa Evans were re-elected to their seats following the 2020 election, but then board member Fred Goldsmith announced his resignation to the board on Nov. 16, which left the rest of the board to appoint someone to fill the seat.
The board received four letters of interest to fill the vacancy.
During a special-called meeting Nov. 30, Carol Arnold was chosen to fill Goldsmith's seat with a 3-1 vote. Arnold is a retired Macon County educator who also once worked in the central office. She will serve out the two years remaining on the term. Board member Stephanie McCall, who chose not to run for re-election this year, was opposed.
Hillary Wilkes will be replacing McCall on the board. All board members were sworn in during a Dec. 7 meeting.
Superintendent Dr. Chris Baldwin expressed sincere appreciation to Coach Goldsmith and McCall for their passion for education as well as their devotion of time and support given of the Macon County School System.