Archived News
Dealing with addiction during pandemic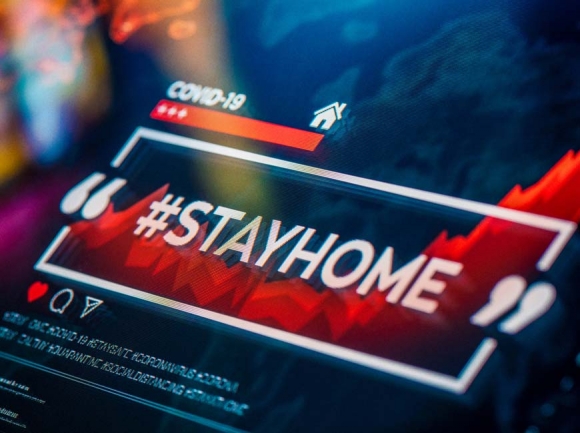 Addiction is a disease of isolation. This is a common truth in the culture of recovery. So it is understandable that social distancing and isolation runs counter to most efforts of participating in a recovery community.
"We have seen a lot of people struggling with increased use due to being isolated. In addition, there is a lack of accountability in some ways. Boredom is a huge trigger for most people in early recovery and the inability to participate in some of their regular recovery activities has led some to relapse," said Kyler Robbins, clinical lead for substance abuse services in Haywood County at Meridian Behavioral Health Services.
The Coronavirus Pandemic, the ensuing shutdown and economic downturn have created a ripple effect of problems far beyond the virus itself. The pandemic has exacerbated alcohol and drug use, addiction and overdoses in the region.
Swain County Sheriff Curtis Cochran recently told county commissioners "We've had a lot of overdoses and several deaths including on the reservation (Qualla Boundary). We've seen 32 overdoses in a couple weeks' period and at least seven deaths."
In Macon County, Sheriff Robert Holland reported having transported 41 involuntary commitment orders as of May 2020. The total number of involuntary commitments in Macon County in 2019 was 46, showing a significant increase in mental health and addiction issues.
Chief Deputy Jeff Haynes with the Haywood County Sheriff's Office said their county numbers have remained more consistent when comparing last year. During the two month COVID-19 timeframe of March 1 through May 10, there had been a total of 28 overdoses and two deaths throughout Haywood County.
"This two month total is 25% lower than the previous year of 37 overdoses and zero deaths, during the same timeframe of March 1 through May 10, 2019," he said. "In regards to calls for service involving mental health issues, many co-exist as chemical dependency, substance and alcohol abuse either diagnosed or undiagnosed therefore, our monthly calls for service in this area remain steady."
According to the CDC website, "conditions in the places where people live, learn, work, and play affect a wide range of health risks and outcomes. These conditions are known as social determinants of health."
Social determinants of health are more critical than ever as COVID-19 spreads across the globe. The pandemic has caused social and economic conditions to change rapidly, in major ways. Many people are out of work, children and teens are home from school, parks, restaurants and stores are closed. According to Robbins, DSS has had to discontinue visitations due to risk, which means many parents cannot see children that are in placement.
"Many times, seeing children is a huge motivator for recovery," he said.
Dealing with these changes, and the uncertainty of what will come next can cause incredible stress for people. And for some, dealing with that stress means greater dependency on, or a return to, alcohol or drugs.
In an article for Harvard Health Publishing, Dr. Peter Grinspoon, said, "Heightened anxiety is a near-universal trigger for drug use, and it is difficult to think of a more stressful event — for all of us — than this pandemic."
Drug and alcohol use are known to lower immune system strength and response capabilities putting users at greater risk for contracting coronavirus. In addition, not all people have the ability to remain safe and at home.
"When someone is experiencing addiction and/or mental health symptoms, they may not have the stability or resources to have the privilege to stay home and stay safe. The person in active addiction who seeks a substance is around other people who may or may not be practicing good health precautions. The person who is homeless and indigent does not have access to the privilege of grocery delivery," said Carina Taylor, team lead for the Assertive Community Treatment Team (ACT) at Meridian. "The person who experiences paranoia and psychosis may only talk to a provider face to face. For every one of my clients who experiences addiction and/or mental health symptoms and may not have the stability or resources to have the privilege to stay home and stay safe; every one of us who does have that privilege, should."
Among the essential services still open during the bulk of the shutdown were ABC stores. Because alcohol withdrawal is fatal, closing ABC stores could have put higher amounts of stress on emergency departments and hospitals, and ultimately, resulted in more deaths.
"Severe alcohol withdrawal is fatal and can occur even when someone suddenly switches from liquor to a lower alcohol content that might be accessible otherwise (beer, wine) if ABC stores were to close," said Taylor.
Despite all the change, there are still several services available to people struggling with drug and alcohol use, addiction, and mental health. Meridian Behavioral Health Services rolled out the peer supported Warm Line on May 4, available to all five counties that the organization serves (Cherokee, Haywood, Jackson, Macon, Tansylvania). The Warm Line is available from 11 a.m. until 2 p.m. each day and is operated by certified peer support specialists.
Peer Support Specialists are people with lived experience of either substance use disorder and/or mental health challenges in their own lives. These specialists, having gone through the recovery process, are trained and certified by the state of North Carolina to be able to assist others in their recovery journey.
"It's important for us to let people know that there are peers on the Warm Line because we've worked in grocery stores, we've worked in restaurants, we've had all kinds of different jobs, said Amber Church, a certified peer support specialist at Meridian. "A lot of us are older and we've found our vocation along the way as peers. So we can relate, and also help people receive the help they need."
Church said peers can connect callers with further services at Meridian BHS when they call the Warm Line.
She urges the community to stick together during this time.
"Keep an eye on your neighbors… many of us can motivate ourselves when we're bored or stuck at home, but some people can't. I encourage the community to care for and keep an eye out for those people," Church said.
Specialists worry that as the pandemic subsides, on whatever timeline that may be, mental health will decline further as it does. On May 12 NPR's Yuki Noguchi reported that although suicide rates usually drop in the immediate aftermath of a disaster, they often spike directly after that drop.
The Meridian BHS Warm Line number is 828.339.1552. For more information about services offered by Meridian, call 828.631.3973 or visit meridianbhs.org.