Archived News
Larger labor pool, longer season make Sylva hiring easier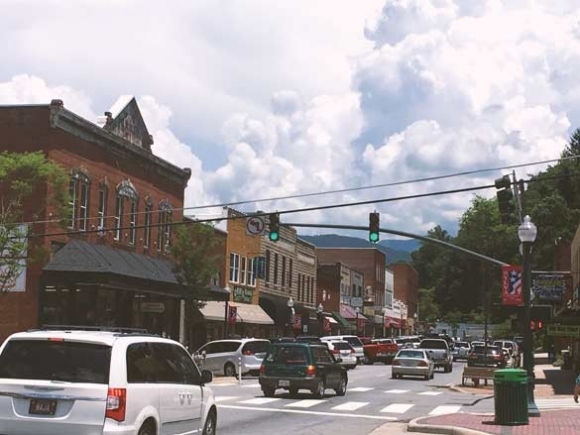 With a bigger local labor pool and a tourism season that wraps around most of the year, hiring in Sylva is an easier proposition than it is for Cashiers businesses — at least, that's how City Lights Café owner Bernadette Peters sees it.
"We haven't really had a problem getting workers," Peters said. "Retaining them is always hard because they're transient. They have internships, they graduate, they move on."
Peters relies heavily on Western Carolina University and Southwestern Community College students to fill her business's 12 positions, all of which work year-round and four of which work full-time. She pays a living wage and tries to make the work environment positive, she said, and that seems to keep employees around until it's time for them to go on to a new phase of life.
Nicole Dexter, who owns Innovation Brewing, concurred that, while hiring isn't always effortless, there's a decent pool of qualified workers in Sylva.
"It's definitely a little challenging to find people," she said. "Sometimes I have had less applicants than I think I would have for certain positions, but otherwise we've had really good luck finding great people."
Innovation employs 13 people, five of whom work full-time, and that number is set to expand when the brewery opens a second location in Dillsboro this fall.
Jeanine Sowers at Fusions Spa has had a bit more difficulty finding quality workers, however. Around for just under a year, Fusions is much newer than Sylva staples City Lights and Innovation, and it needs different types of employees than you'd find at a brewery or café.
"It is very hard to hire people," Sowers said.
The spa employs 15 people, nine of whom are full-time. Positions include massage therapist, front desk attendant and fitness trainer. Along with hiring, Sowers often has issues with scheduling specific shifts.
"I hire a lot of single moms, so kid care, time off, kids get sick at school — we're almost arranging our own kid care within our company," she said.
The spa has proved popular since opening, but Sowers isn't always able to schedule enough therapists to fill her available massage rooms and meet the demand. She's learned the importance of being willing to train good workers who just need to learn some hard skills, realizing that it's easier to hire someone and teach them what they need to know than to be constantly rehiring and retraining.
While the hiring challenges in Sylva are less severe than in Cashiers, they're still there, and the tourism industry is still the biggest player. After seeing the efforts underway in Cashiers, Jackson County Economic Director Rich Price hopes to see that focused approach spread to other areas. As a member of the seven-county Southwestern Workforce Development Board, Price sees most of the emphasis placed on industry and manufacturing jobs but would like to see hospitality and tourism get more attention.
"My hope is that we can elevate it to a true regional initiative that supports hospitality and tourism all the way across the mountain area," he said, "because it is sorely needed."