Archived News
Jackson commissioner drops lawsuit
Wednesday, January 11, 2017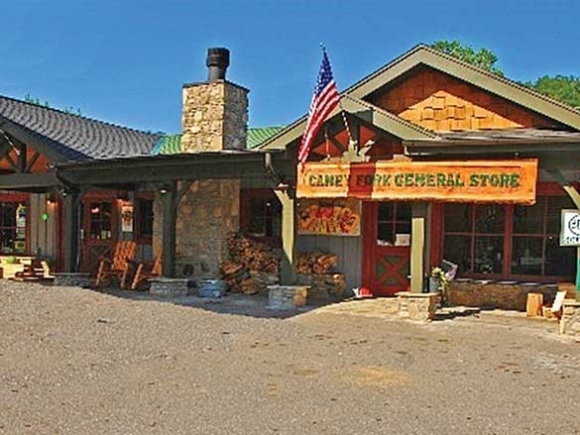 Recently elected Jackson County Commissioner Mickey Luker has dropped a lawsuit he filed in June contesting a permit denial handed down from the Jackson County Department of Public Health.
"At the end of the day it resulted in a new (health) director and her willingness to come in and bring a new leadership to that team and to sit down at the table and say, 'How can we make this work?'" Luker said.
Luker, who owns Caney Fork General Store along N.C. 107, had applied for a wastewater permit in order to add a deli line to his business. Luker filed a voluntary dismissal of the case on Oct. 31, 2016, before his Election Day victory over incumbent Mark Jones. After filing the voluntary dismissal, Luker said, he went into mediation with the health department and made a final decision to stop pursuing the lawsuit after the permit was issued in December.
According to Shelley Carraway, who took over as health director in August, nothing changed as far as the health department's recommendations to reverse the denial. However, she said, she made continued communication a priority and met with Luker on multiple occasions to discuss the permit.
"It really may have felt different and came out a little different, but really nothing changed," Carraway said. "He did his research and asked a lot of questions. We went out there several times. He was great to work with."
Luker completed the required repairs and was granted his permit.
Luker made his original application on Nov. 4, 2015, to reconnect his deli line to the existing septic system. The property was inspected on Nov. 13 and again on Nov. 1 of that year. The permit was denied due to damage to the septic system, said Jamie Dellinger of the health department. A Feb. 24, 2016 letter informed Luker of the denial. Between the application and the denial — on Dec. 21, 2015 — Luker filed to run for commissioner on the Republican ticket.
He requested a contested case hearing and on June 3, 2016, he filed a suit in the Office of Administrative Hearings alleging that his permit denial was politically motivated.
"The Jackson County Commission is predominately Democrat," Luker's June court statement reads. "The Petitioner is owned by … a Republican who is running for County Commissioner against an incumbent Democrat opponent who also sits on the Board of Public Health."
Jones, the incumbent Democrat in question, vehemently denied the accusation, saying that members of the Board of Health aren't even part of the conversation when it comes to the approval or denial of particular permits.
"To make an accusation like he did in this lawsuit, it's totally unfounded," Jones said last summer.
Carraway supports the perspective that a Board of Health member would have little opportunity to influence the fate of an individual permit.
"The Board of Health never gets into the day-to-day stuff," she said. "I don't think our Board of Health folks even know what cases we're working on."
The board works more at the organizational level, making decisions about the overall system of operation, Carraway said.
Even a health department employee, she said, would be hard-pressed to manipulate the outcome of a permit application based on personal feelings.
"It's all driven by rules and laws," she said.
In fact, the codes that Jackson County health employees enforce are actually state laws. Even though health inspectors are county employees, when they're enforcing those state laws they're considered to be acting as agents of the state. Luker's original suit was filed against the Jackson County Department of Public Health, but he had to adjust the petition to name the N.C. Department of Health and Human Services instead.
Luker, however, maintains that he wasn't imagining the political aspect of his permit denial and says he's "110 percent confident" the suit would have been successful if he hadn't dropped it.
"I think there was definitely some foul play there," he said. "I'm not going to change that statement at all."
With the permit in hand, Luker is now free to launch his deli line, though he hasn't done so yet. Prior to the permit denial, he said, he'd spent about $60,000 on kitchen equipment to get the deli line going.
However, he won't be able to benefit from the current setup for that long. Caney Fork General Store is under condemnation due to its proximity to a road-widening project on N.C. 107. While the building itself doesn't fall inside the right-of-way, the well will be lost as part of the road project. With no other way to get water to the parcel, said Ted Adams — the N.C. Department of Transportation's division construction engineer — the property will be a total take.
"We have filed condemnation on it," Adams said. "Once we can relocate him we will own that building. We're not taking all of the property, but we are taking the building."
The process has been delayed by issues with getting permits for gas tanks at the new location, Adams said, so Caney Fork General Store won't close until the new location is ready. That's expected to happen by June 1.
Luker was first approached about the road project on Oct. 2, 2015, Adams said, with an offer made on March 16, 2016. However, the acquisition cost of the property has not yet been determined. Compensation for the property is based on business income and property value, Luker said, so while neither he nor Adams could say for sure, it seems likely that adding a deli line would increase the amount of compensation at least somewhat.