Archived Outdoors
Made X Mtns awards inaugural outdoor equity grants
Wednesday, September 06, 2023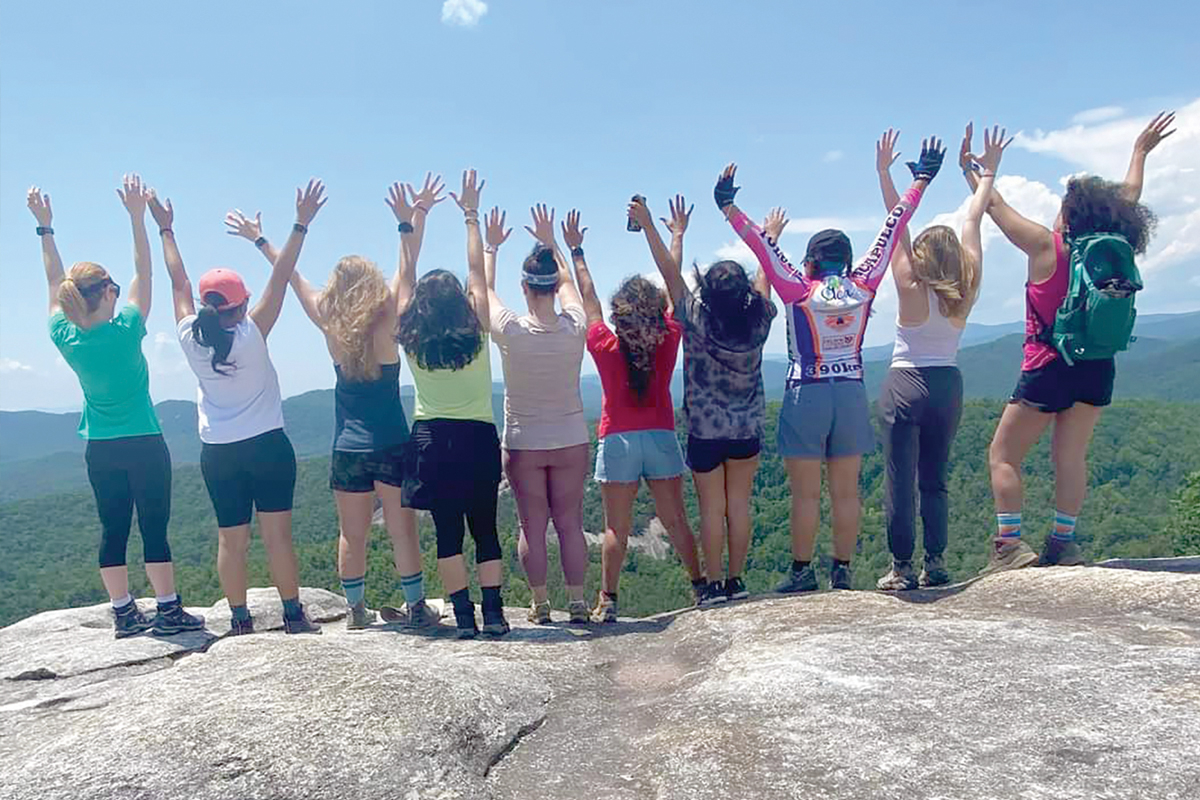 A group organized by Latinos Aventureros take in the view. Vivianette Ortiz photo
A total of 20 organizations located across the western region have received grants from Made X Mtns in support of their work to increase outdoor recreation access and economic opportunity.
The grants are the inaugural awards from the group's Outdoor Equity Fund, totaling $125,000 funded by the Dogwood Health Trust as part of a three-year Accelerating Outdoor Grant. Individual awards ranged from $1,000 to $10,000.
"The energy and enthusiasm for shaking up the outdoor industry and making it a more inclusive space from the applicants is inspiring," said Outdoor Equity Fund Working Group Facilitator, Iliana Hernandez. "These proposals aren't just about changing the outdoor economy field; they're about deeply remembering our connection to the outdoors and redefining who gets to play and thrive in the great outdoors."
The 20 recipients were chosen from among 44 applicants who requested a total of $333,300. Recipients include Bryson City Outdoors, MountainTrue, Latinos Aventureros, FINDOutdoors, Catalyst Sports, Riding in Color Western North Carolina, Activated Earth, The 30th Alliance, UnSPOKEN Bond, ames Vester Miller Historic Walking Trail, The Flying Bike, Yadkin Valley Adventure, Blue Ridge Dirt Skrrts, McDowell Trail School, Christmount Adapted Programs, Aflorar Herb Collective, El Centro Brevard, Michelle Black, Issa Vibe Adventures, LLC and Color My Outdoors.
The Outdoor Equity Fund aims to empower community-led initiatives that address identified barriers to outdoor recreation and outdoor economy. Recipients are scattered across the 25 western counties and the Qualla Boundary.
"We want all populations to enjoy Western North Carolina's natural assets and feel welcomed across the region," said Made X Mtns Director Amy Allison. "The future of the outdoor recreation industry and the health of our public lands relies on inviting and engaging new and returning allies into the outdoor community."
Learn more about the grantees' projects at madexmtns.com/outdoor-equity-fund-awards.