Archived Outdoors
Exhibit to celebrate bonsai as fine art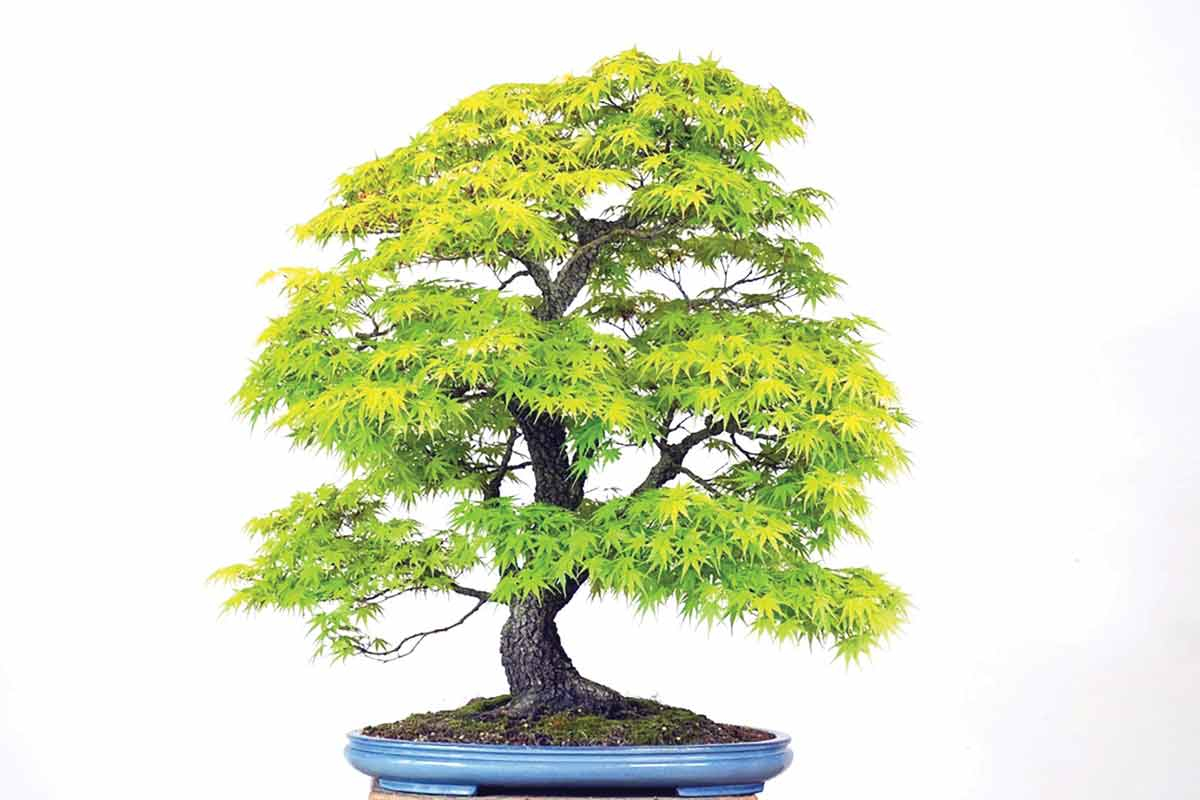 A maple tree bonsai sits on display. N.C. Arboretum photo
The ancient art of bonsai will take center stage during the "Bonsai as Fine Art" exhibition June 2-11 at the N.C. Arboretum in Asheville. The event will feature 20 works created by professional bonsai artists and members of the Blue Ridge Bonsai Society.
A reception 5-8 p.m. Friday, June 2, will signal the event's opening, and the exhibition will continue through June 11, shown in rotation every five days and displayed alongside paintings and other artworks from artists represented by Blue Spiral 1 as part of its longer-running "Beyond the Horizon" show. Special events and educational programs are planned at both Blue Spiral 1 and The North Carolina Arboretum, including demonstrations by bonsai artist Bjorn Bjorholm, a live and silent auction and video presentations by both Bjorholm and Arboretum Bonsai Curator Arthur Joura.
"Bonsai are living sculptures, each artistically trained in a container by the skilled hands of one or more artists over many, and sometimes hundreds, of years," said Blue Ridge Bonsai Society Board of Directors member Felix Laughlin.
Arboretum visitors can also enjoy the seasonal exhibit in the Bonsai Exhibition Garden, where the Arboretum's collection goes on display beginning on May 13, World Bonsai Day.
The event, the first of its kind in Asheville, is a collaboration between the Blue Ridge Bonsai Society, Blue Spiral 1 and The N.C. Arboretum.