Opinion Latest
A measure that could save a child's life
Wednesday, September 27, 2023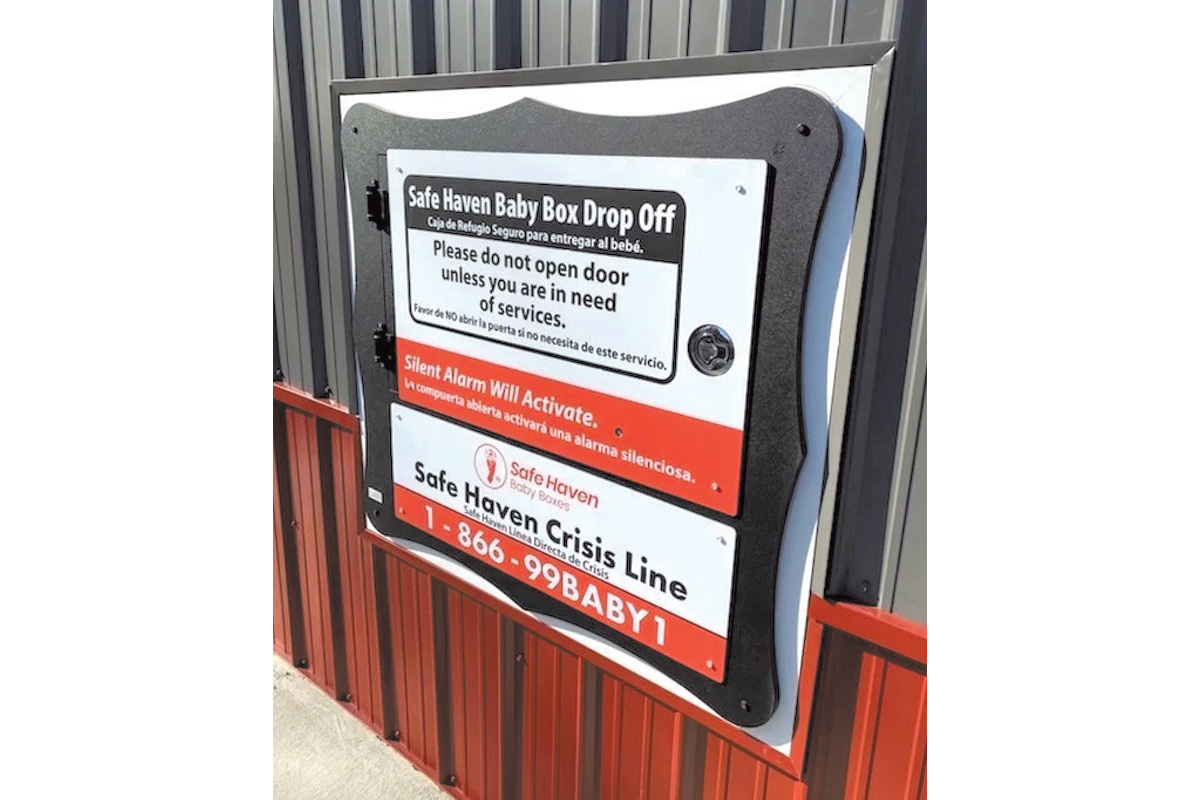 Sylva town commissioners are considering putting a Safe Haven Box in an appropriate place somewhere within their jurisdiction. I for one certainly hope they take this small step that could save the life of an innocent child.
Indeed, events that occurred right here in our region are the very reason that there is a Safe Surrender law today that allows mothers to find a safe place for their infants rather than make a different, and sometimes tragic, decision.
It was decades ago when a young mother didn't have this option. She was a student from Franklin attending Western Carolina University. She had gotten pregnant and managed to hide her pregnancy from those close to her. When she finally delivered the baby inside her apartment scared and alone, she made a tragic choice — she placed the baby in a garbage dumpster. The child died and was discovered at the Macon County landfill.
Then a detective, now retired Macon County Sheriff Robbie Holland was called to investigate the scene. The ensuing probe into the death, the trial of the young woman for her baby's death, and all the grief of the entire affair was a life-changer for Holland.
The incident so affected Holland — and his wife, who worked for DSS at the time — that they lobbied hard for a law that would allow young mothers to surrender their newborns without facing the threat of criminal prosecution. Our legislator at the time was Phil Haire of Sylva, and without he and Holland, the Safe Surrender bill would never have gained the traction it needed to become law.
We had just started this newspaper when all this was happening, and we got behind the proposal and offered strong editorial support for it. None of us knows what goes through the minds of young mothers who might want to surrender their child in this way, but the outcome we should all want is for the baby to survive.
"When you have women in crisis, whether it's from something physical, financial, emotional, that desire to remain anonymous and safely surrender their child is just more prevalent," said Rachel Huffman, a health advocate and emergency medication specialist told Sylva commissioners. "I'd like to see that become an option for our community and I'd like us to be able to set that standard."
According to the report given to Sylva commissioners, more than 100 babies have been saved through the installation of the Save Haven boxes. Perhaps just as important as saving an individual child's life is how the approval of such a measure will lead to community education.
"A lot of people aren't educated about safe haven laws, they don't understand, they just fear prosecution around those and even having a box present allows the opportunity to educate the community. The maternal vulnerability score for Western North Carolina for poor pregnancy outcomes are very high," said Huffman.
Commissioner Natalie Newman was the one who asked Huffman to make the presentation, and I appreciate her boldness. This type of measure can come off as some type of cold and almost inhumane treatment toward an infant. In fact, the opposite is true. It's about saving a child's life when a mother is suffering and not forcing the child to bear the consequences of the young mother's problems. It's a humane outcome to what could otherwise turn into an inhumane tragedy.
One life saved by a Safe Haven Box and it's worth whatever guilt-laden blather some holier-than-thou naysayer may spew from whatever grandstand they can find. I hope Sylva makes this happen.
(Scott McLeod can be reached at This email address is being protected from spambots. You need JavaScript enabled to view it..)